Instruction for Getting Started with Monitask (Stealth Mode)
Welcome to Monitask! Monitask provides positive ROI for your team by reducing time spent on unproductive tasks and keeps your team focused on what's important. Also, you can monitor your employees' work progress in hidden mode on one condition – your company has to own employees' computers.
It is easy to get started to monitor your employee's performance with Monitask by following this guide of essential account setup steps.
Installation Instructions
Install the agent directly using a USB
Log in to the administrator account of the company for which you want to install the client
Go to the stealth client download page.
Download the installation file and save it to a USB drive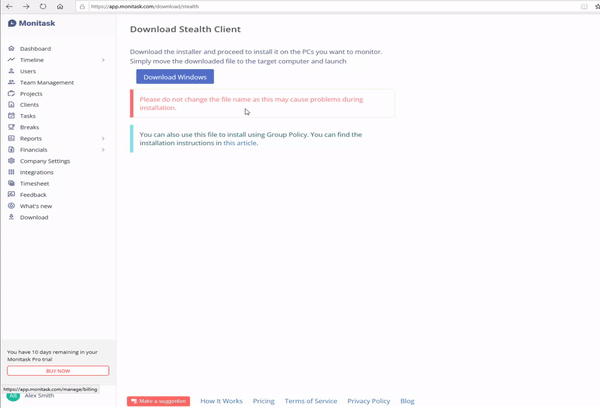 Copy the resulting file to the USB drive
Log in to the account with administrator rights on the PC you want to add the client
Insert the USB drive into the computer where you want to install the client
Run the file copied to the USB drive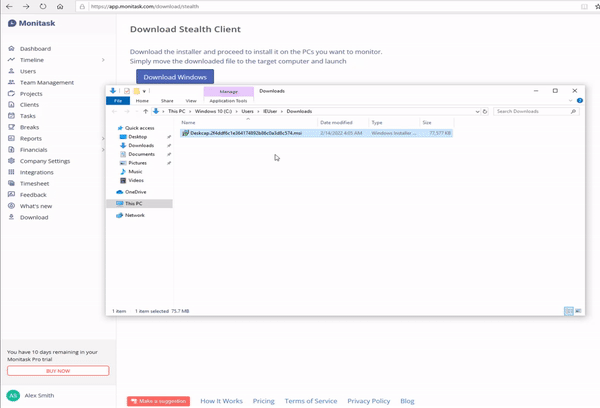 In the window that opens, launch with administrator privileges
Wait for the end of the installation
Checking the installation result (optional) in Windows 10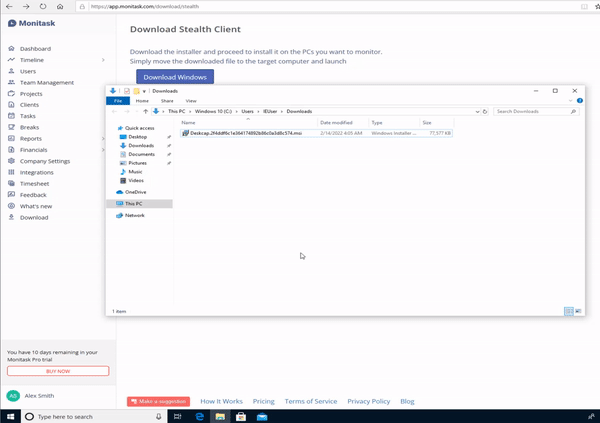 Open Apps & features Settings, right-click on the Start menu > Apps & features
In the search bar, type Deskcap
If the installation was successful, a line with the installed client will be displayed
After the steps, you can easily monitor your team members' activity, productivity, and working time in your admin panel.
Install using the command line
Click Start menu, (in the search box, type) cmd,
Right-click on a search result and choose Run as Administrator.
In the command prompt, input – msiexec /a %path\setup.msi%
Press Enter to start the install process.
If you need additional help please feel free to reach out to our support team [email protected].