What is a Daily Report?
Monitask Daily Report is a scheduled daily email report. Daily Report gives you a summary of previous work day in your organization.
You can schedule your Daily Report on this page.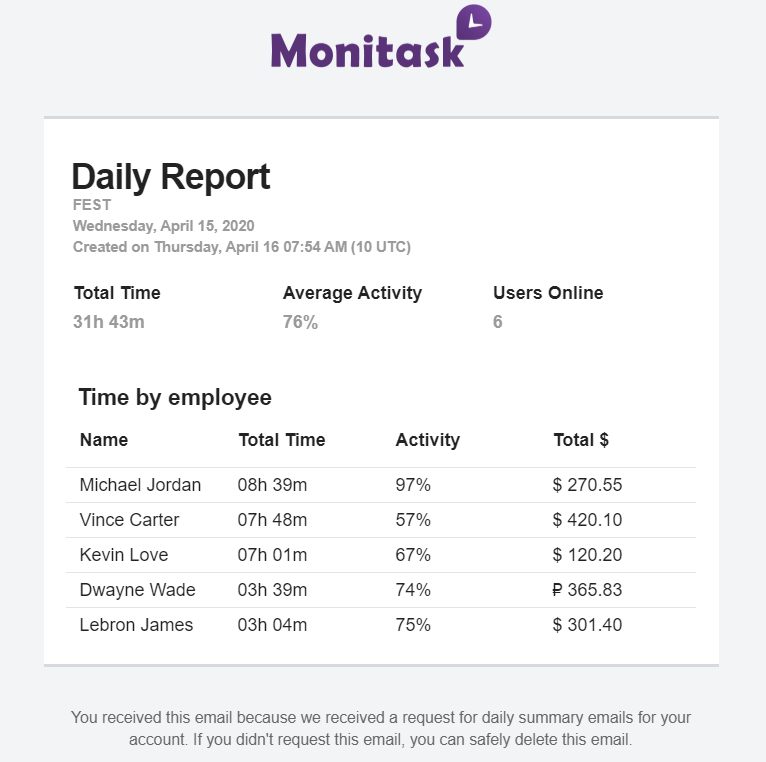 There are a few things you're able to change when scheduling this report: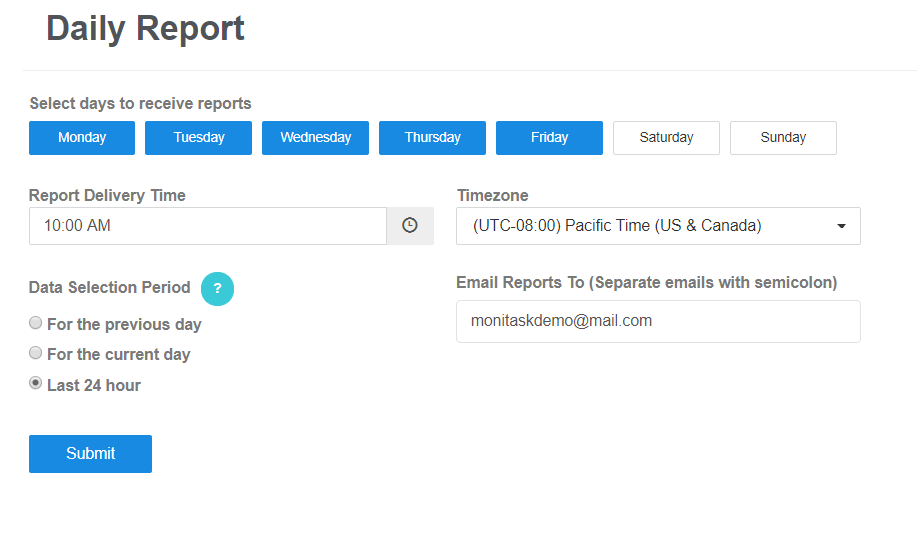 Select days to receive reports
Pick days that you want to receive reports on.
Report delivery time
Set a time for when this email report should arrive in your inbox
Data Selection period
Previous Day – default option. Sends daily report in the morning for the previous day with data from 12:00am-11:59pm. Most companies should use this option.
Current Day – works best for End of Day reports. Selects data from 12:00am up to report delivery time
Last 24 Hours – Selects data for the last 24 hours.