What is a Time Entry Details report
Monitask Time Entry Details report provides detailed breakdown of hours spent by your team on projects and tasks. It can be found on this page.
There are a few things you're able to customize when running this report.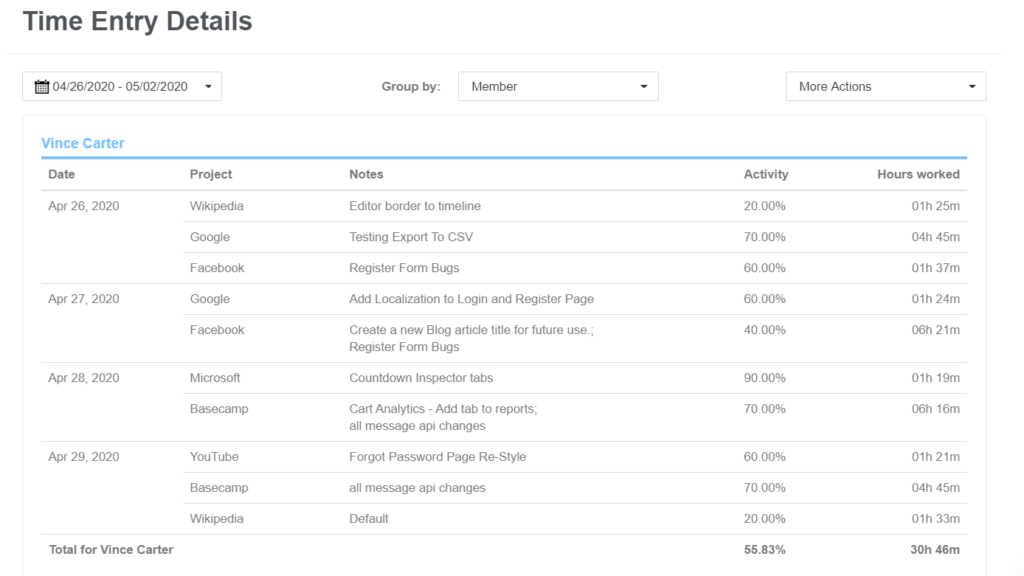 Date selector – pick weekly, monthly, or custom time frames.
Group by – member, project, week.
More actions – print, export to CSV.