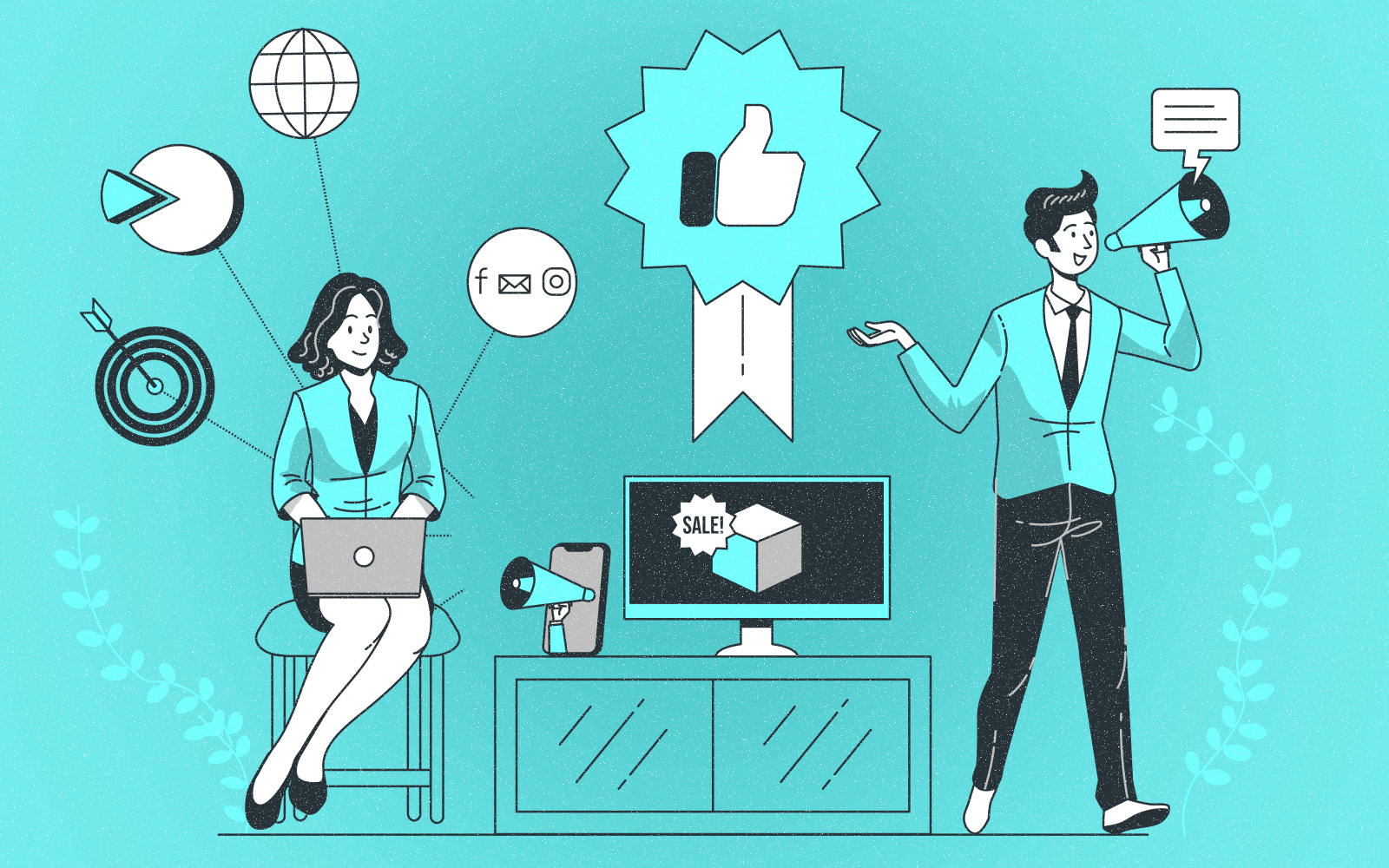 Essential Marketing Skills Every Professional Must Have
It's no secret that marketing is one of the most important aspects of any business. Whether you're a small business owner or the CEO of a Fortune 500 company, you need to know how to market your product or service.
But what about professionals? Do they need marketing skills too? The answer is a resounding "Yes!" In this blog post, we'll discuss why everyone needs marketing skills, regardless of their career path. We'll also provide some tips on how to learn those skills and grow your career fast, keep reading!
What's Marketing?
Marketing is a comprehensive approach to promoting products and services. It involves the analysis of customer needs, segmentation strategies, communication tactics, product placement, and innovation, as well as pricing and distribution management.
Through these activities, marketing conjures up demand for goods or services by inspiring customers and deepening relationships with existing ones. This way it can positively influence how buyers view a business. Ultimately, strong marketing techniques help companies increase their sales and exceed their competition.

You must be thinking: But, I am not a marketer, why do I need to learn marketing skills? The truth is, regardless of your profession, having a basic knowledge and understanding of marketing is essential for success.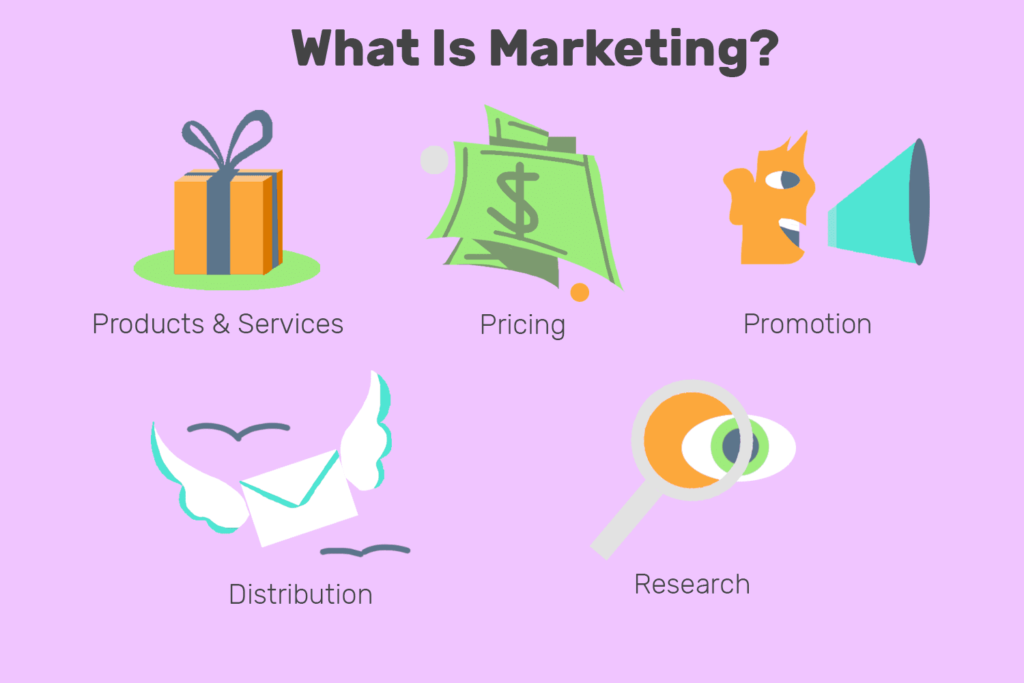 Nowadays, every professional should have some basic understanding of marketing principles. According to a recent survey, it's estimated that over 92% of jobs in America require some level of digital literacy skills and the ability to effectively use digital tools such as social media, content marketing, and search engine optimization (SEO). Having marketing knowledge is becoming increasingly important for career success!
Why Do Professionals Need Marketing Skills?
Marketing skills are essential for any professional looking to succeed in their industry. In an increasingly competitive and uncertain world, having the ability to market oneself appropriately is key to making an impact, building relationships, and staying ahead of the game.
Marketing skills can give professionals an edge in their career
Understanding marketing concepts like positioning, copywriting, and social media management will help you as a professional to create consistent messaging that resonates with your customers, clients, or colleagues. By leveraging these skills, you can improve your branding, collaborate more effectively and even increase brand awareness.
Competitive Skills
Professionals in any field can benefit from the knowledge and skill of marketing. Studying marketing gives professionals a unique competitive advantage, allowing them to not only understand how to promote their work but also to be able to effectively present it in a way that stands out.
Career Roadmaps
As marketers usually do to make their campaigns a success, roadmaps are vital for every professional who wants to get ahead. A career roadmap is essential to determine what knowledge, skills, and strategic goals you should pursue.
With the right skill set, professionals can create targeted roadmaps that will ensure they reach their goals as efficiently and effectively as possible. Whether you're looking to perfect your craft or diversify your career portfolio, having an understanding of marketing won't hurt your chances of success.
Industry Knowledge
Learning the fundamentals of marketing provides professionals with an understanding of ever-changing trends in their industry and how they can use those shifts to create new opportunities for their business or career.
For example, understanding the psychology behind the industry you are in gives you a great advantage when crafting persuasive pitches or applications for positions. The positive impact of having marketing skills extends to all career paths, so whether you are in the job market for an IT project manager or a teacher, it's worth your while to brush up on those principles.
Wider Job Pool
As the global job market becomes more competitive and complex, having a set of marketing skills is essential for any professional looking to succeed. Knowledge of the fundamentals of marketing – such as how to segment a market, create an effective website and run an efficient project – will prove invaluable for professionals in their quest to stay ahead of the game.
Knowing how to present ideas out loud or on paper through storytelling, design, and communication can help these professionals gain recognition from potential employers, expanding their access to a wider job pool.
Now, which skills do you need to learn? Let's review them!
What Are the Essential Marketing Skills Every Professional Should Learn?
There are many different marketing skills that any professional should learn. From copywriting to SEO to digital marketing strategies, you can learn a variety of marketing skills. However, some essential marketing skills every professional should master include:
Copywriting
– Copywriting involves creating persuasive and compelling copy, or text, to convey a message. Professionals in any field must understand the basics of copywriting to effectively market themselves and their services.
Let's say you are a language teacher promoting your classes on Instagram. How do you write a captivating description that will catch the attention of potential students? Copywriting is all about crafting text to draw in people's interest.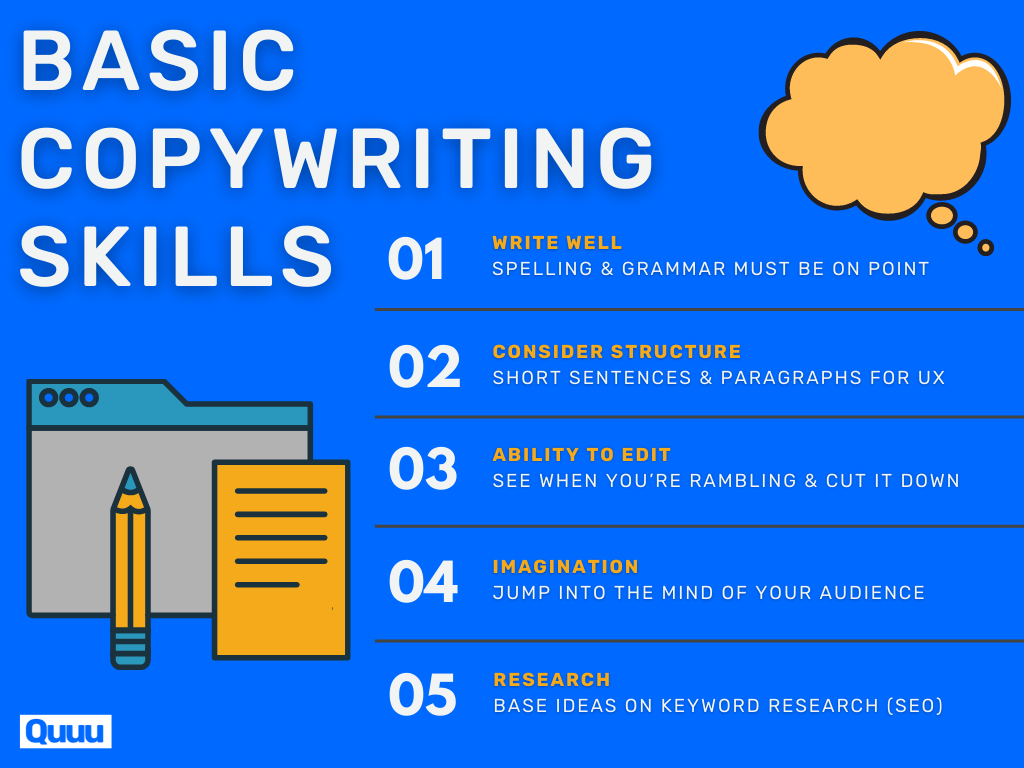 Social Media Management
– Most professionals have a Linkedin profile, right? It's the social media platform commonly used to network with colleagues or share industry information. You can create a social media presence for yourself and your business, but you need to understand the basics of social media management.
How do you create content that will engage your audience? What kind of visuals should be used? Social media management entails understanding the basics of what makes content attractive, as well as how to measure post-performance.
SEO – Search Engine Optimization (SEO)
– Now, you have an online presence, just like 100 million professionals around the world… Maintaining an online presence is only half of the competition. You need to understand how to optimize your website for SEO if you want more people to find you!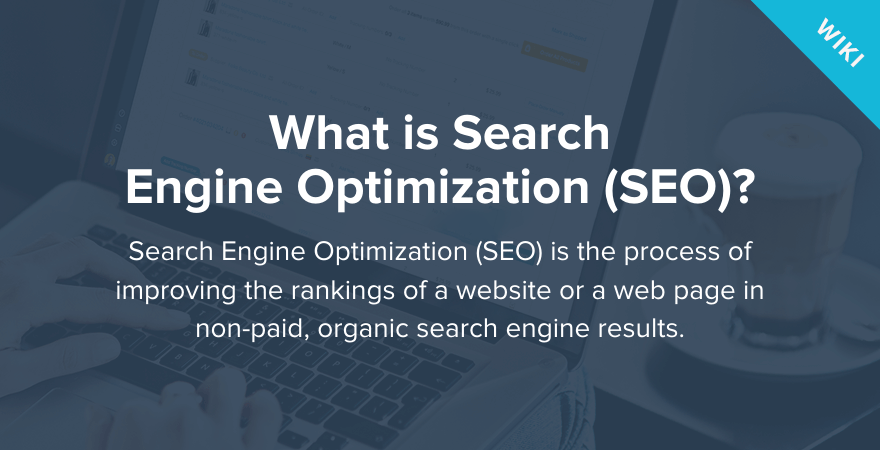 SEO requires you to understand the fundamentals of keywords and how they are used in the content, meaning that professionals can create content that is seen by desired target audiences, rather than just creating content for the sake of doing so.
Professionals in all industries can benefit from becoming well-versed in SEO, as it improves the accessibility of a website or business page, leading to higher web traffic, improved brand awareness, and better conversion rates.
Analytics for Your Profession
– Knowing which metrics are most important for tracking progress, understanding how to interpret these metrics, and then knowing how to apply those to your job are critical. Marketing skills, particularly regarding analytics, can be employed to analyze the data collected about your performance and maximize success for yourself and your team.
From social media presence and website traffic analytics to sales conversions and customer support metrics, taking time to understand the analytics related to your profession can give you valuable insights into your progress that will help you succeed more quickly.
Designing
Popping onto the design trend is not only useful for marketers but also for professionals in other fields, such as being able to create visually appealing presentations or visual content to present projects, results, and services.
This skill is becoming increasingly important as people become more visual. Having basic design skills will help you stand out from the competition, and to create content that stands out and drives engagement.
How Can Professionals Learn Marketing Skills?
When it comes to learning these skills, there are many different options available. You could take an online course, attend a local seminar, or even read up on the subject. Learning marketing skills doesn't have to be difficult! Here are some tips to help you get started:
Take Courses
There are many online courses and resources available to help you learn the basics of marketing. From digital advertising to SEO, there are plenty of options out there for professionals looking to get up to speed on the latest trends. Online courses are usually self-paced, allowing busy professionals to fit them into their existing schedules with ease.
These courses also offer a great way to keep your skills updated, as the marketing industry continues to evolve rapidly. Whatever your experience level, there is an online course perfect for helping you stay ahead of the game and gain the knowledge you need to succeed.
Read Books
One of the best ways to gain a comprehensive understanding of marketing techniques is to read books written by leading industry professionals. These books oftentimes offer in-depth breakdowns of various strategies and approaches while also providing actionable tips that can be implemented with real-life results.
Reading marketing books helps professionals stay informed on the latest trends and to discover creative ways to use them for their professional development.
Get Certified
As a professional looking to stay ahead of the game and sharpen your marketing skills, certifications can help you do just that! Qualifying for certifications in areas such as copywriting, social media management, and SEO will not only add to your credentials but also provide you with ample knowledge to uncover valuable insights and outsmart the competition.
Research your options and make an informed decision, it may just be the kick-start your career needs!
Get in Touch with Marketers
One of the best ways to pick up these skills is by networking with experienced marketers. Because the career landscape of marketing is ever-evolving, keeping in touch with those in the industry is an invaluable asset for any professional.
Networking can be done both on and offline; attending events such as industry conferences or participating on professional discussion boards are just a few of the ways that professionals can gain insight from successful marketers. By connecting with marketing experts, professionals can receive guidance from those who have extensive knowledge in this field.
Applying Marketing Skills to Your Profession
After learning the basics of marketing and understanding how it works, it's important to understand how to apply these skills to your profession. Every industry has different needs and goals, so it's important to understand how marketing can help you achieve success.
Here are some tips on how to apply marketing skills to your profession:
Understand your audience – Knowing who you're targeting and what their needs are is key to creating effective campaigns. Take the time to research your audience and see what kind of content resonates with them.
Find the right platform – Different platforms are better suited for different types of content. Ensure you're leveraging the right platform when creating campaigns or sharing your work with others.
Track results – Understanding how your campaigns are performing is essential to improving them. Utilize analytics tools and track the metrics that matter most to you!
Best Practices for Professional: Marketing Style
Once you've mastered the fundamentals of marketing skills, it's important to stay up-to-date with best practices. Some key best practices include:
Keeping your messaging consistent – Consistent messaging across all channels is essential when it comes to marketing effectively. This ensures that customers, clients, or colleagues will recognize your brand whenever they see it.
Leveraging data – Using data to inform decisions around which strategies are working or not working is critical to optimizing campaigns and driving results.
Staying creative – Creativity helps professionals stand out in any market. It's important to be creative when crafting campaigns or content to capture the attention of your target audience.
King a Holistic Approach – It's important to take a holistic approach when it comes to your professional career! Making the time to hone marketing skills understand industry trends, and create a comprehensive strategy will help you succeed in any field.
Takeaway
Having a strong grasp of marketing concepts and skills is essential for any professional looking to succeed in today's ever-evolving business climate. Whether it's through courses, books, certifications, or forums, there are many ways that professionals can learn these skills and put them into action quickly and efficiently.
Staying up-to-date with the latest trends in digital marketing best practices will ensure that professionals are equipped with the knowledge needed to drive success and growth professionally and personally.
We hope you enjoyed this post as much as we enjoyed writing it! Keep on rocking!
-The Monitask Team
Try Monitask
Track employee productivity and simplify work with them
6