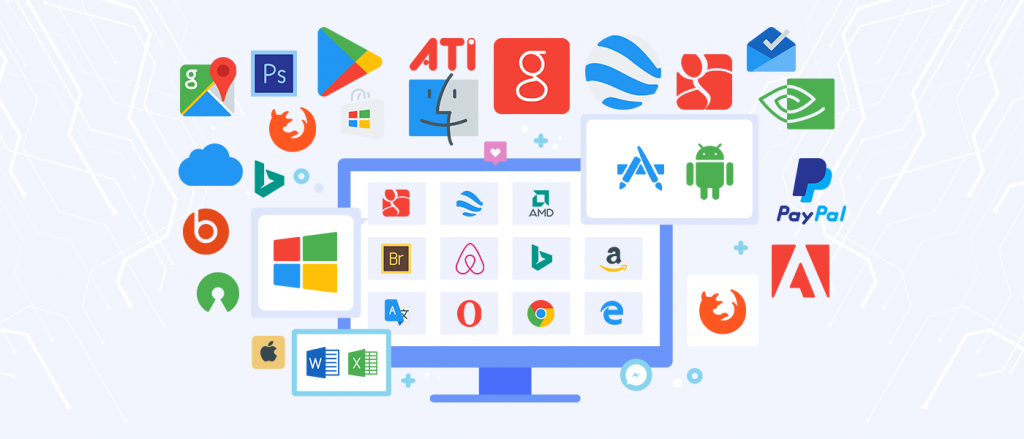 6 Useful Software Tools For Working And Managing A Remote Team
We've collected and reviewed the best software tools for remote teams. Below are our suggestions and ratings.
Remote work is not only the need for a time but is also becoming a future trend.  When people work remotely on the same project or for the same firm, sometimes it becomes challenging to manage remote teams.  From work visibility and time tracking to creating a sense of responsibility, you need to manage everything.
With the right remote working software, you can easily keep track of your employees. This software helps you get a better idea of what they're up to during work hours.
Here are the lists of top 6 useful software for working and managing a remote team.

#1 Trello – Workflow Management
When talking about Trello, it is 'highly visual' work management software with more than 25M users in the world. It is very easy to use and helps manage a to-do list for remote employees. Further, it is the simplest project management tool that uses the kanban-methodology principle.
Also, it is very easy to use it and it is suitable for most business processes. The various Trello products work as a collaboration tool that helps organize your projects into boards. In simple words, Trello tells you what's being worked on, who is working on what, and which task is in progress.
By using different boards and easy workflows of Trello, employees can check-in the workload and the work completed. Further, anyone in the team can add customized tags to set the priority of the tasks. It saves you from missing any deadline.
Trello Capterra Rating – 4.5/5
All in all, Trello helps remote teams track projects easily and allows remote workers to check anyone's backlog. It is the simplest and easiest tool for work management.
#2 Basecamp – Project Management
For team members, project tracking is a must to finish the tasks on time. This is where Basecamp comes in handy. It is one of the most effective project management tools that any business can use with ease.
With this tool, you can store and shares documents online with employees. Also, there is automatic check-ins and the option to create a to-do list for the team. Basecamp also keeps track of dates, milestones, and events, including vacation time too.
Further, it allows you to do group chat and meetings online that help you understand the project in a better way.
Basecamp Capterra Rating – 4.3/5
Basecamp can seamlessly help you with team management.  Teams that use Basecamp are more productive and better organized.

#3 Miro – Online Collaborative Platform
Miro is an online whiteboard that helps every organization to streamline online presentations, meetings, and projects. Similar to a physical whiteboard, you can add various content from texts to images and can create maps as well as diagrams on this online board.
This is an amazing tool for every company to manage its team and workflow. Miro's deep integrations with popular tools like Dropbox, Slack, Google Suite, and JIRA help ease your workflow within a scalable online whiteboard.
With this collaborative board, you can easily collaborate with your team and can manage a remote team with ease.
Miro Capterra Rating – 4.8/5
Whether your teams are distributed or fully remote, Miro offers an engaging, intuitive, in-person collaboration experience. It comes with many options for real-time or asynchronous teamwork with an online whiteboard.

#4 Slack – Remote Communication
When it comes to managing a remote team, Slack is one of the most popular tools worldwide. It is a messaging app that allows all team members to discuss things and to stay through chat.
With this tool, you can create many channels for various projects of your team.  You can communicate separately with team members and can discuss the issue related to the team with them.
From group chats to one-on-one messaging services, Slack offers many options for remote communication. It is easy to use and offers a guest account facility too. With its paid subscriptions, you can do video and voice calls too.
Slack Capterra Rating: 4.6/5
Slack is a remote communication platform where you can easily discuss a project with your team and can manage a remote team very well.

#5 Monitask – Employee Monitoring Software
Sometimes, it is hard to calculate or monitor employees' performance when it comes to remote teams. With Monitask remote working software, you can easily manage a remote team that helps increase the productivity of your team.
Monitask helps team managers to track the performance of remote workers and raise overall team productivity. You can get detailed information on how your employees use the time and can determine their efficiency.
With this amazing tool, you can check how much time each employee spends on the project and can improve overall productivity. The best part about this tool is that it is very easy to use.
Monitask Capterra Rating: 4.8/5
Designed for companies, teams, and remote workers, Monitask helps manage remote teams. Monitask is a very simple tool to manage and monitor the working hours of your employees. Further, it has everything you need to improve the productivity of your remote workflow.

#6 ProofHub – Project Management
Manage projects online with the help of ProofHub remote working software. This tool comes with many advanced features and functions that help team members to design and plan projects. It also helps you track the project process and schedule deadlines.
There is a useful reporting tool in ProofHub with which you are able to track your team's performance. It also allows for easy communication between the team manager and team members to solve things remotely.
ProofHub Capterra Rating: 4.3/5
ProofHub is a great project management software that helps with project plans, team collaboration, project organizes, and more other things.
Conclusion
It is necessary to keep track of your remote employees and to manage the remote team to increase productivity. With the right remote working software, you can easily keep track of what your team members are doing and keep your workforce productive.
Try Monitask
Track employee productivity and simplify work with them
1130