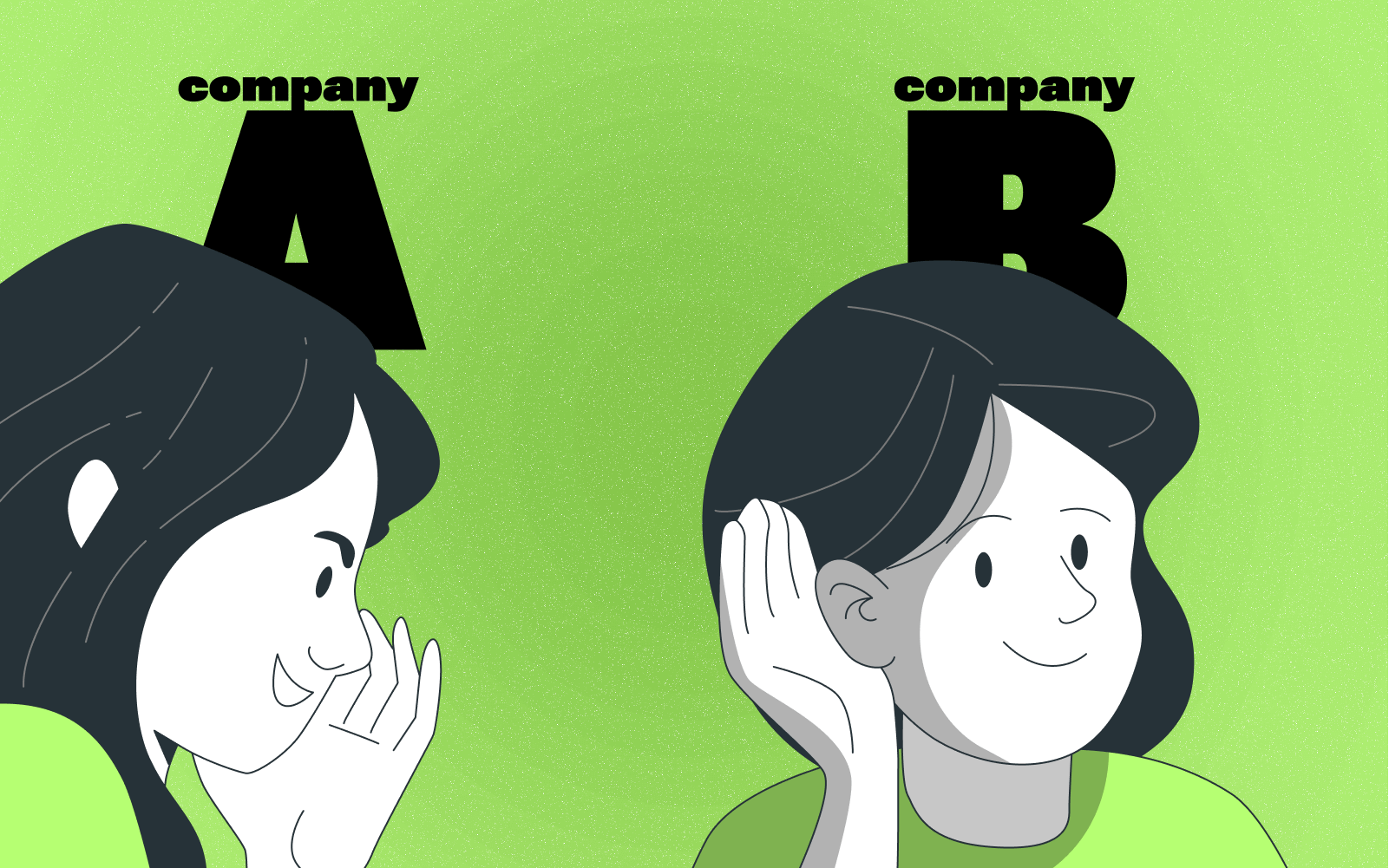 A Disloyal Employee – How to Spot Them?
Loyalty is highly valued in interpersonal relations. This is usually understood as loyalty to values, attitudes and consistency, which is expressed in honesty in relationships. In the labor market, loyalty is a valuable feature of a good employee. Its weight is significant and contributes to a high degree of discipline and compliance. In our view, employee loyalty is the best protection against, among other things, leakage of valuable corporate data. What if we suspect that our employee is disloyal?
What is the loyalty and disloyalty of employees?
Employee's loyalty means the employee's commitment to reliable performance of his duties, regardless of temporary difficulties at work. A loyal employee identifies himself with the goals, vision and values of the organization. An important aspect of loyalty is also the reliable performance of duties and actions for mutual benefit. One of the most obvious manifestations of loyalty is an employee's inability to work in the same consumer market. Employment of additional paid work should not be considered disloyalty.
However, if an employee uses knowledge obtained from the employer to perform his work and thus causes a conflict of interest, the employer has the right to terminate the employment relationship with such person. Another sign of employee loyalty is protection of business secrets. He should also not disclose to outsiders the information known in the company, such as the list of clients. For example, it is inadmissible to send to a colleague from outside the company templates of company offers or methods of attracting clients. Often, employers consider compliance with the decisions made by the company's management to be a sign of loyalty. It is worth to distinguish between constructive and non-constructive criticism, as well as the aspect of the official orders execution. An employee has the right to constructively criticize the decisions made by the management, but nevertheless is obliged to follow official orders, even if he does not agree with them. Constructive criticism is aimed at improving performance and is expressed kindly, culturally and with restraint.
Get more out of your employees
Get the best employee engagement content every week via mailing list
Employee disloyalty – what will it lead to?
The right device to protect your business can dispel any doubts. Before taking such measures, it is worth examining your employees. Decrease in performance on tasks performed, lack of sense of mission can be an important indicator. Length of service and position can also be important. People who are less connected to the company or whose position is lower in the hierarchy are more vulnerable to disloyalty and other temptations. On the other hand, it is worth looking at people who have access to the most important information in the company.
It is worth remembering that the obligation to be loyal to the employer is legally established. An employee is obliged to take care of the employer's welfare and to keep secret information, disclosure of which can lead to damage to the workplace. The aforementioned "good" is not only material property, but also reputation, know-how and relationships with key clients. Loss of confidence in this respect gives the employer the right to terminate the employment contract in a normal or disciplinary manner.
How to develop the loyalty of employees?
Creating true employee loyalty is a very difficult task. It's a long-term process, which should be a permanent element of HR activities. The process includes, among other things, the dissemination of a positive image of the employer among current and future employees. Thanks to this, we can count on faster and more efficient recruitment. A positive image of the company on the labor market also has a huge impact on employees because it meets their needs and has a positive impact on their self-esteem.
You should also remember to build a relationship with an employee from the very first days. Take care of such issues as: adaptation of new employees, integration into teams, training and, if possible, career development. It's worth making sure that the job is interesting for the employee and gives him or her a chance for self-realization. Greater discretion and impact on the professional environment can also increase employee engagement and, as a result, have a positive impact on loyalty.
It is also recommended to inform the employee about key changes planned in the organization. This is extremely important because it makes employees feel valued and important to the organization. Building loyalty does not stop there. Completion of cooperation can also be an important part of loyalty building. An employee who quits his job in a bad relationship with his employer is a serious threat to the company's image; moreover, he is more likely to share confidential information with people outside the company.
Thus, the loyalty of employees is a complex issue. Today it is worth remembering that good relations in the company and partnership with employees pay off. However, it is not a safe investment, so watch closely if you have any doubts. A disloyal employee is a huge threat for any business.
Try Monitask
Track employee productivity and simplify work with them
222