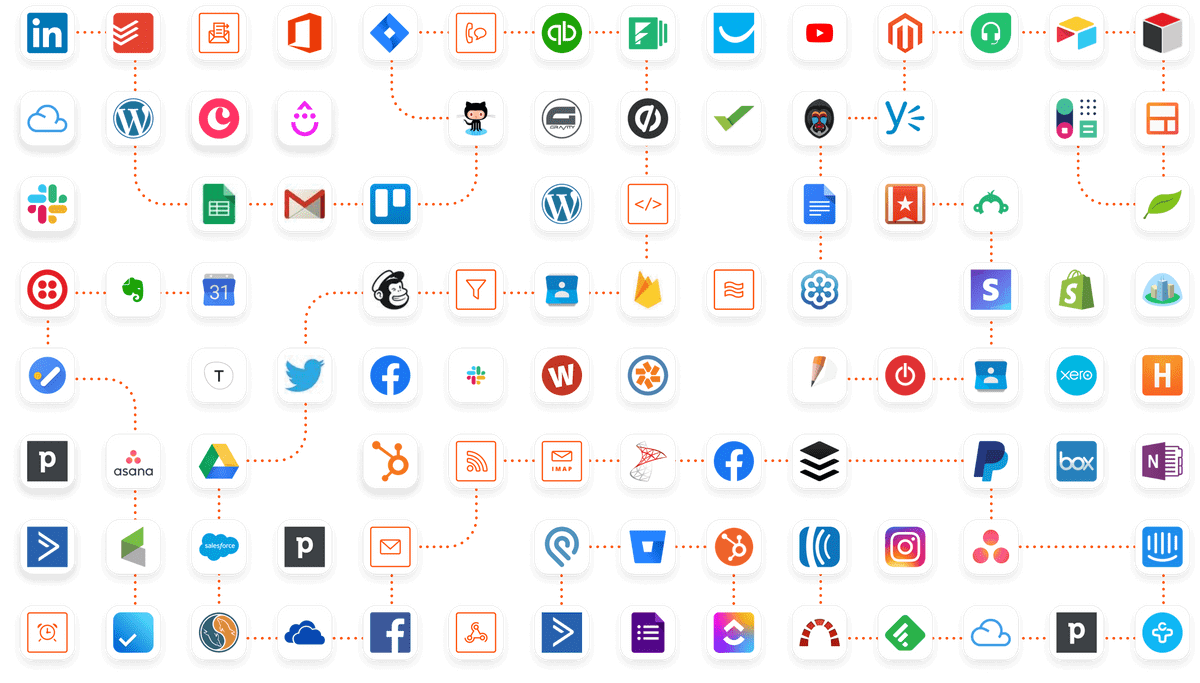 Connect Monitask to Your Favorite Tools with Zapier
In recent years, businesses rely more and more on software services. According to devsquad, On average, companies use 34 SaaS services.
That is why we've released a new Zapier integration that allows our customers to integrate with 1000+ online services. A full list of tools that can be integrated with Monitask can be seen here.
In this article, I will explain how you can set-up your first integration. One of the benefits of Zapier is that you can be creative and create integrations that are unique to your business processes. If you need assistance or have questions about setting up integrations for your company, feel free to contact us.
Setting up a sample integration
In this example, I will show you how to connect Monitask with Trello. We are going to send to-do items from Trello to Monitask, so we can track time against Trello to-do items.
Setting up your first "Zap"
The first step is to create a new Zap by following these simple steps. Go to Zapier and search for Monitask.
Then, you need to enter Trello and find the trigger to create new tasks in Monitask.
On the next screen, login with Monitask and Trello accounts.
Test the integration to make sure it sends data to Monitask.
Done. Now your team can track time for Trello tasks and review reports in Monitask.
Depending on your Zapier plan (They have both free and paid plans) to-do tasks are synced every 1-15 minutes.
Try Monitask
Track employee productivity and simplify work with them
142