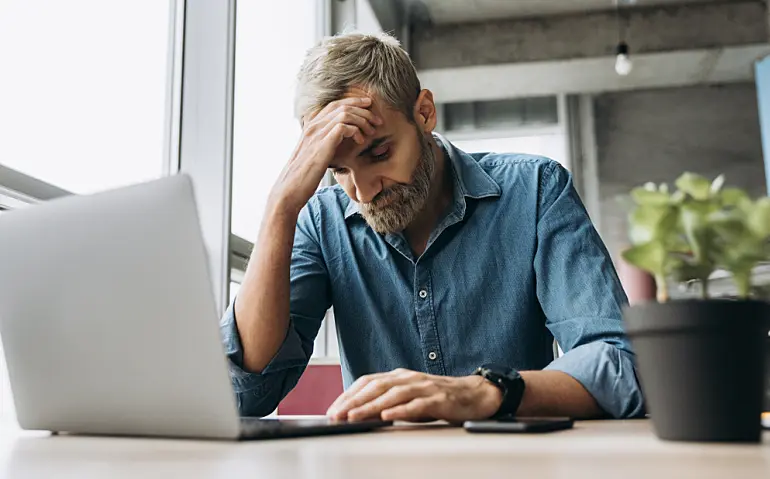 What to Do If a Remote Developer Keeps Missing Deadlines
In the computer programming world, missing deadlines may seem fine sometimes. But if it happens frequently, you may lose some valuable clients easily. However, managing and encouraging teams to stay within deadlines can be quite challenging. This is true, especially when your developers are working remotely. 
In this article, we'll guide you about what to do if your remote developers miss deadlines consistently:

What is deadline driven development?
As the term itself suggests, its meaning: deadline-driven development means accomplishing a development project on time.
Deadline-driven developers consistently complete all their tasks on time, whether it's before the deadline or at the least moment. Such individuals are motivated by their emotions that are triggered by an imminent deadline.
How do you know if a remote worker is procrastinating?
The most common signs of a remote worker who is always procrastinating are:
Find it Difficult to Adapt to the Change:

A remote worker who is procrastinating feels anxious and aimless after any change. This results in a huge performance gap that prevents departments from running efficiency. 

Chronically Late

: Are they failing to appear for meetings on time? Do they always delay their tasks? Do they frequently underestimate the total time taken by a task? 

Always need a Roadmap

: Without a roadmap, they get lost easily. Initially, they feel overwhelmed as a project commences. 
Focus More on Nonessential Office Work: They engage themselves in trivial work instead of tackling high-priority projects.

3 Reasons why a remote developer might miss deadlines
Many studies and surveys hold that remote work culture makes developers more efficient and productive in their job. But, these days many claims have been surfacing that remote workers are frequently missing deadlines even more than ever before. But, why?
Here are the top three reasons why remote developers miss deadlines:
Time:

For remote developers, it can be even more difficult to balance their work and life. They are divided equally between personal and professional responsibilities. Also, many remote developers might be doing it intentionally by misusing the perk of flexible working. 

Stress:

Though remote working trends save a lot of time and hassle commuting to the physical office, the situation is still stressful. Many employers put unrealistic goals and targets on the table for their developers, claiming that they have more time now. In lack of proper, in-person communication, the situation gets even worse. 

Low Motivation:

With no over-the-coffee meet-ups and no face-to-face interaction with managers, the lack of motivation is obvious. Most of us are not limited to the confines of a nook in our bedroom or a dedicated home office, working alone. And lack of motivation often results in procrastination. 
How to motivate employees to meet deadlines?
Fortunately, there are many ways to motivate your employees, including remote developers, to meet deadlines. Here we go:
Make public announcements about deadlines

: Hold employees even more accountable for deadlines by announcing it publicly. 

Speak with the team

: Talk openly about how failure and success would look like when deadlines are missed. Learn about potential problems procrastinating employees might be having. 

Plan things

: Clearly outline all necessary steps to accomplish a project or a task. Explain why and how to accomplish a project and involve the team in the planning process. 

Use an employee productivity software

: Track employees' productivity and don't forget to reward outperforming developers. In this way, the remote team will stay motivated to be productive at work.

Solutions to track productivity of remote developers
There are many employee productivity tracking software programs, and Monitask is one of the best ones. The software program helps businesses track the overall performance of their remote teams and increase their productivity. It provides detailed insights on how developers use their office time, determines their efficiency, and keeps them ahead of their daily activities. 
Top key issues that Monitask employee tracking software solves are:
Proper allocation of time and budget

Thoughtful management of all projects and teams

Accountability and transparency

Detailed and timely reporting

In-depth and accurate productivity measurements
Wrapping up
Monitask is a simple time tracking software program. It helps increase your business revenue by helping you achieve the desired productivity level. With simplified and straightforward project management, in-depth reports, and employee productivity monitoring, you can improve your processes, employees, and revenue.
All in all, by taking the right steps, you can keep your team motivated and prevent them from missing deadlines. 
Try Monitask
Track employee productivity and simplify work with them
115