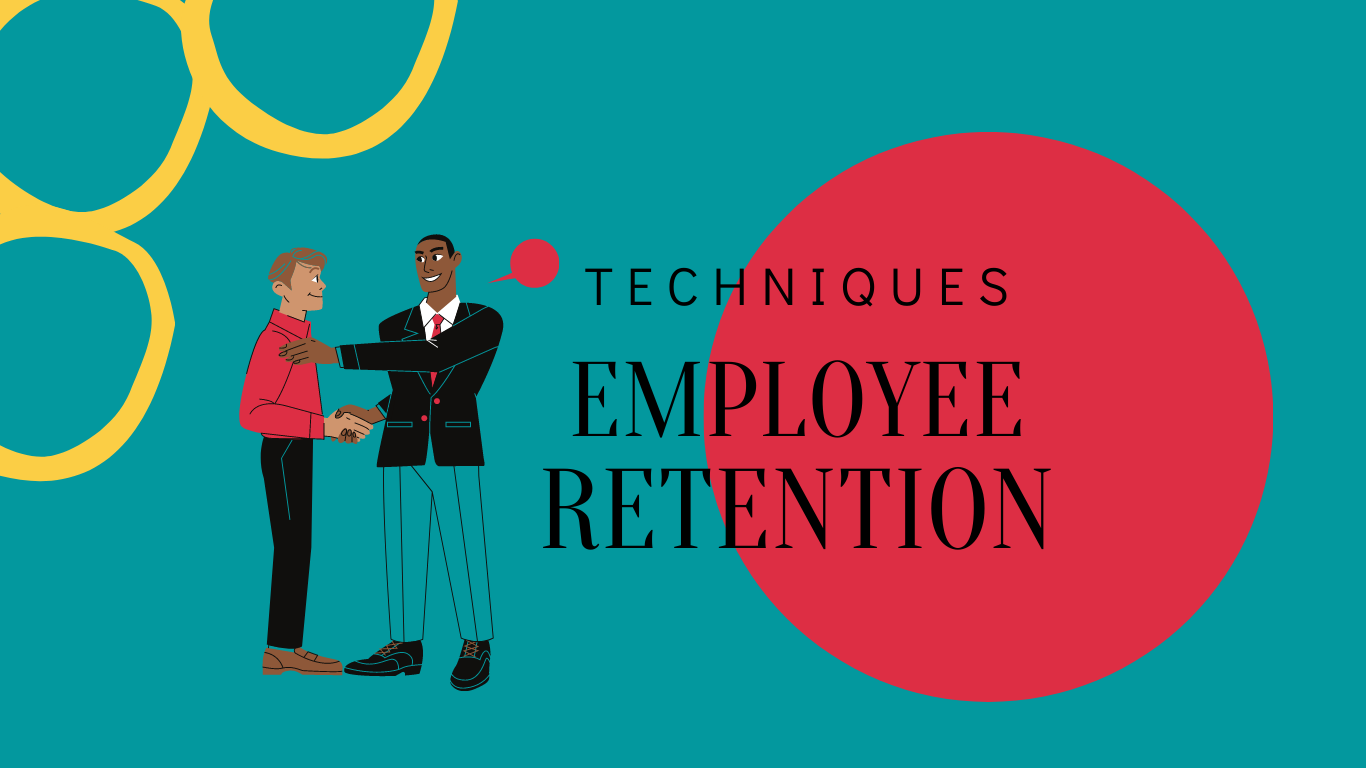 Employee Retention Techniques – The Complete Guide For 2022 (Tips and Tricks)
It takes money to make money, right? Hiring an employee is unquestionably one of the most costly aspects of running a business, so it's important to make sure you hang on to the ones you have, and this is when employee retention techniques come into play!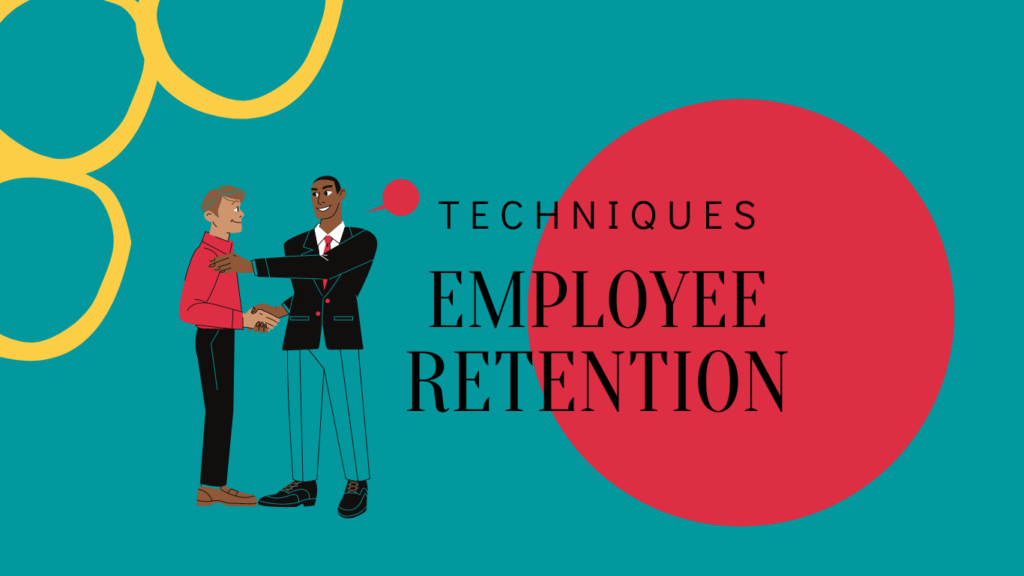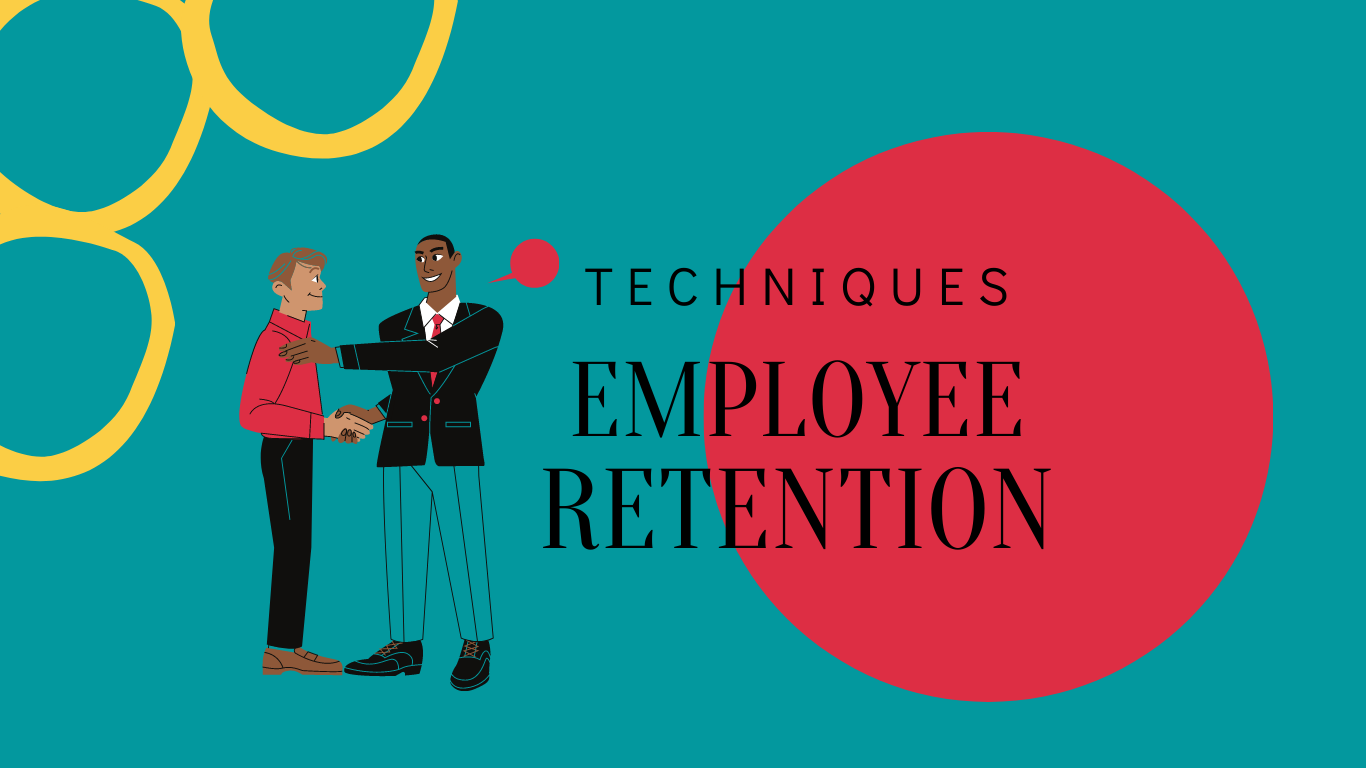 Although companies can be well-equipped with state-of-art tech tools and resources, humans are still required to control and manage said technology making them a critical element of any organization.
What is Employee Retention?
Employee retention is the goal of a business to keep skilled people and reduce turnover by building a great work environment, showing appreciation for employees, providing competitive compensation, professional development, and benefits as well as a healthy work-life balance.
During periods of low unemployment and increased competition for talent in the job market, employers are especially interested in retaining staff. Organizations use human resources technology for recruiting, onboarding, engaging, and recognizing successful employees.
As well as offering more work flexibility and modern benefits such as physical and financial wellness programs, hiring remote employees, mentorship programs, and training. All these options are part of effective employee retention techniques!
Employee retention has always been a challenge and it is only going to become more complex with the ever-changing workforce demographics, just look at the graphic below!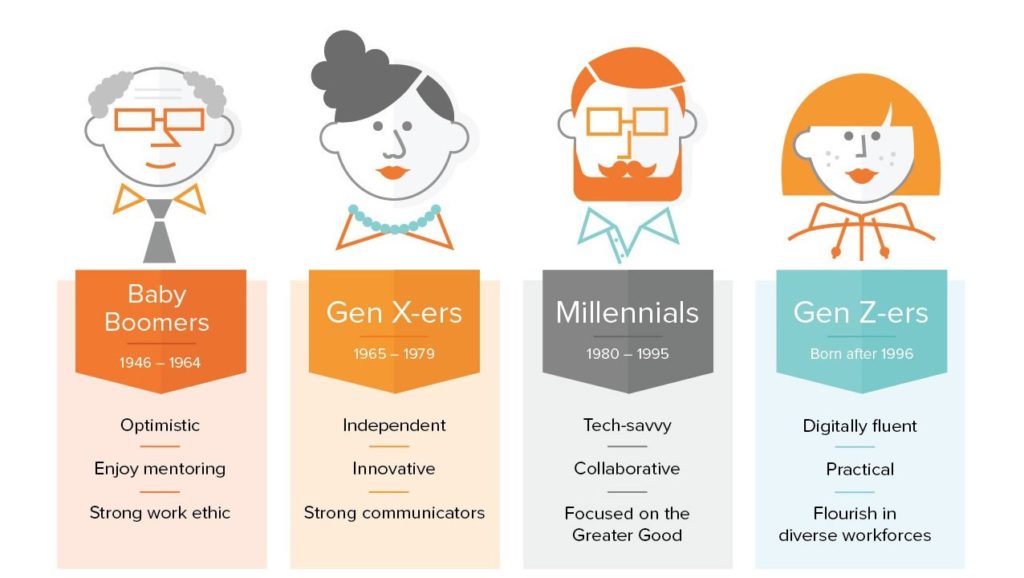 Now, let's review more in-depth some details behind this topic!
The Money Behind Recruitment
Recruitment expenses are the overall cost to recruit a hire starting from the job posting to joining the organization. In other words, it's also known as the cost per hired or placed candidate.
For the sake of the profit analysis of an organization or a business, it's highly necessary to carry out an analysis of the cost of recruitment.
The average cost per hire in the United States is $1,633.
According to Zippia, the median cost per hire is $2,792 less than the current average cost per hire of $4,425, meaning that certain jobs are much more expensive to fill than others, which changes the average cost per hire considerably.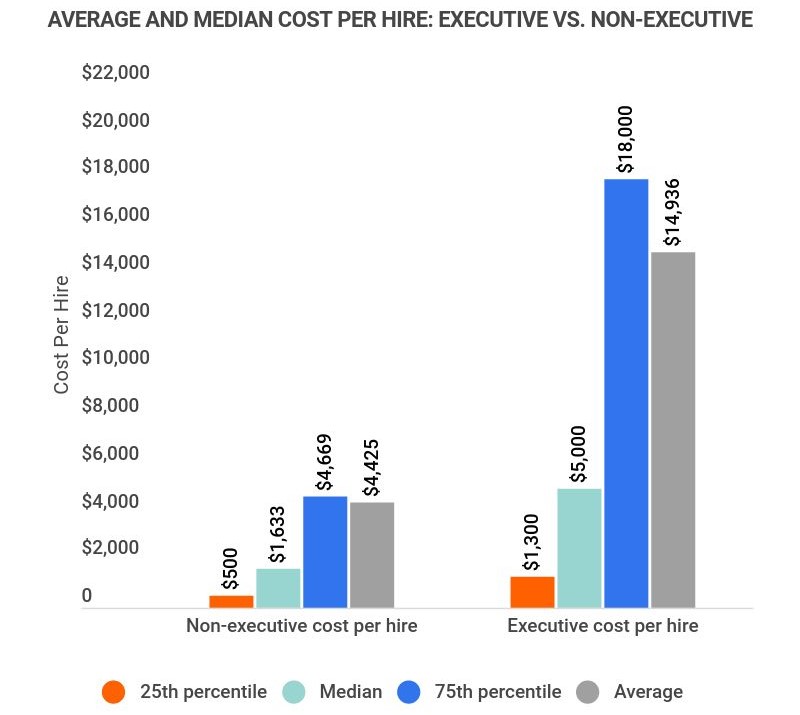 Long story, short: 75% of hires are under $4,669. In comparison, the average and median costs of hiring an executive are $14,936 and $5,000, respectively. Recruiting and hiring costs are disproportionately high for these relatively small groups of employees.
But, why is this important?
The Hiring Process and Employee Retention
Employee retention starts with the hiring process, and sometimes it's an overlooked step. This is an important phase and should be a well-thought-out process as the wrong new hire can be extremely costly.
Also, a bad hire not only wastes time and money but also damages relationships with colleagues, loyal customers, and suppliers.
Hiring the wrong employee can cost a company up to 3 times that employee's salary, so it's important to get it right the first time. That's why is so important to implement the right employee retention techniques!
The steps in the hiring process can be different depending on the type of business, but there are some common stages that most candidates will go through, which are: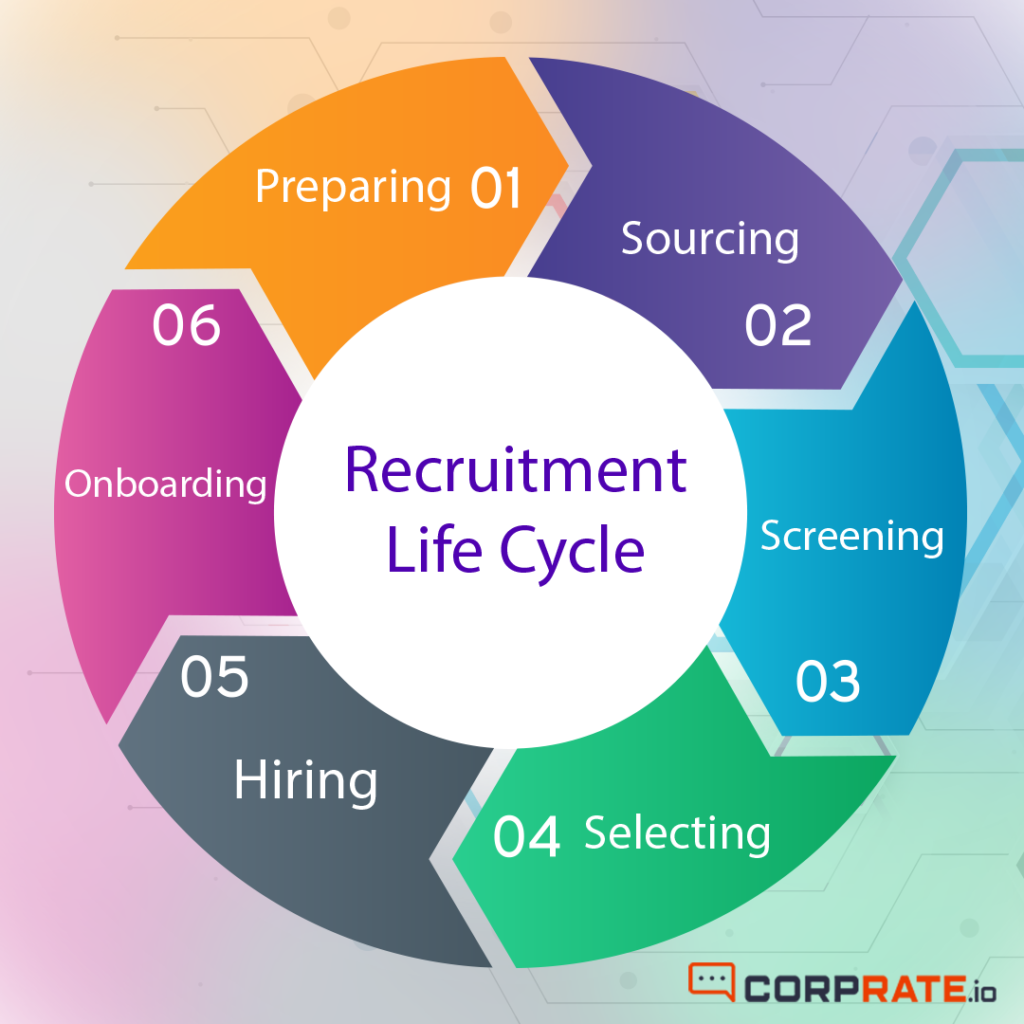 Preparation: The company identifies the vacancies, job specifications, experiences, and skills needed.
Sourcing: The company advertises the job opening and potential candidates apply.
Screening: Candidates are evaluated based on their qualifications and whether they are a good fit for the position.
Interviews/Selection: Candidates are interviewed by people from inside and/or outside of the company.
Offer/Hiring: A job offer is made to the chosen candidate and they may have to go through a background check.
Onboarding: The new employee goes through training and orientation before starting work.
As employee retention is a critical factor for the long-term success of your business, to keep your existing customers, and as well get prospective customers, don't neglect to focus on good hiring practices, and the best employee retention techniques, that convert in high employee retention rates.
What Are the Benefits of Employee Retention for Your Business?
The benefits are many, and they go beyond just the financial savings of not having to continually recruit and hire new employees.
Some of the benefits include:
Reduced Employee Turnover: When employees are happy and feel appreciated, they are less likely to leave their jobs. Employee turnover can be expensive and disruptive for a business.
Increased Productivity: When employees are comfortable in their roles and know what is expected of them, they are more likely to be productive.
Improved Morale: Happy employees lead to a positive work environment and increased morale.
Better Employee Engagement: Employees who have engaged in their work are more likely to be productive and stay with the organization longer.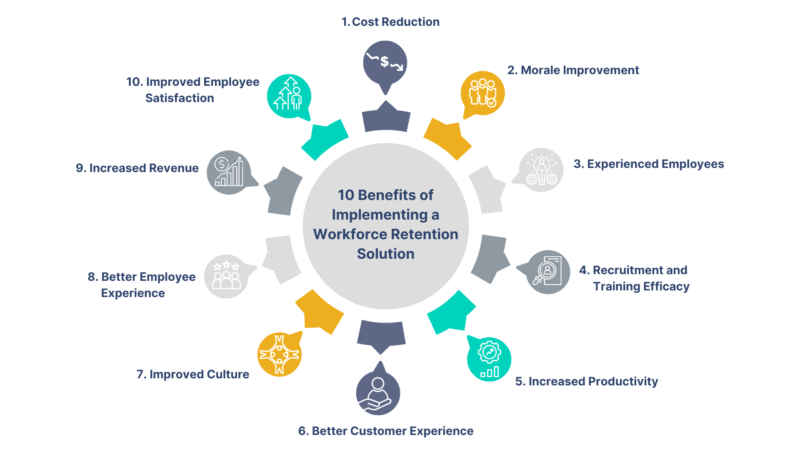 Of course, you will want to avoid staff turnover!
What is Employee Turnover?
Employee turnover is when employees leave a company, which can be voluntary or involuntary.
Voluntary staff turnover happens when employees choose to leave a company because they are unsatisfied with their jobs or the work environment.
While involuntary staff turnover happens when employees are forced to leave a company, even if they do not want to.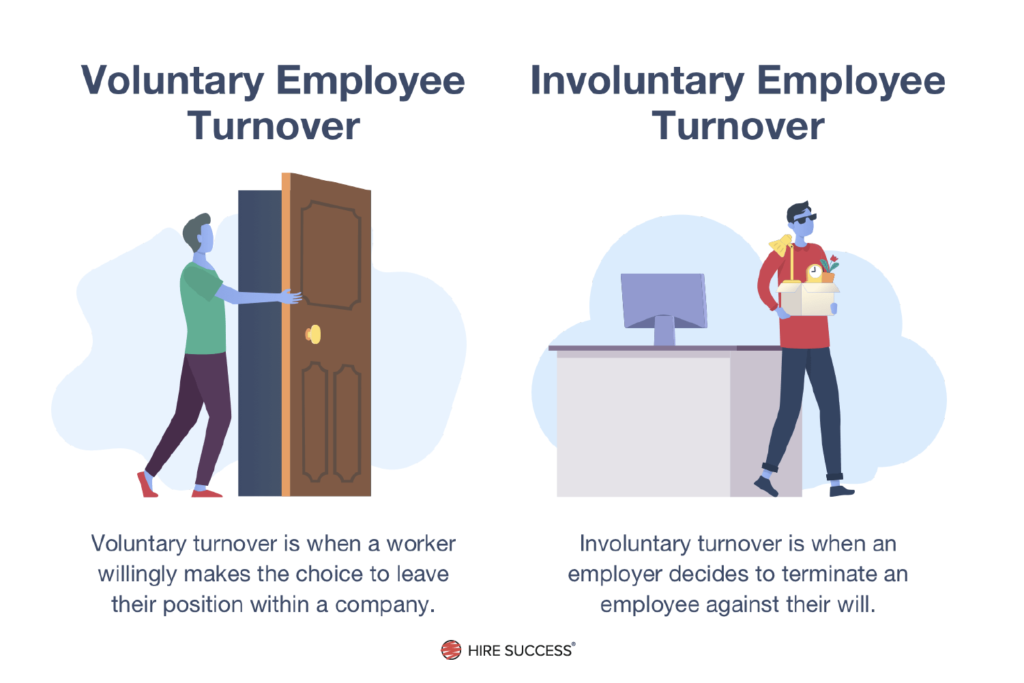 What Are the Consequences of Employee Turnover?
The consequences include lost productivity, higher costs, and reduced customer satisfaction and customer retention. Lost productivity happens when employees leave a company and new employees need to be trained to take their place.
This can lead to decreased productivity until the new employees are up to speed.
Higher costs happen when employers have to spend money recruiting and training new employees. Reduced customer satisfaction happens when customers are not able to get the service they need because of high employee turnover.
The Cost of Employee Turnover
The cost of employee turnover consists of three factors: replacement costs, productivity losses, and administrative costs, and the amount varies according to the position (see the graphic below.)
Replacement Costs: This is the most obvious cost it's the amount it will cost your business to find and train a new employee to do the same job as the person you just lost.
Productivity Losses: It also causes a loss in productivity. When someone leaves, it takes time for the team to adjust and get back up to speed.
Administrative Costs: Also creates administrative costs. This includes the time it takes to process payroll changes, update records, and more.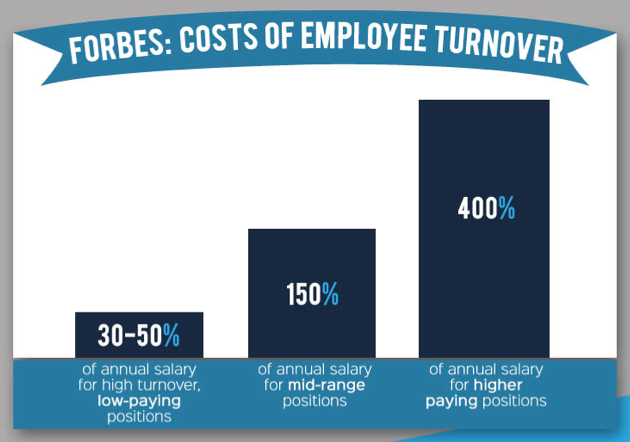 Staff Retention Strategies
There are a few different ways for an organization to keep their staff with adequate employee retention techniques. There is no one-size-fits-all answer to this challenge as every organization is different, and each employee has different needs.
However, there are a few general employee retention strategies that seem to be effective for most businesses.
These strategies include offering competitive salaries and benefits, providing training for professional development and career opportunities, creating a positive work environment, and monitoring employee satisfaction levels.
What Are the Four Levels of Employee Retention Techniques?
There are four levels of employee retention strategies:
Pre-Employment
Onboarding
Employee Engagement
Employee Retention
Pre-Employment Retention Strategies
Aimed at reducing staff turnover before the employee is hired.
Some of the most common strategies include offering competitive salaries and benefits, providing training and career development opportunities.
Onboarding Retention Strategies
Aimed at keeping new staff engaged and motivated during their first few months on the job.
Some of the most common employee onboarding retention strategies include providing orientation and training, setting clear expectations, and giving staff feedback.
Employee Engagement Retention Strategies
Aimed at keeping employees engaged and motivated in their current jobs.
Some of the most common staff engagement retention strategies include recognizing achievement and milestones, encouraging feedback, ideas inclusion, all while creating a positive work environment.
Employee Retention Techniques
Aimed at keeping staff in their current jobs for a longer period of time.
Some of the most common staff engagement retention strategies include promotions, initiatives rewarding, open space for decision-making, be up to listen.
So, How to Retain Employees In Your Company?
Now it's time to go through the strategies in detail! There are many factors that influence employee engagement and motivation. The Employee Retention Institute (ERI) has identified and categorized nine key drivers of employee retention:
Relationship with Boss
Work Environment
Career Opportunities
Compensation and Benefits
Company Vision and Values
Onboarding and Orientation and Communication
Employee Development
Perceived Fairness
Trust
Relationship with Boss
We can say the proverb "people leave bosses, not jobs" is somehow true: people's decision to stay in a job has a lot to do with the manager. According to Development Dimensions International, back in 2019, 57% of employees left their jobs because of their boss.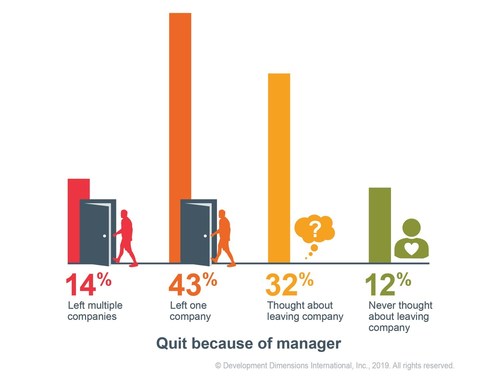 If employees believe they are not receiving fair treatment at work, they are more likely to leave. The same thing happens if they believe their employer has not kept its promises.
The relationship an employee has with their boss is a key factor in their engagement and motivation and a huge helper when implementing employee retention techniques.
ADVICE: Some of the most common strategies to improve this relationship include providing clear expectations, improving transparency, giving constructive feedback, coaching and mentoring, and being up to listen.
Work Environment
Employees want to feel supported and appreciated in their jobs. They want to feel like they are part of a team, and that their work is important and meaningful.
Also, according to the Harvard Business Review, workers who have a say in when, where, and how they work are more likely to be content with their jobs, perform better, and perceive their organization as more innovative than those who don't.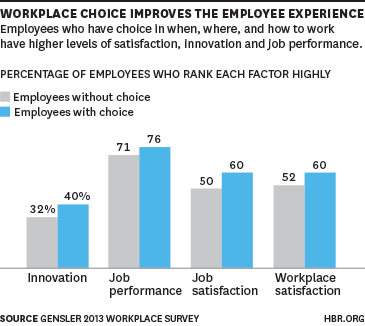 ADVICE: One way to create a positive work environment is by establishing the business values and culture. This can be done by creating an Employee Handbook that outlines the organization's values and how employees should behave.
By hosting team-building events, you can celebrate employee achievements, and provide opportunities for employees to give feedback.
Career Opportunities
Employees also want to feel like they are progressing in their careers. They want to have access to training and development opportunities that will help them grow and to learn new skills for their future. Career opportunities programs focus on the possibilities for individuals to grow and achieve their personal goals.
According to LinkedIn's 2019 Workforce Learning Report, 94% of employees say that they would stay at a company longer if it simply invested in helping them learn.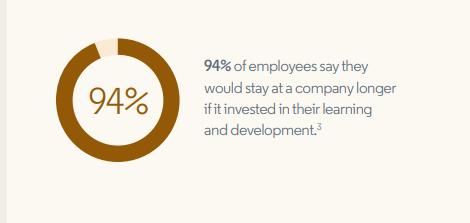 ADVICE: Offer promotions and lateral moves. Promotions give employees the opportunity to move up in the business, while lateral moves allow employees to switch to a new role within the organization.
Compensation and Benefits
Employees are also motivated by competitive salaries and benefits. They want to feel like they are getting a good deal for their hard work. It's important to offer a variety of benefits that appeal to different people.
ADVICE: Some popular benefits include health and dental insurance, life insurance, short- and long-term disability insurance, retirement savings plans, Employee Assistance Programs (EAPs), tuition reimbursement, flexible work arrangements, vision care, and paid time off.
Company Vision and Values
Employees also want to feel like they are part of a team, and that they are working for an organization with values that they believe in.
Yes, Kaplin and Anzaldi (2015) conclude that nowadays even millennials are willing to make less money and work longer, nontraditional hours, as long as their work is personally meaningful.
ADVICE: One way to create a strong company culture is by hosting team-building events, celebrating employee achievements, and providing opportunities for employees to give feedback. Make sure to add value and social responsibility to your business model.
Another way to develop organizational values is by creating an Employee Handbook that outlines the organization's values and how employees should behave.
Onboarding and Orientation, and Communication
Did you know that 50% of employees voluntarily leave their job in the first two years of the contract?
Employee onboarding and orientation retention strategies can help keep them engaged and motivated!
Orientation helps new employees understand the organization's identity and what is expected of them. Training provides new employees with the skills they need to do their job effectively. And feedback helps new employees know whether they are meeting the expectations set for them.
Zippia's survey found that 23% of employees who quit within 6 months states that clear guidelines on their responsibilities would have encouraged them to stay in the company.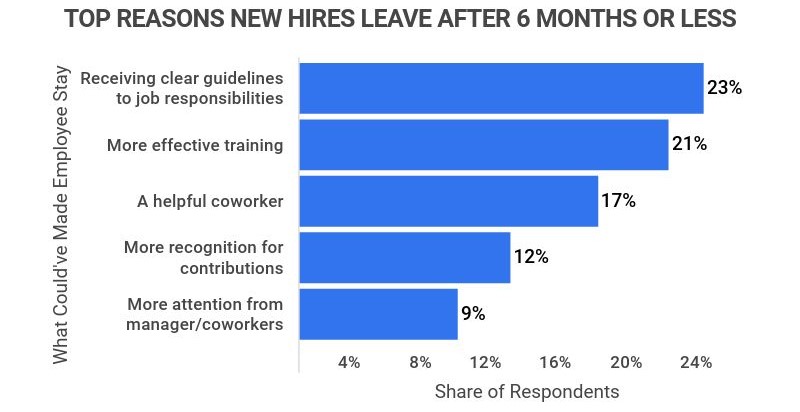 ADVICE: Make sure to offer enough orientation and training so that new employees feel comfortable and confident in their new roles, but not so much that they become overwhelmed or bored.
Communication in Employee Retention Techniques
Employees also need clear and timely communication from their managers, which is key for effective employee retention techniques. Also, they want to know what is expected of them, and they want to receive regular feedback on their performance. Workers will be more engaged and motivated if they feel like they are part of the decision-making process.
ADVICE: Make sure to establish face-to-face communications, stick to facts and not stories or rumors, and most importantly know where and how to communicate.
Employee Development
It's important to not confuse career opportunities vs employee development! The organization drives employee growth, while individuals drive career development.
Employee development focuses on an individual's development within a company, whereas career development takes into account the possibility that an employee's career path will take him outside of the business.
As an organization, you should consistently invest in the growth and development of your staff, who in turn improve the organization's total capability. An employee's ability to take on bigger responsibilities and more difficult tasks improves as they learn new skills and behaviors.
ADVICE: Employee development activities include induction programs, coaching, mentorship, functional and technical training programs, and business workshops.
Work-life Balance
Employees with a good work-life balance are able to manage their personal and professional responsibilities effectively. This leads to a more positive attitude towards work and increased job satisfaction.
Employees who are able to maintain a good work-life balance are less likely to experience burnout and stress, which can lead to high employee turnover.
According to another survey carried out by Zippia, back in 2018, found out that 72% of employees consider work-life balance very important to them, being the second most popular reason to reject a job offer.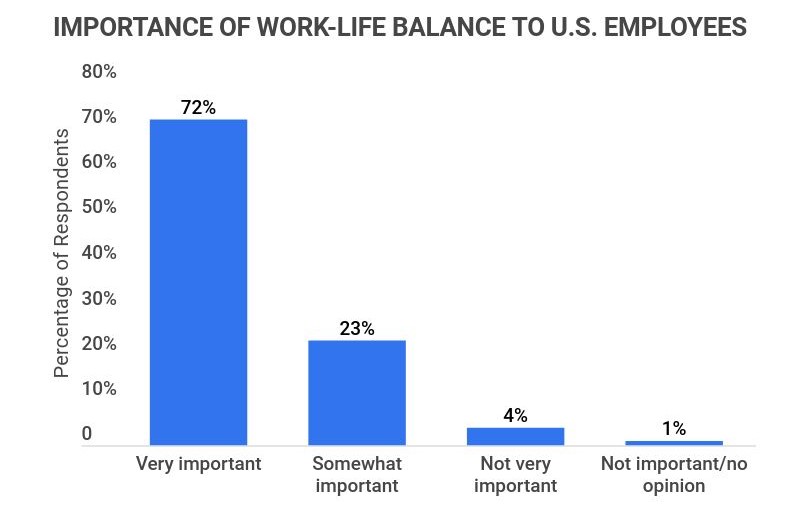 ADVICE: Your business can promote work-life balance by offering flexible work arrangements, such as telecommuting and flex hours. You can also provide Employee Assistance Programs (EAPs) that offer counseling and other resources for employees who are struggling with work-life balance.
Perceived Fairness
Employees leave their jobs because they may feel that they are not being treated fairly. This could be due to a number of reasons such as pay, benefits, workload, company policies, or management style.
It's also vital to remember that employee reward fairness concerns are usually based on comparison points or benchmarks. They could be related to an employee's abilities, capacities, or performance.
ADVICE: It's important for employers to periodically review their policies and practices to ensure that they are fair and equitable. Make sure to regularly evaluate working arrangements, and maybe pass one or two job satisfaction surveys to know how your staff is feeling.
Trust
According to a team of researchers led by Paul J. Zak, director of the Center for Neuroeconomics Studies at Claremont Graduate University, trust in the workplace has a favorable impact on everything from company performance to employee attrition.
For a team to succeed, members must be able to trust one another. If pointing out places for improvement is associated with being a troublemaker, people will be hesitant to speak about what's there to improve.
ADVICE: Managers must show their faith in their people by being open to all recommendations, including the most unconventional ones. An open respectful, fair debate for conflict resolution enhances trust among colleagues.
BONUS
Flexible Work Arrangements
One way to show employees that they are valued is to offer flexible work arrangements. This could include telecommuting, flex hours, job sharing, and compressed work hours.
FlexJobs, in their 2019 survey found that 30% of participants left their job because the company didn't offer flexible work options, and 16% were on the hunt for a new job due to a lack of flexible options.
80% said they'd be more loyal to their employer if they offered flexible work! The reasons? Down below!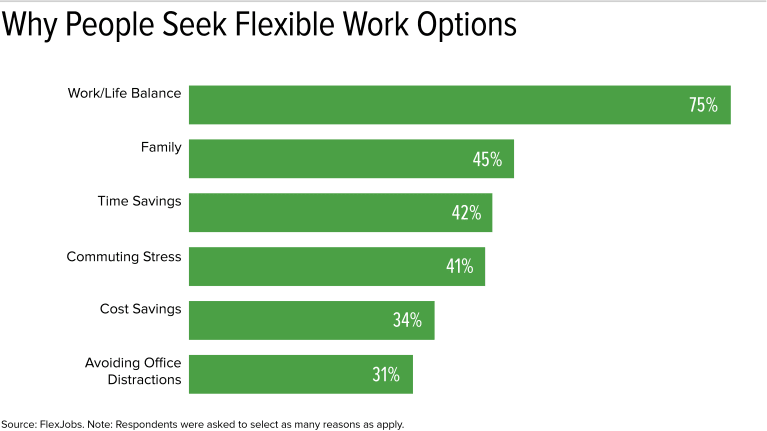 ADVICE: As an employer, you should consider the needs of your employees and try to find a way to accommodate them. Offering flexible work arrangements can help improve employee productivity and engagement.
Ready to step up your employee satisfaction game?
Employee Value Proposition: What's Your Offer?
Employee Value Proposition (EVP) is the bundle of attributes that make an employee want to work for a particular organization, in this case, your business!
Organizations can create an Employee Value Proposition by emphasizing the benefits and perks of working for their company. They can also highlight the company's culture, values, and mission.
The Employee Value Proposition is important for organizations because it helps them attract and retain talented employees. It also helps employees feel more connected to their work and motivated to do their best work.
It's important to think about what makes your company special and what you can offer employees that other companies cannot. This could include things such as flexible work arrangements, a great benefits package, a positive company culture, or a strong sense of purpose.
Remember that the Employee Value Proposition is always evolving. As the needs of employees change, so must the Employee Value Proposition and the employee retention techniques.
Employee Retention Techniques and Remote Work
Employee retention is important for any company, but especially so for those with a remote workforce. In fact, according to a study by iWorkGlobal, companies with remote workers have a 30% higher employee retention rate than those without!
In another survey, 52% of the organizations said remote work improved staff retention.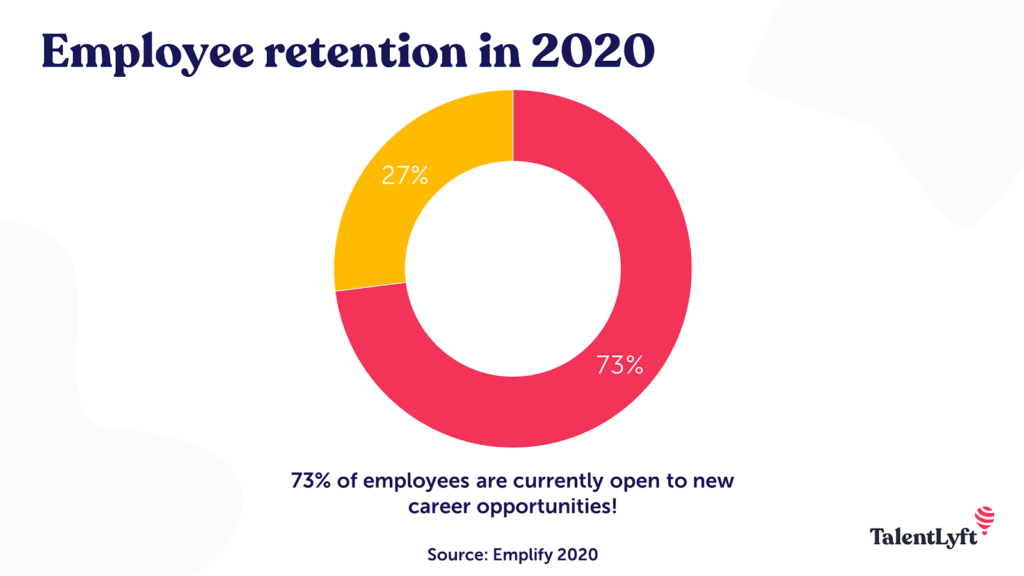 Here are a few things to keep in mind when implementing remote employee retention techniques:
Create a seamless remote onboarding process. According to Glassdoor, companies with a strong onboarding process for new hires improve their retention rate by 82%.
Make sure your company has the technology in place to support remote workers. This includes things like video conferencing software, chat programs, and file-sharing tools.
Be clear about expectations and communicate often. Remote workers need clear instructions and regular communication to be successful.
Create a sense of community. Remote workers can feel isolated if they don't have a strong social support system at work. Try to create opportunities for them to connect with their colleagues online and in person with virtual team-building activities.
And don't forget about them! Don't overlook remote workers for promotions and consider building an online recognition board.
Thinking About Leaving Your Job?
Before making a decision, it's important to consider the consequences of leaving. Below are four things to think about before quitting your job:
Financial stability
Future opportunities
Relationship with boss
Company culture
When considering whether or not to leave your job, it's important to weigh the pros and cons of your decision. Quitting your job can have negative consequences, such as losing financial stability or damaging future career opportunities.
It's also important to consider the relationship you have with your boss and the company culture. If you have a good relationship with your boss and the company culture is positive, quitting may not be the best option. Don't make hasty decisions!
Wrapping Up
When it comes to employee retention, providing a positive work environment is essential. Employees who feel supported and appreciated are more likely to stay with their current employer.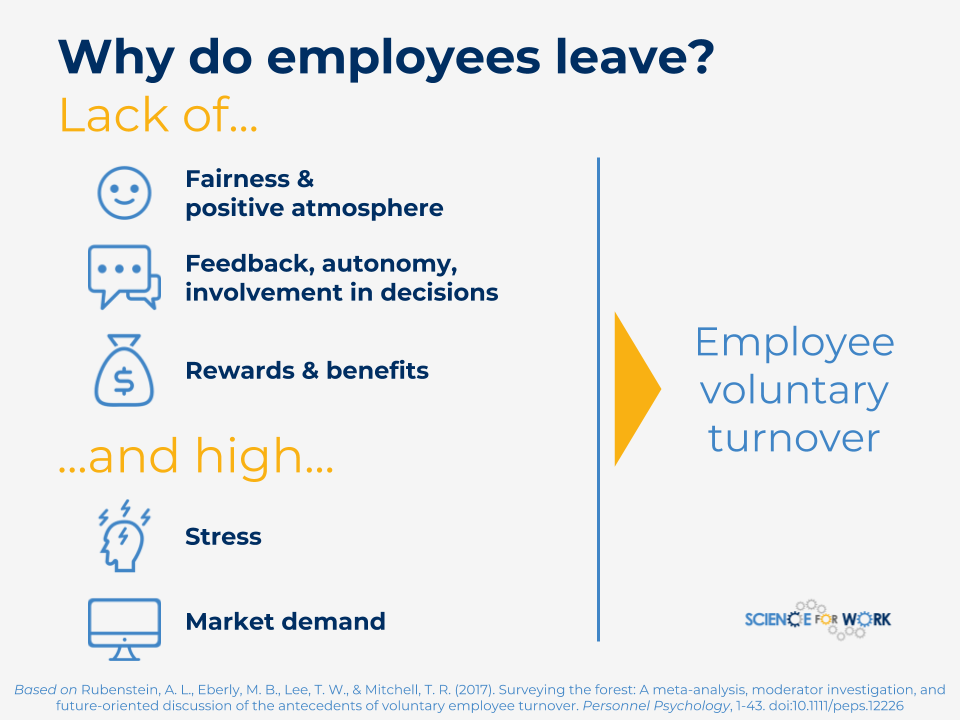 Creating a positive work environment includes offering training and development opportunities, providing feedback, and creating a workplace where employees feel comfortable. Apply our best employee retention techniques in your company!
In today's economy, it's more important than ever to focus on employee retention. By implementing some or all of these retention techniques, you can keep your valuable employees and improve your bottom line.
Try Monitask
Track employee productivity and simplify work with them
81