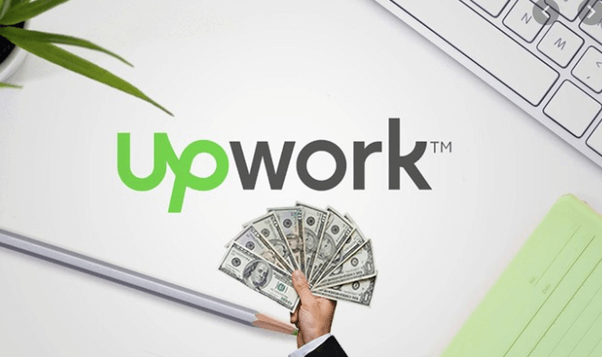 Is Upwork the Best Place for Finding Freelancers?
Upwork is a reliable platform for professionals in fields such as copywriting, web development, graphic design, and many more. And many clients in Upwork find a freelancer(s) to take up and complete various business projects. Upwork is not only a marketplace for posting jobs, but it is also a site that allows freelancers to find projects, send proposals, and connect with clients across the world.

Upwork alternatives: Where to find Freelancers and Remote Employees
Freelancing is becoming increasingly popular in today's world. And Upwork is not only the best site to find employees(remote). There are many job boards in recent times designed to create more opportunities for freelancers. Hence there are other suitable alternative platforms to hire freelancers or remote employees. Below are some of the best sites to find freelance work:

1. Guru
Guru is a marketplace that allows job postings and proposed budget to streamline getting a suitable freelancer. The site does not only have an intuitive interface but is also simple and easy to use. Guru is a cost-effective platform that has some of the best developers at affordable rates.
Pros:
Guru is a budget-friendly platform.
It comes with an easy-to-use interface.
Cons:
Guru is too basic and a bit clunky.

2. ProBlogger
Darren Rowse, an expert writer, and blogger run this site. ProBlogger is one of the best sites to find freelance work or projects. And it offers the opportunity to place a job post for 30 days at a $50 rate.
Pros:
The platform provides blogging tips and best practices.
The platform hosts a variety of freelance writers.
Cons:
ProBlogger is not a budget-friendly platform.

3. Behance
Nowadays, most big businesses turn to Behance to get the newest and most creative designs. The platform boasts a pool of talented designers that can create some of the most cutting-edge business designs. Behance allows job list searches, sorting by individual field, and job postings.
Pros:
Behance has some of the best international designers.
Cons:
The premium price of a single job posting is high.
The platform is basically for designers.

4. Toptal
Toptal is a new freelance platform where clients find developers for freelance projects. The platform is known to prioritize talent, making it selective. Toptal accepts only 3 percent of freelance developers who submit applications.
Pros:
Toptal's process for connecting developers with clients is quick.
Toptal' freelancers are known for producing high-quality work.
Cons:
Toptal sets very high standards for freelancers. It is a very picky platform which only accepts the top 3% of developers.
It is not a budget-friendly platform.

5. LinkedIn
LinkedIn popularly refers to as the Facebook of business executives. It is a professional social networking site that allows users to join different freelance groups, do searches, and see whom their connections know.
Pros:
LinkedIn has several freelancers with different skill sets, such as copywriting, technical writing, SEO, and web designs.
It is a platform that offers the opportunity to build a strong relationship with professionals and entrepreneurs from all walks of life.
Cons:
There are some fake profiles on this platform.

6. Forrst
Forrst is a reliable platform where both client and remote employees can form a long-lasting relationship. This site allows premium designers to post their work for advice and feedback.
Pros:
Forrst creates a natural environment or community for top designers.
The platform facilitates some long-lasting relationships between clients and designers.
Cons:
The platform is not suitable for a quick one-off project.
It is not a budget-friendly site.
What is the best way to find Employees?
It is a simple fact that every business needs good employees. However, as simple as it sounds, the truth is it is a big challenge to find good employees. The paragraphs below will provide a complete guide to find employees for the business.
Complete Guide to Finding Employees:
Write a Compelling Job Description
Excellent job descriptions require more than listing employees' responsibilities and requirements. They paint a good picture of a company and offer prospective candidates a glimpse of the future and how they fit into the business goals. Nevertheless, there are proven and tested rules for crafting a job description that attracts the best employees. Here are some rules:
Avoid the overuse of buzzwords, jargon, and cliche.
Write a detailed summary of the primary duties that employees should expect on the task.
Specify the salary range
Use clear and concise words to describe business goals, plans, and strategic objectives.
Use free job boards.
Anything free is usually considered too good to be true. But it is a different thing when it comes to job boards. Trusted and popular job search sites such as Craigslist, Indeed, and Glassdoor, allow free job adverts. All it requires is to write a job ad describing the job requirements and role and then post it on one or more free job boards.
Social media is similar to free job boards. It allows the sharing of current job openings and has a broad reach to many potential clients. Social media platforms like LinkedIn will enable the sharing of job opportunities with other professionals.
Ask for referrals
This method is a cheap way for companies to find suitable employees to fit into their business mission. All that is needed is for a trusted or reliable source to spread the word. It could be a business associate, a client, or even a former employee.
Wrapping up
Upwork is often considered one of the best platforms to hire various freelance professionals at all kinds of rates. The site has a desktop app, which is an excellent alternative to Monitask. Upwork desktop app is useful for payment protection and collaboration. Furthermore, the site has a reliable escrow system that secures the payments of funds for freelancers.
Additionally, other alternative sites like Guru and ProBlogger have a wide talent pool at reasonable prices. Therefore, if you need high-quality work at an affordable price, then quickly sign up for Upwork or any other alternative sites mentioned above for free.
Try Monitask
Track employee productivity and simplify work with them
275