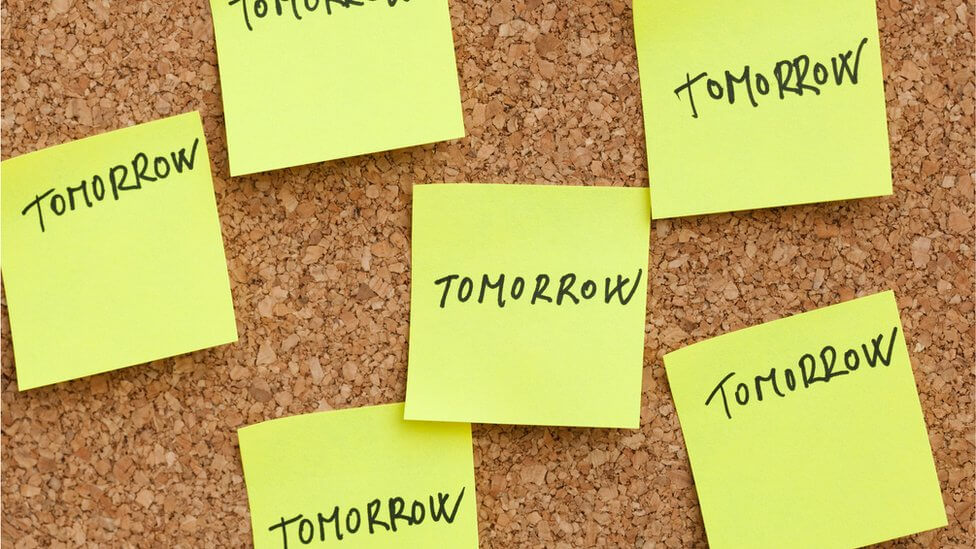 How to Figth Procrastination While Working from Home?
When working from home, staying on task and ensuring your productivity can become harder. Fortunately, there are some proven strategies to beat procrastination when working remotely.
Do you often find yourself procrastination while working from home? It's not just you. Studies show that 84% of students and the working population experience putting off important tasks.
Without the watchful eyes of your supervisor, you may often find yourself aimless and easily distracted.
While it's fine to put off things once in a while, it's not okay to be a procrastinator.
In this post, we share some simple but effective tips to beat procrastination and get more done!
So, before the next work week rolls back, read through, and practice these tips. Thank us later!
Have a Dedicated Workspace
Even if you have a small apartment, having a dedicated nook as your workspace is important.
A dedicated workspace keeps you away from any distractions while keeping you focused.
Get an ergonomic chair that keeps you comfortable while working. If you are a night owl, you need appropriate lighting to avoid straining your eyes.
Before you head into your workspace for the day, remind yourself that you may spend the next few hours here.
So, get all essential items like a water bottle, a small snack, etc., so you won't have to get up frequently.
Use the Pomodoro Technique
When you are seriously procrastinating and can't even start a task, the Pomodoro technique might work.
The Pomodoro method is a time management technique that works like this –
You set a timer for a short period of time for work – say 30 minutes. This time period is called Pomodoro.
When the timer rings, you stop working and take a rest for 5-10 minutes.
Then you set the timer again and repeat the cycle.
After four Pomodoro rounds, take a longer break for 20-40 minutes to relax.
The Pomodoro technique forces you to set small goals, concentrate on your work, and stay focused until the break starts.
Practice Mindfulness
Worries and thoughts of the future prevent us from being happy and productive in the present moment.
Practicing mindfulness keeps us present at the moment and stay in touch with our senses. You learn to pay attention to what's happening around you right now.
Moreover, mindfulness fosters acceptance and self-compassion among you. With these abilities, you learn to manage challenges and appreciate good times in your life.
To practice mindfulness while working from home:
Take 5-10 minutes to focus on your breathing to feel better.
Create a harmonious environment that keeps you close to nature.
Enjoy micro-moments like massaging your hands or meditate for a minute.
When you find your mind wandering, let it drift back into the present where your sense is awake.
Block Out Background Noise
Excess noise of your neighbors playing with their kids, a family member watching TV, or anything alike could interfere with your concentration. It can make you want to be a part of or do something else.
To avoid such distractions, use noise-canceling earbuds or headphones.
Studies show soft music combined with the sound of nature – such as raindrops, wind, ocean waves, or birds' chirping – make our brain calm.
As s result, it lowers your heart rate and blood pressure, keeping your focused and energetic.
Use Productivity Software Apps
Since most of our work is done on computers and the Internet, it's easy to get distracted by unnecessary websites. These websites make us procrastinate on what's important.
You can use several browser extensions or apps that limit your time spent on distracting websites in this scenario. For instance, you can set a limit of 30 minutes on YouTube.
Create a user account on your computer designated for office use only. Similarly, delegate a browser to see all job-related tabs and bookmarks.
Do you still have trouble staying focused? Use a work hour tracker that generates a report so that you can easily track your work and timing.
Maintain Human Connection
Social relationships at work are motivating and fruitful. You may run into new ideas and get inspired by each other to tackle new challenges.
Overall, workplace social life impacts our feelings of identification, belongingness, and performance satisfaction.
But, when we work from home, the feeling of isolation is common. And, to beat isolation, many of us might do unnecessary things rather than important ones.
Even though you have many tools for virtual interactions, these still feel less emotionally responsive.
The solution? Schedule time to hang out with your friends in the nearby park. Go over dinner with your family on weekends. Do anything that physically brings you in contact with others.
Energy and trust developed from social interactions foster the team spirit, a sense of collaboration, and motivate us for exceptional outcomes.
Wrapping Up
Finally, be kind to yourself. Being critical all the time only makes WFH unappealing and unproductive. If needed, change your work rituals and surround yourself with creativity.
Hopefully, these strategies will help you overcome your WFH procrastination and become more productive.
Try Monitask
Track employee productivity and simplify work with them
143