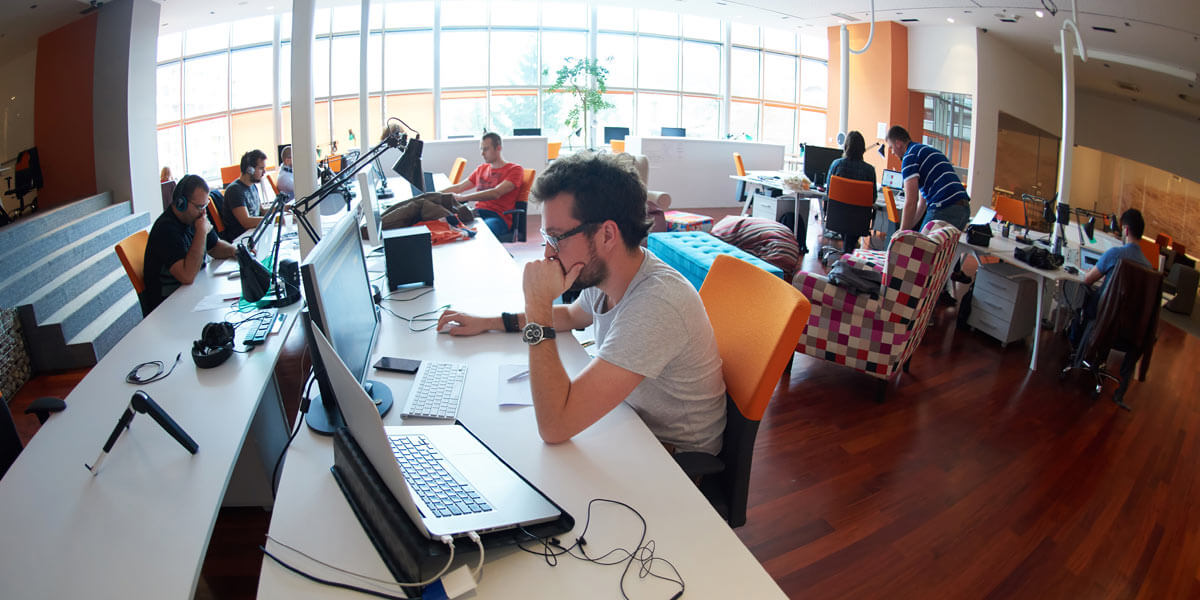 How to Manage Multiple Projects Effectively
Many believe they can handle several projects, but not all can effectively manage multiple projects and steer them towards productivity. It requires professionalism; else, instead of projects to run smoothly, you might end up in a major and nasty flop.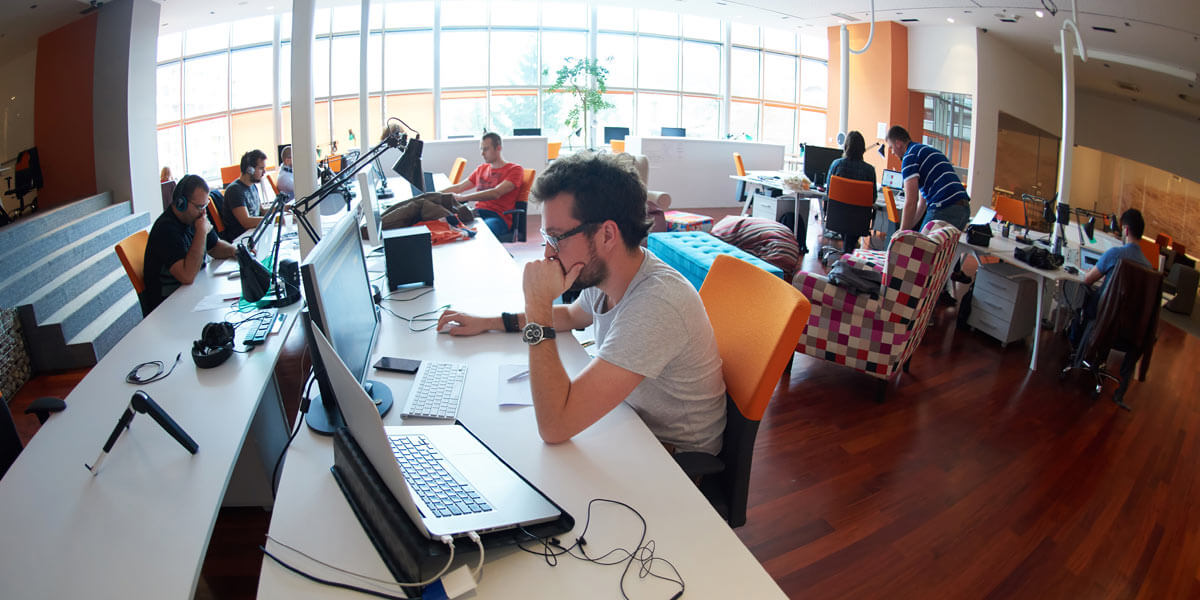 Managing multiple projects at the same moment is no easy task. Here's how managers can do that without losing productivity. These tried and tested strategies for the task, resource, and schedule management will help you stay on track.
To effectively manage multiple projects, there are several other factors you need to be conscious and deliberate about, such as Team management, Employee Monitoring, Time Tracking, etc.
4 Steps to Manage Projects Effectively
Project Management works hand-in-hand with the factors that were earlier mentioned, and as such, you can manage your projects effectively without underperforming by:
Delegating Responsibilities and the Ability to Make Decisions;
Avoid Micro-Management;
Monitor Employee Time and Productivity;
Decompose Tasks and Projects;

Delegate Responsibilities and the ability to make decisions
Managing multiple projects brings alongside the responsibility of having to delegate several bits of the major tasks. Delegation of responsibilities can be defined as assigning responsibilities to co-workers and employees in your workplace.
Delegating responsibility is an essential and strategic skill that every project manager must acquaint themselves with. The art of delegation is essential in effectively managing multiple projects. It helps boost the team's productivity, promotes harmony and cooperation, establishes a culture of trust, and facilitates the attainment of the goal and objective at hand.
On the other hand, it is not just enough that you know how to delegate responsibilities. You should also be able to repose a certain level of trust in your employees. Upon giving out due instructions, and even when deadlines are near and completing the task looks almost impossible, you should trust your employee and believe in their capabilities and abilities to make decisions that will aid productivity and help achieve the goal at hand.
Before delegating responsibilities, there are certain aspects a project manager should note, such as.
The manager must have thoroughly accessed the skills of their employees to know their capabilities.
Trust must be reposed in their capabilities
Utilize certain delegation and time management tools to make them accountable and give you feedback on each task.

Avoid Micro-management
If you truly have the best interest of your projects at heart, you should pay attention ears to this point. At all possible costs, avoid micro-management. Micro-management is a business management term and a management style. However, this term has attained a negative connotation over the years because it does not give room for intuitiveness and freedom in your place of work.
Micro-management can be defined as excessive control on someone to pay key attention to every bit of detail to be better understood. It demands extreme monitoring and obsession for someone to be very conscious of even tiny details.
In clearer terms, micro-management denotes bondage, bullying, unnecessary pressure, and inherently, lack in such a person's ability to follow due to instruction and effectively get the job done. Micro-management occurs when the project manager or team leader cannot confidently rely on its employees' professional abilities.
Micro-management results in a gross management failure, which eventually lands all of the team's efforts in a ditch. Micro-management ends up making your employees focus sternly on those tiny details as you want them to. Still, they eventually miss on those major details that are fundamental to the projects' aims and objectives.

Monitor Employee Time and Productivity
When it comes to handling multiple projects, advertently, you know you also have to deal with teamwork. Teamwork requires team members, employees, division of labor, and many more. As much as you are to handle multiple projects, you definitely cannot do more than a task at the moment.
Teamwork comes when different persons have to work simultaneously on different projects, but still towards the same goal. Having to work with different employees, the onus lies on you to keep all of them on their toes and ensure that they remain committed to productively achieving the task at hand.
Putting your employees on their toes goes beyond just merely delegating responsibilities and dishing out commands. It involves letting them buy totally to the objective at hand, telling them how important everybody's role is and how no one is insignificant. More importantly, you have to continually keep track of the time allotted to each person to get their task done.
Over time, employees can be in the habit of feeling too relaxed when they feel the team leader or project manager is not as enthusiastic in getting the work done as well. This means that the level of diligence and zeal your employee shows towards productivity depends on yours. Therefore, you can use time-tracking apps and software where they all have to record every of their program and how well they spent their time.
Decompose Tasks and Projects
You decompose tasks and projects first by setting your priorities aright. First, you should carefully list all of the projects you have to do at the particular given time. Then you proceed to list them out in order of priority and how you intend you get them all done.
You have to clearly define your plans, goals, aims, and objectives for each of those tasks. Therefore, as you progress in achieving all of the plans you have outlined for each of those projects, you mark your progress as well.
It can be very discouraging when you see the tons of projects before you and ponder worrisomely on how to effectively manage them and get them done. Instead of worrying aimlessly, you can do yourself the favor of dividing those enormous tasks into small bits. You will be quite surprised and shocked at how this psychologically acts on you, and till you complete the whole task that plunge you into worrying in the first instance, you won't know.
Don't forget you do not have all of the time to waste on those small bits of tasks that you have divided. So, you should never fail to keep track of time. This you can do with the time-tracking app. The essence of why you decomposed your tasks in the first instance was to get productive results; all of your efforts will be futile if you end up wasting valuable time on just a bit of the project.
Conclusion
It suffices to say that managing multiple projects is synonymous with productive management; you cannot afford to waste time; hence, you should be conversant with time tracking apps to effectively monitor your progress and productivity.
Perhaps, you have been searching for answers on how to effectively manage multiple projects, effectively work with team members, productively manage their tasks, and monitor their time. Then, I implore you to follow keenly each of the details that have been carefully spelled out in this article. 
Also, as a tool to effectively monitor and track your employee, do not fail to use Monitask. It is an employee monitoring app that allows you to tracks your team's activity, provides the report, and measures productivity. It also encourages communication and ensures everybody serving a member of the team is accountable, diligent, and enthusiastic in seeing to the success of the projects.
Try Monitask
Track employee productivity and simplify work with them
120