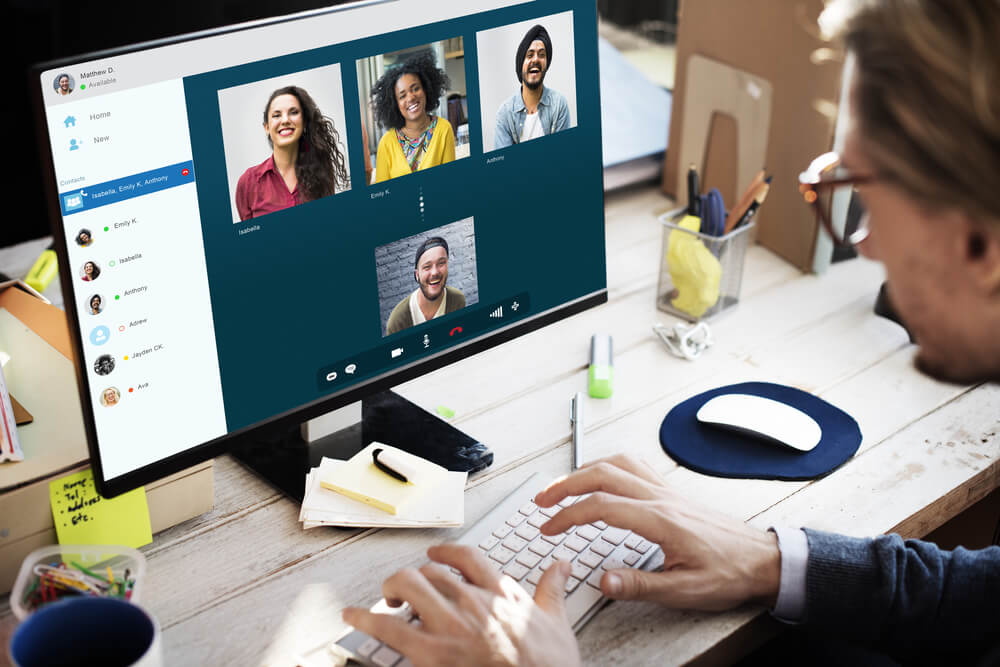 Best Technology for Working Remotely
The remote working trend largely started at the beginning of the year and looks like it is here to
stay. The shift mandated by the government looked a little difficult, but technology eased the
transition effortlessly.
From business management to HR management, businesses can be managed with different
tools catering to each department.
Here is a list of six tools for you to rely on to run your business smoothly:
Asana: Project Management
Talking about project management, Asana happens to be the most reliable name in the
industry. By offering a single platform for centralized project plans and cross-functional work,
Asana improves overall team collaboration.
Asana allows you to create different teams that are assigned projects. Various tasks can be
inserted in these projects and tracked.
The user-friendly interface allows your team to work efficiently with filters in the projects section,
like assigned people, tagged, priority, etc.
The calendar view offers instant updates about the project's current standing and completed
tasks.
You can use the timeline feature to see the relationship between tasks and projects, making
project scheduling convenient. Email integration is another great feature offered by Asana.
Capterra Rating: 4.4/5
Asana is an all-in-one remote work using which you can organize everything, from daily tasks to
strategic initiatives. It lets you bring teams together and connect all your work in one place,
anywhere.
Zoom: Video Conferencing
Ever since the lockdown started, Zoom has managed to gain quite popularity within a short
period. It is one of the best video conferencing tools that comes loaded with features for
effective team communication.
Zoom not only offers live video chat but allows access to meeting analytics once the call is
done. The sessions can be saved with the help of the recording feature.
One can easily share the screen during a call to show something specific to fellow participants.
The tool also offers the whiteboard feature to hold brainstorming sessions. This feature helps
you to auto-convert drawings to shapes and lets you use the markers for writing purposes. The
free plan also allows you to host 100 participants at the same time in a video call.
Capterra Rating: 4.6/5
Zoom unifies cloud-based video conferencing, group messaging, and simple online meetings.
It's great and easy to use platform for small to medium to large enterprises.
Monitask: Employee Monitoring
The biggest problem faced by companies in working remotely is employee monitoring. In an
office setup, it is easy to manage a team and keep their activities in check. Monitask is a tool
that allows you to achieve the same online.
Monitask uses a clock that can be manually started by the employees at the beginning of an
assignment.
It randomly takes computer screenshots of the employees' screens and sends those to the
employer. You can also check the employee's programs and the amount of time spent on each
one of those.
This tool has proved to improve the team's efficiency and productivity. You can easily track their
activity during the working hours without asking about task updates now and then.
Capterra Rating: 4.8/5
Designed for companies, teams, and remote workers, Monitask helps boost employees'
productivity, accountability, and efficiency across all teams. With its advanced work tracking and
screenshot capturing capabilities, the tool keeps your teams focused.
Slack: Team Communication
Slack has managed to grab the top spot as a workplace communication tool when it comes to
team communication. From group chats to one-on-one messaging services, Slack introduced
the never seen before options in the market.
With its convenient design and ease of use, Slack stood ahead of its competition. It offers
shared channels and guest accounts to work with people outside the organization directly.
By connecting your tools to apps, it helps in centralizing your work system. You can also build
customized tools like building a bot to automate tasks.
The paid subscriptions come with voice and video call options where you can hold calls and
share screens in a group or one-on-one session.
Capterra Rating: 4.6/5
Slack is a unified communication platform where you can easily kick off a project with your
team, deploy coding, hire new employees, measure A/B tests, and do much more.
Google Cloud Platform: Cloud Computing
Gone are the days when you had to save everything in documents or different files on several
systems. In this age of technology, cloud computing has taken over traditional methods.
Cloud computing is a platform that allows you to store, maintain, and process data using a
network of remote servers.
Google cloud platform is a major player in providing public cloud services. Despite being one of
the world's largest networks, it offers the best pricing compared to its competitors. The privately
distributed backbone, along with the tiered network, makes it fast.
The biggest advantage is the live migrations of virtual machines without hindering your work. By
improving the performance of your IT structure increases scalability in businesses.
Capterra Rating: 4.6/5
Available at a nominal charge, Google Cloud Platform combines modular cloud-based services
that enable you to create anything, from simple websites to large, complex applications.
Workful: HR and Payroll
Let's talk about a cloud-based payroll and employee management solution for the smooth
running of business activities. Workful offers features like payroll reporting, cheque printing, tax
compliance, etc.
It can also store important documents like employee handbooks, expense policies, and daily
guidelines for future reference.
From tracking employee schedules to managing time-off requests, the Workful portal allows
employees to submit personal details. It is extremely intuitive and easy to use to carry out all
your HR and payroll needs.
Capterra Rating: 5/5
This is the best payroll system for small businesses. You can use it to track attendance and
time, communicate with your team, run analytics, process payroll, file taxes, and onboard new
employees.
Conclusion
With the tools mentioned above, you can continue with remote working without having to worry
about anything.
From project management to employee monitoring, remote working will eliminate extra office
expenses while increasing your profits!
Try Monitask
Track employee productivity and simplify work with them
126