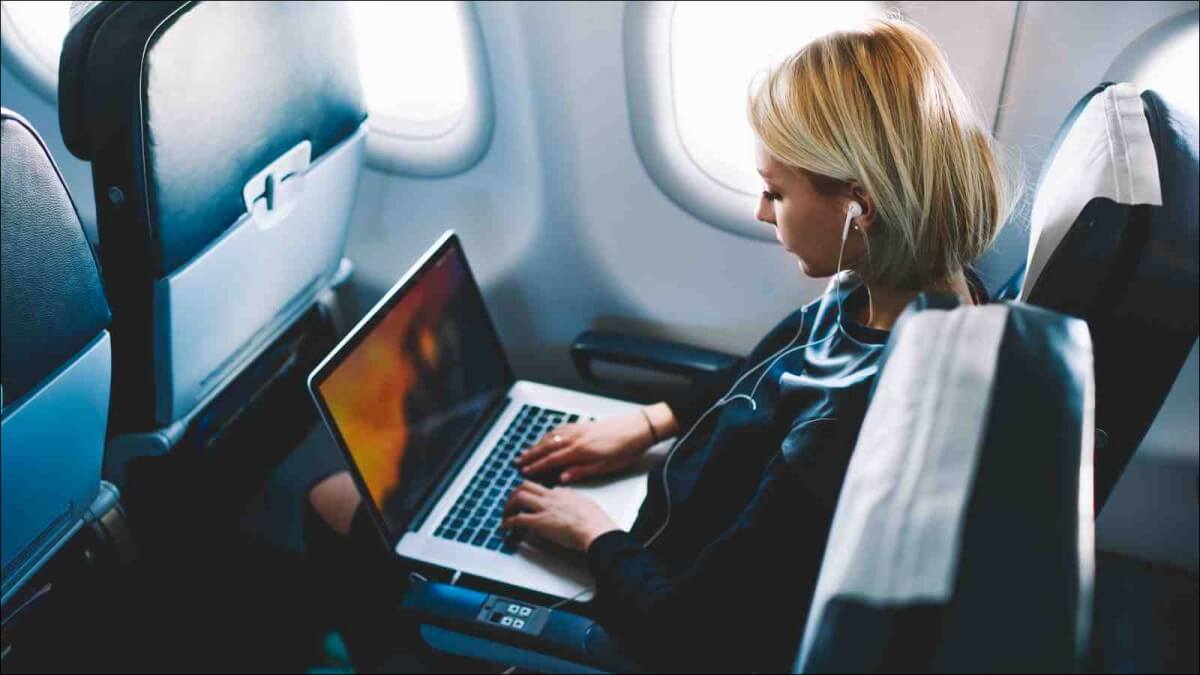 How to Work Remotely and Travel the World
If you travel a lot and you work remotely, it's likely that you are unable to set up a great work-from-home space. What's the point of taking your time and energy to set up a workspace when you will leave in a couple of months?
Remote work is becoming rapidly popular across the world. Granted, COVID-19 played a huge role in accelerating the acceptance of remote work or work from home arrangements, but even as many organizations resume business, more employees are making the switch to remote working situations.
Even though a vast majority of remote workers do so from home, there is a plentiful minority that works remotely, but not from their homes. A group that falls into this vast minority is tourists and other frequency travelers.
In this article, we explore some bases that you must cover to be productive on the road.
A To-do List that ensures your productivity while on the road
Sort out your Internet
Before you make the trip, find out what the internet connection looks like and if possible, get a reliable layout of the best locations for fast Wi-Fi or mobile internet connection. Even if your work does not require a permanent internet connection, you may need to clock in every day on your team's productivity management platform. 
If you're a real globetrotter, then there's a possibility that you find yourself in countries and regions with slow internet. In this case, you need a time tracking and monitoring app that can handle such. There are some tools that track team productivity even when you're offline. They update on the server as soon as you get an internet connection.
To avoid trouble with bad internet, it's better to check for coworking spaces at your destination before traveling. Coworking spaces generally have better internet.
Be ready to make sacrifices 
Remember, you're the traveler, not the rest of the team. So, regardless of the well organized you are, there will be a few inconveniences. Time and date difference is one of such differences.
Of course, good planning will improve your productivity, but your team should not be less productive because of you. It's best to make sure the team is aware of your plans before you set out, especially if you are unable to work in transit.
Put your tools in order
There are subtle differences between different countries that may easily throw you off balance when you try to get to work. One such difference is the kind of power outlets they use. The common power outlet differs from one country to another. Waiting till you get to your hotel or Airbnb to find out may not be in your best interest. It's best to research what you need before the trip and place the order on Amazon before embarking on the journey.
On a lighter note, there's another factor that you should consider – the popular foods available at your destination. This goes without saying if you've been wanderlust for a while. However, for the noobs, do not make this rookie mistake. There's no way you can be productive when you have indigestion or food poisoning.

Avoid Impromptu Meetings and interviews
Sure, there are times when there's a crucial topic to be discussed over video conferencing. However, you should avoid this becoming the norm. While on a trip, you are outside your "comfort zone" and this may affect your output adversely, especially when you are unprepared. 
If your team needs to check in every morning, then you must be awake and dress up for the check-in with the time zone differences in mind. If you have enough flexibility, you may stick to time tracking and screen monitoring. With an efficient time tracking app, you will have all relevant reports waiting for you at the end of each workday.
Communication is key
Whether you reside next door or you are halfway across the world, constant communication is crucial. When possible, you should check in on the team on a daily basis. Keeping the communication lines active makes your team members trust you more and improves your working relationship. 
Time tracking and activity monitoring is a proven effective method of initiating communication. At every point, you can easily figure out who is being productive and who isn't. This system helps you to figure out which team members need more communication and which ones are capable of self-management. 
To wrap up this article, I have something for newbie globetrotters. It's a checklist of things you must always pack when going on a trip.

Traveler's checklist for a remote worker
Travel Guide

Router with Sim card slot for mobile internet

Laptop

Multiple charging adapters

Credit/Debit Card

Sunscreen

Medication

Headphones
The list goes on and on, but these are some items that you must not take for granted.
Try Monitask
Track employee productivity and simplify work with them
124