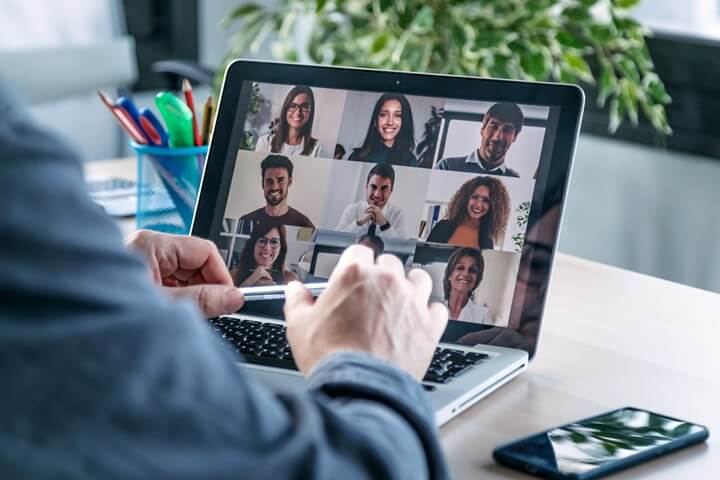 What is the Best Way to Manage Virtual Teams?
This article concerns itself with explaining in detail the definition of a virtual team, managing a team that operates virtually, what it takes to build a distributed team, and as well manage it effectively, coupled with useful tips and tools for team building taken from examples of successful remote teams.
First of all – what is a virtual team? It can be defined as a group of persons working together for a common goal, but from different locations, and using information communication technology or other related services to collaborate and achieve their objectives.

How to Manage Virtual Teams Effectively
To successfully ensure that you manage and utilize judiciously and effectively unto optimization, there is know-how about it.
There is a way to manage remote employees that ensure the execution of goals and objectives remain watertight and committed.
As more distributed teams become popular in many organizations, managers, team leaders are going to encounter difficulties that are inherent in ensuring that they succeed.
Cultivating and incorporating a corporate culture that serves as a fulcrum to teams operating virtually is one separate thing, but a manager or team leader must be concerned about incessantly reinforcing that corporate culture while the teams work remotely.
Virtual or remote teams have been properly managed to achieve great and astounding goals by many people, and this article has gathered several tips from these people in the curation of this article.
How to Build Successful Virtual Teams
Since it has been established in the preceding paragraphs that teams working virtually involve remoteness, it is crystal clear that these teams are built through virtual platforms, although with the participation and inclusion of persons from different locations.
The next subheading shows the tools utilized to build and manage remote employees. It is no news that a large number of businesses have begun to rely heavily on virtual employees.
Tools for Managing Virtual Teams.
There are diverse tools for managing virtual employees. These various software options have enhanced the embrace of virtuality and remoteness by all and sundry. The following are top software options to use in order to manage your remote teams:
Clarizen
Clarizen is a tool for managing teams that operate virtually. It helps to connect teams and serves as a reminder for individual members on track with their assigned tasks. This tool enables team members to collaborate very easily as well, without any form of hindrance or stress. It is hitch-free. This tool is characterized by a user interface. It is flexible and intuitive, having a dynamic dashboard that provides real-time updates on various projects' progress.
Wrike
This is also another good team management software that enhances easy collaboration and organization. It features a customizable dashboard as well as easy file management and live editing features. It gives room for team members to work together and finalize major projects very fast and easy. Wrike avails teams with easy reporting tools.
Zoho Projects
Like every other tool for effectively managing teams that work virtually, Zoho Projects is created to assist team members with plans which allow them to track projects with ease.
Asana
This ranks as one of the most popular software for distributed teams. Collaboration is easy, comfortable, simple, and streamlined on Asana. The integration of Asana with your calendar enables easy adjustments; perhaps there are any overlaps in the schedule.
Jira
This offers various solutions that centralize team members' work processes and make sure that everyone is on track. It allows team members to customize their work rhythm.
Trello
This tool uses a Kanban modus operandi. This tool effectively comes in handy for teams who want a smooth system for enabling organized and effectively managing projects.

Tips on Managing Effectively Virtual Teams
It is important to find out ways on how to effectively manage remote employees. Remote teams involve remoteness with no physical collaboration; everything is carried out on the tools mentioned earlier for managing and building teams, as well as project management. In order to be successful while managing virtual employees, there are ways or tips for managing a distributed team appropriately; the following are these tips:
Set out an expectation: To manage effectively teams working virtually, you must ensure that your workers are aware of what you want them to do, also how you expect them to do it.
Have Incessant Meetings: Ensure that you have regular meetings with your employees. This helps to enable good communication; it allows you to keep up with their disposition toward the team's objectives.
Utilize the right tools: The right remote team management tool will enable proper and effective management. The right remote team management software will make the means of communicating is easy.
Be keen on feedback: You should have an unflagging thirst for feedback. Ask them for feedback, so you'll know if anyone is distracted or paying attention to all that is being discussed in the meeting.
What Is Virtual Team Management?
Virtual management is the process of combining activities to ensure the smooth organization and cooperation of a team. These activities include organizing, controlling, and supervising remote teamwork. A virtual or remote team is a group of persons who collaborate and work together using digital tools.
The process involves in Virtual Team Management.
Training: As the leader, you must ensure that all team members are properly trained to be able to work and use the virtual tool in a way that'll ensure commitment to the team's objective. You are to teach team members how to meet the expectation of the team.
Managing: This is also one of the processes involved in remote team management. The process involves telecommunication technologies. It is utilizing them to manage ongoing duties and schedules.
Controlling: The team leader creates measures to ascertain the team's performance. You need to find out if the team is trudging the right path.
Assembling: The team leader should ensure that there are factors to ensure that members are followed up and guided properly. This is to make sure that they are committed to the course of the team.
Conclusion
Monitask is an employee monitoring software that allows you to check the programs your employee or freelancer uses when they track time. It helps to analyze the best programs for your workplace to ensure you're paying for the programs you actually need.
Employee monitoring software tracks your team's activity, provides reports, and measures productivity. Most importantly, it prompts communication.
Summarily, remote team management is exciting and profitable when all that has been fastidiously discussed in the article is endued with undivided attention. Right from selecting a virtual tool, you must ensure that you select the best, one that can afford you the room to embrace all the team's activities. The tips to enhance the effectiveness and workability of your team must be adhered to. Team management is easy when there is a guideline to serve as a beacon towards your path; this article has dutifully done that.
Try Monitask
Track employee productivity and simplify work with them
150