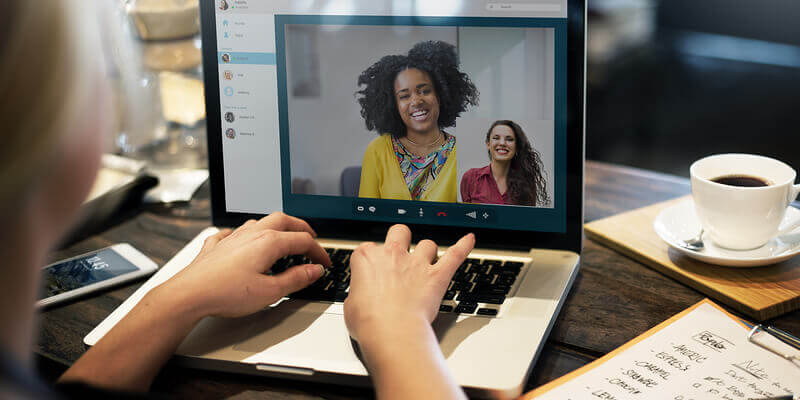 What Makes Employee an Effective Remote Worker
Remote jobs are gaining much popularity nowadays. According to a recent report, remote work increased by 159% between 2005- 2017. But then, it requires specific skills or qualities to be successful working remotely. This post will show what makes an employee an effective remote worker and other interesting facts you should know. Let's get started!

What are Remote Work Success Factors
Below are three vital remote work success factors:
A strong connection and visibility of others is a must. Consider it as a replacement for your traditional office setting – the place where people (formal and informal) work together, learn from each other, and interact. A social platform like Upwork becomes an all-in-one place where tasks and ideas can be exchanged and problems solved. The second-best practice is to utilize one-on-one videos and team meetings. Video reduces the risk of "lacking" the power of face-to-face interactions.
Not every job is suitable for remote employees. Expectations and results must be clearly stated, contracted, clearly visible, and often discussed. Tasks that require in-depth brainstorming (greater than 50%) could be better served in an office setting. While, tasks that require less than 50% face-to-face collaboration are a good fit for remote work.
Self-Assessment for Employees
The truth is certain "personality types" will thrive better in a remote setting than others. Therefore, many companies utilize employee productivity software like Monitask for remote time tracking and employee monitoring. That way, they can assess the performance and productivity level of their remote employees.

What Soft Skills are Useful in Remote Work
Here are some soft skills that an employee requires to be effective in remote work:
Adaptability:

Adaptability is a vital soft skill required for effective remote work. Besides, it ensures you do your job in the way that best suits you. 
Initiative / Decision Making:

The ability to take new initiatives and make decisions on your feet is a soft helpful skill in remote work. So ensure you take the initiative and get a feel for which decisions you can make yourself and which ones you need to seek advice.
Communication:

Excellent communication is a vital ingredient that facilitates the smooth exchange of ideas and innovation amongst remote team members. So ensure you stay focused and up to date. Ask probing questions and write down what's being discussed to understand exactly what is being said. 
Discipline / Time Management:

Discipline allows you to create a routine and stick to it. Proper time management will help your remote team to complete assigned tasks in record time. We recommend companies utilize time tracking software that tracks how much time a remote worker spends on a given job.

Self-Awareness:

You cannot overemphasize the importance of self-awareness. Knowing yourself and what gives you energy would help you become more productive at your remote tasks.
What Qualities an Effective Worker Usually Has
The qualities stated below will help you become an effective remote worker:
#1. Confidence
Confident employees not only believe in their task management skills but are also more likely to convince their team supervisors, colleagues, and clients of their abilities. Furthermore, confident remote workers show some following characteristics:
They are always seeking new ideas to improve their skills.

They listen more than you speak.

Furthermore, they can quickly adapt to a new role.

They know the best time to ask for help.
#2. Dedication
The dedication includes loyalty and a strong sense of support to a business or professional role. Employees with a strong sense of dedication tend to be more focused on their personal lives and career pursuits. A dedicated employee possesses the following characteristics:
An overall positive attitude toward their job

A passion for work

Flexibility when assigned work tasks

Punctuality for all work-related events
#3. Independence
Completing tasks with little or no supervision is crucial as the ability to function well in a team. Besides, there is also a certain level of trust when your manager and colleagues expect you to complete a given project alone. And your employers will rely more on you if you successfully deliver on projects individually. As an independent employee, you should have the following:
Developed time-management skills

Strong focus

The ability to edit your work

Resourcefulness
#4. Reliability and Trustworthiness
A trustworthy and reliable employee is one you can trust. Reliable workers not only complete their tasks, but they also do them well. Reliable remote workers are valuable because they show that they can do their jobs without much supervision. Becoming a trusted employee involves:
Being punctual to work-related events

Showing eagerness to take on more tasks 

Producing high-quality work

Taking the initiative when necessary

Meeting up with deadlines regularly
#5. Teamwork
Most organizations require teamwork to achieve success. Excellent communication skills, tolerance, patience, and commitment enhance a successful collaboration. Demonstrating strong teamwork skills makes you a positive addition to the team.
Excellent team players are:
Supportive and respectful of their coworkers

Flexible with change

Reliable and responsible

Committed to their successes and the success of their teams

Strong problem-solvers

Performance Management for Remote Workers
The global pandemics of 2020 caused an increase in remote jobs. Nevertheless, the essential elements of effective performance management didn't change despite the shift to remote. This is because all these crucial elements are practical for both face-to-face and online work activities. Here are some tips for improving excellent performance management in every organization, irrespective of the assigned tasks:
Set clear objectives and review them regularly

Schedule regular one-on-ones.

Ask for status updates.

Give constant feedback

Place trust in your employees
Tool for Monitoring The Productivity of Remote Work
The right employee monitoring software will allow you to keep track of your remote team seamlessly. Hence, we recommend you utilize the Monitask software to track and monitor your remote workforce. This time tracking service helps you know the actual hours a remote employee spends on a specific job or project. Thus, you will have a better idea of what your remote workers are up to during their work hours.
Wrapping Up
In summary, excellent soft skills and qualities such as time management, teamwork, communication skills, confidence, and many others can make an effective remote worker. Also, we suggest companies utilize employee productivity software like Monitask to boost their remote team productivity and performance. 
Try Monitask
Track employee productivity and simplify work with them
103