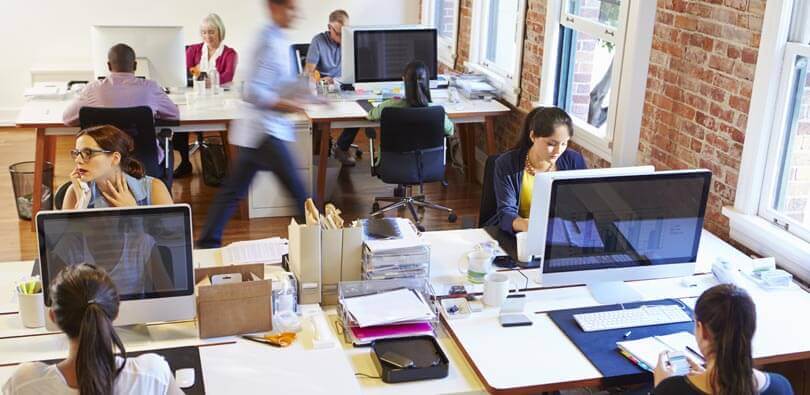 Why Employee Monitoring Software Is Secure To Use
As a business owner, it is vital that you introduce a secured employee monitoring software to guard your employee's confidential information. Besides, employee monitoring helps to maintain your company's data privacy and improve IT security. This article shows that the employee monitoring system does not spy on or violate the personal space of an employee.

What Is Employee Monitoring Software?
Employee monitoring software is a tool that allows business owners and managers to supervise and monitor all of their employee computers from one central location. Furthermore, different types of employee monitoring software are available in the market. But only a few have the features and functions to increase your company's data security. Hence, we always recommend Monitask monitoring software for businesses because it is one of the best-secured monitoring software available today.
Why Employee Monitoring Is Secure
According to a survey from Privacy Policies, 78% of employers choose to monitor their employees. Additionally, research shows that monitoring employees increase their productivity and improves how well they spend their time and utilize the company's resources. But does monitoring employees equals spying, or is it a safe action to take? The paragraphs below show why it's safe for both employees and employers to use employee monitoring software.
In the early days, employee monitoring tools were restricted to simple key logging devices. These tools record whatever employees' type on company-owned system logging tools. Although these tools were effective in causing employees to think twice about the misuse of company resources and time, they barely met the goals of software monitoring. Besides, employee monitoring software at this point did not protect employees' data or offer an audit trail in case of a compromise.
But, nowadays, employee monitoring software is highly professional and sophisticated. Modern-day software like Monitask is designed to deal with security issues head-on. For example, the older monitoring systems could only show you the general network activity or what words your employees typed. However, these modern-day employee monitoring software can use keystrokes as triggers to activate screenshots recording, similar to motion activation in a security camera. Also, they can lock devices if wrong passwords are entered too frequently.
And if a device has access to something that is not authorized, IT managers can be alerted immediately to lock the computer or deal with the problem while it occurs. With this type of check at your company's disposal, IT experts can provide detailed audit trails to identify potential culprits in an infringement and stop a security breach before it escalates.
Also, managers can utilize secured employee monitoring software to optimize change management processes even when there is employee turnover. Moreover, statistics show that 59% of employees leave with some information about their company when they quit. Not only does management software help restrict access, but file tracking and printing tools can even prevent data from leaving your company via USB, emails, or other data transfer tools.

When Should You Use Monitoring Software On Your Team?
There is no doubt that employee monitoring can provide your business with immense benefits. However, you have to be strategic on time to employ this tool to get the best out of it. Nevertheless, the paragraphs below show when you should utilize this software on your team.
When Your Team Security Is Threatened
By introducing employee tracking software to your company, you will be able to track the activities of your employees, which means that you will be aware of any malicious threats that arise. Not only that, these tracking tools will enable you to spot any internal or external threats.
When You Want To Improve Your Team Quality control
Monitoring software will help you monitor all emails and business calls that go in and out of your company. That way, you can make sure your clients get the best treatment from your employees. Furthermore, employee monitoring tools can give you a better idea of your team's ​​customer service and help you improve it most efficiently.
When Your Team's Productivity Level Is Low
The hard truth is that many people are unproductive during their entire shift. At some point, however, your business will lose money due to many unproductive employees. A way to tackle this challenge is to utilize monitoring software or a time tracking service in your company. Many case studies show how various organizations improve their productivity level when they install monitoring software.
What Information Can Monitoring Software Collect?
Mentioned below are information a monitoring software can collect:
Personal data.

This includes personal information, such as social security number and gender, as well as non-personally identifiable data, including your device IDs, IP address, and browser cookies. 

Engagement data

. This data category sheds light on how consumers interact with the website, emails, mobile apps, social media pages, paid ads, and customer service routes.

Behavioral data.

This category includes transactional details such as purchase histories, product usage information, and qualitative data, e.g., mouse movement information.

Attitudinal data.

This data type includes indicators related to customer satisfaction, product desirability, purchase criteria, and more.

A Solution For Monitoring Remote Teams
You will get a lot more information about your remote team when your business utilizes an employee monitoring program. However, protecting sensitive data from malicious hackers or competitors is no easy task, but it is vital. So if you want a secured monitoring system that covers every aspect of your organization's data, we have the solution – Monitask.
Monitask employee software is a secured solution for monitoring remote teams. This tool can ensure your customer's and employees' confidential details alongside your organization's most sensitive information are safe. Also, this monitoring software allows you to track how employees spend their working hours and improve time management. 
Many industry experts recommend Monitask for monitoring remote teams because of the extra layer of security it offers to its users. 
Wrapping Up
It helps to be transparent about your monitoring policies with your remote team. That way, you build mutual trust and respect between you and your employees. More importantly, you have to seek their consent and reveal why you monitor their actions at work. Tell them exactly why it is safe to use employee monitoring software and how it can boost their productivity and secure the team's data. 
Lastly, we recommend you use Monitask to ensure a secured employee monitoring of your company. Sign up here now to secure your employees' data and get the best out of them.
Try Monitask
Track employee productivity and simplify work with them
120