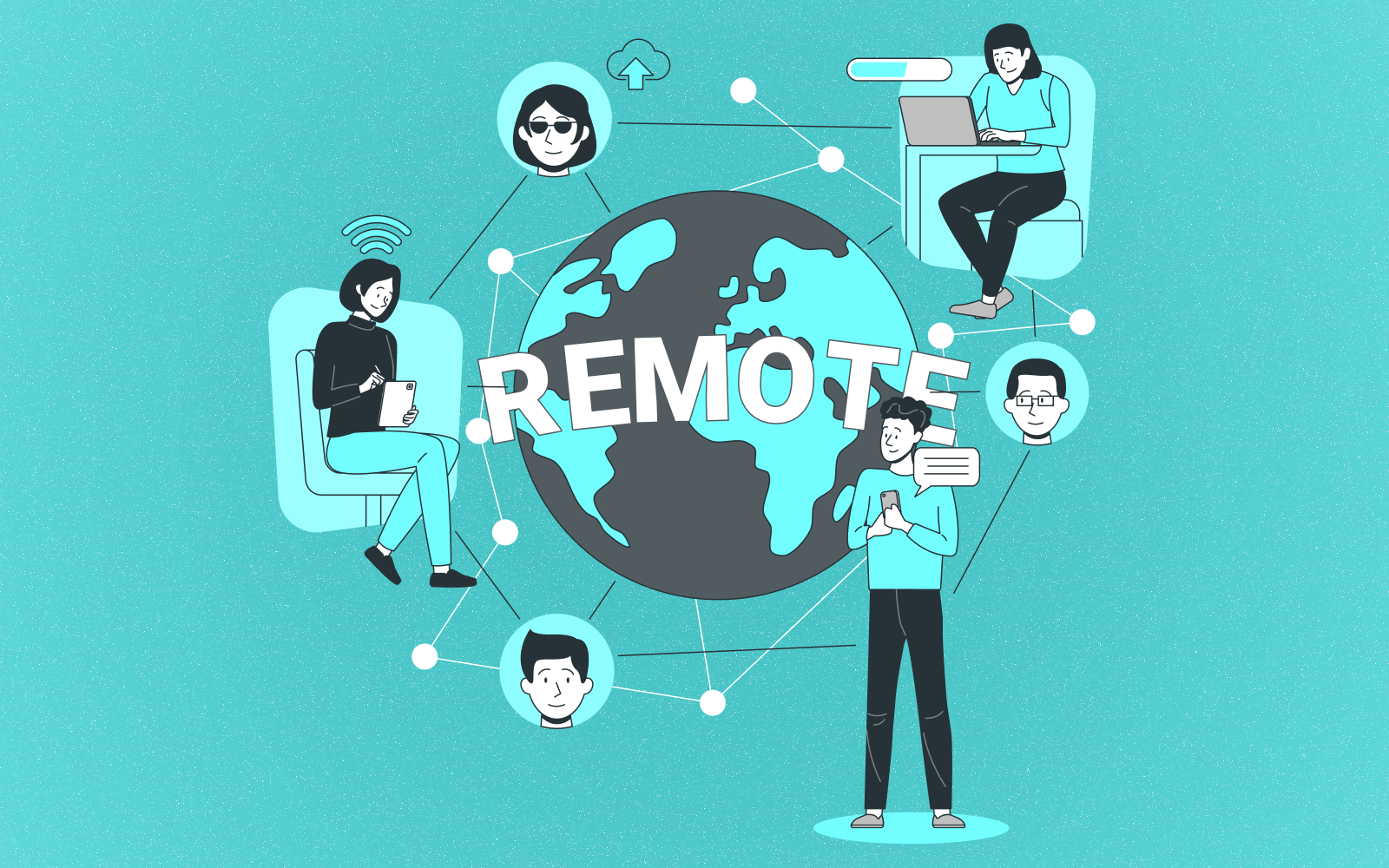 9 Reasons a Remote Workforce May be the Golden Ticket for Startups
A lot of companies regardless of their size, rely on the remote workforce in order to complete their projects. Remote workers can be either people you engage every now and then, which is considered outsourcing or they can be simply a person that works for you from their home full-time. Thanks to all kinds of new software and tech, you can easily communicate and oversee your remote staff, which means the location is no longer a problem.
Much like with everything, there are pros and cons to this arrangement. The person who works remotely might not feel like a true team member, and it takes a bit more time to communicate all of the ideas when one is not present in person. However, there are many perks to this arrangement, and we will explore them throughout the article.
You can find more proficient people
One of the perks of relying on remote workers is that you are not limited to the pool of potential candidates in the near vicinity. You can use social networks like LinkedIn or freelancer platforms like UpWork to find competent individuals to work with, either part-time or long-term.
It is important though to go through their portfolio, see how they have been rated so far, and to ascertain in which time zone they live in order to find the perfect time for communication.
It is a budget-friendly solution
Another advantage of hiring a remote workforce is that you can find people who are just as competent as the candidates in your town or country but at a lower price. Moreover, you don't need to pay additional taxes for remote workers but bear in mind that they are not bound by any sort of contract, so there is a certain lack of reliability in this arrangement.
So, you should see to it that the worker is compensated adequately so that you to count on him or her at all times.
It makes it possible to meet tight deadlines
In some instances, you will deviate from your original plan of from the borders of your project scope. In these cases, it is often possible to keep up with the designated deadlines, and you have to make up for the lost time. In order to deliver the project on time, companies usually rely on outsourcing to other remote companies.
If you have remote workers, you should also know that these people can be well-connected and that they have peers who can rise up to the task, so if you are running on a tight schedule, ask your remote workers if they know someone who can step in.
It can be a better option than hiring new staff
Remote workers do not necessarily need to work full-time, they can be approached occasionally, in order to pick up the pace, or when you need something done that none of your employees knows how to do.
So, instead of hiring new people who are only required for specific tasks that are not commonly required at your workplace, it is always better to have a remote worker, who steps in only when there is a demand for his or her talent.
Remote workers are more productive
Remote workers are more productive for a couple of reasons. First, they might not even have to wake up too early, because they are in a different time zone. Second, they don't need to spend extra time preparing in order to arrive on time at the office.
Third, they work from the comfort of their chair and their room, where they can drink, smoke, and eat whenever they want. These things make the atmosphere more relaxed and give the entire job more flexibility, so remote employees are more productive because of these factors.
There is no need to expand your workplace
Since you have people who are never present at the office, your work space will be a lot less crowded. There is more fresh air to go around, you do not need to buy office supplies as often, and most importantly, there is no need to expand your working space, or to move into a larger office. This allows you to save more money and invest in better equipment.
It is an environmentally-friendly solution
It may not have an impact on your budget or on the productivity in your office, but it still benefits the environment. With fewer workers coming to the office and driving, and with fewer machines or devices operating in the office, you reduce your carbon footprint. In other words, remote workers are an environmentally-friendly option for the company.
It is a safer option for business owners
Data theft, or equipment theft, are still present in everyday life; after all, it is the reason why employee monitoring equipment is a must in the office. However, it is far safer for you to have a remote worker than to monitor your other staff constantly. Moreover, you can still use apps or tools to monitor remote workers just to ensure they are not slacking off, since these tools send you screenshots of what they are doing at regular time intervals.
Remote workers are less stressed out
An office is a place where you need to keep things professional, but it is definitely not your comfort zone. So, it is only reasonable that people are more stressed out at the office. They must watch out not to click on their social networks, they must wait for lunch and smoke breaks etc. All things considered, remote workers are happier with their working conditions.
These were some of the major perks of having remote workers, so if you are having second thoughts about this arrangement, do not hesitate; it is a great overall solution.
Try Monitask
Track employee productivity and simplify work with them
1473