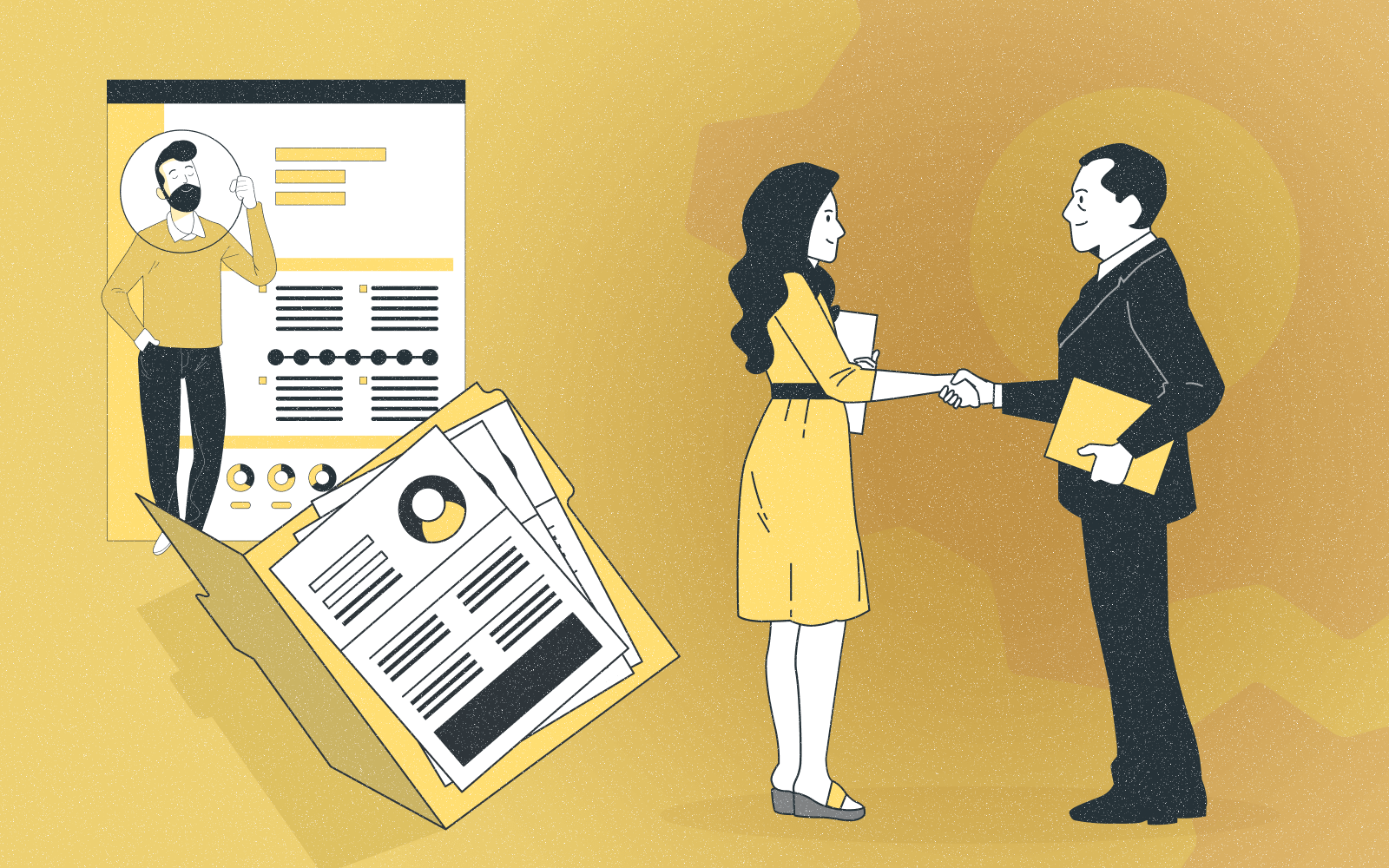 Hiring Process for a Diverse Workplace
A diverse and inclusive workplace is a reflection of the world we live in. To be competitive in today's market, it is essential to have a workforce that mirrors the demographics of your customers, as well as to offer a comfortable place for your staff.
If you're looking to increase diversity within your company, then you need to improve your recruitment strategy. In this blog post, we will discuss five tips for attracting more diverse candidates when recruiting and hiring!
Finding and hiring the best talent out there can be a Herculean task. A Glassdoor survey revealed that 76% of employers consider attracting quality candidates to be their biggest challenge. On top of this, recruiters state there is a shortage of talent and that filling entry-level positions is harder than ever!
As the market continues to shrink, recruiters are struggling to find qualified talent, and hiring top performers feels close to mythical. While recruitment may be an overwhelming process with no easy solution, businesses need to take proper steps to effectively source, attract, and hire the best employees in the industry.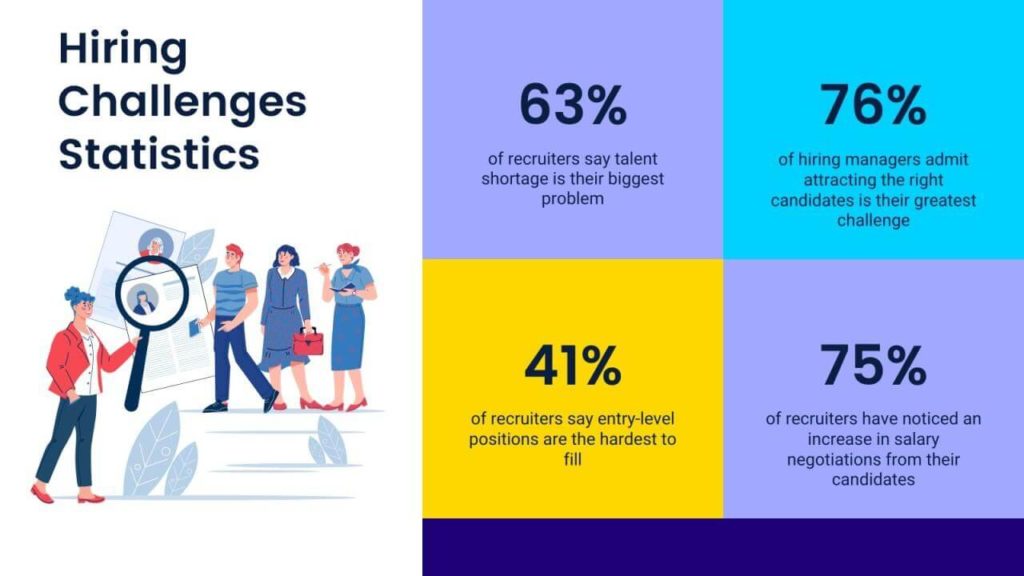 Recruitment is only a small portion of the entire hiring process, however, it's the first step to the success of acquiring top talent and creating workplace diversity.
It involves finding, assessing, and attracting capable candidates through various recruitment strategies including online job postings, advertisement campaigns, employee referrals, career fairs, and recruitment agencies.
The recruitment team is responsible for:
Identifying qualified job seekers that align with the culture and values of the business. This could include researching current trends in recruitment strategies.
Thoroughly evaluate resumes and application materials, conducting interviews to shortlist candidates.
Making an offer to the most suitable candidates, and negotiating the compensation packages.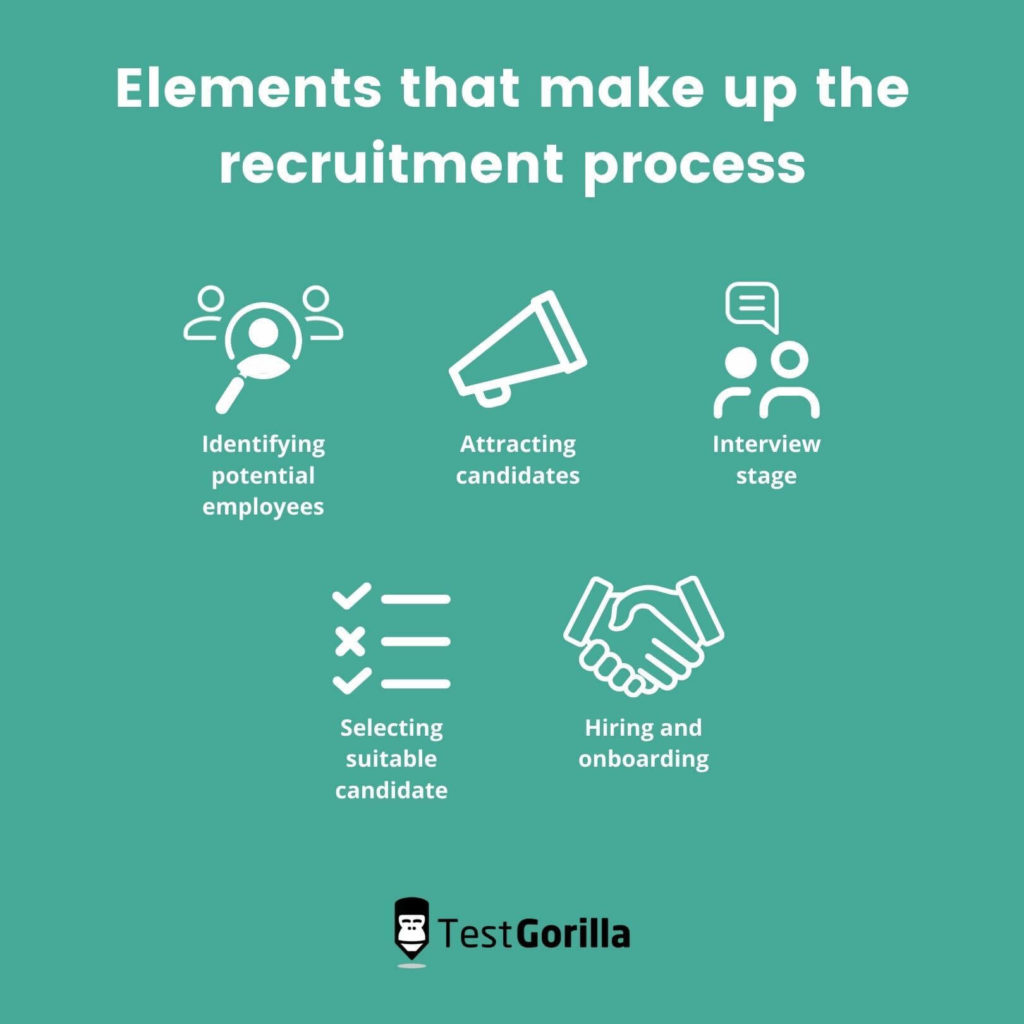 Let's review the recruitment process in detail:
The recruitment process consists of multiple stages such as recruitment research, job postings and advertisements, source selection, interview process, background checks, and recruiting analytics.
Recruitment Research in the Hiring Strategy
By conducting recruitment research, employers can identify the best sources to find potential candidates and precisely match skill sets and job requirements.
Employers define recruitment strategy by identifying the right sources and mapping skill sets to job requirements
This allows them to create an effective recruitment strategy in order to maximize the chances of finding a suitable employee who meets both their practical and technical needs. As recruitment research takes time, effort, and accuracy, companies should always do their due diligence in ensuring that the recruitment process is conducted thoroughly.
Job Posting and Advertisement in the Process of Hiring Top Talent
Connecting potential applicants with the necessary skills for open positions is an essential part of recruitment. To maximize recruitment's reach and effectiveness, job postings and advertisements should be taken advantage of and used on numerous avenues like online job portals and social networks.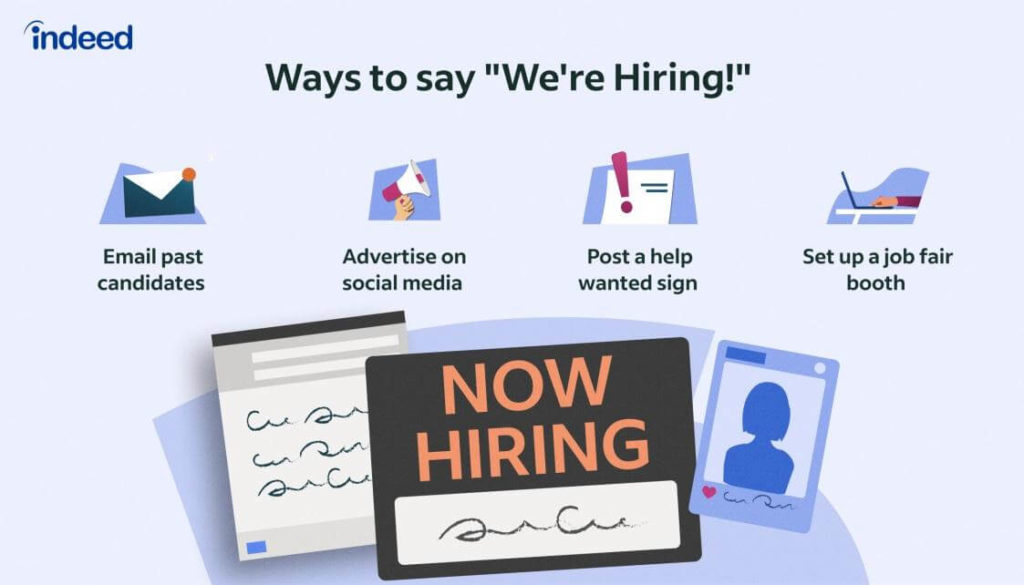 Leveraging multiple platforms like online job portals and social networks can help employers expand their recruitment scope and uncover potential hires who may have not been reached through traditional recruitment methods. A thorough evaluation process involving source selection ensures that only qualified candidates are shortlisted for interview.
Interview Stage
Recruitment efforts are bolstered by the use of the interview stage, which allows a comprehensive insight into potential candidates and further verifies their suitability through detailed background checks. In this way, recruitment teams can ensure that only the most reliable talent is employed with reduced risk.
To support recruitment initiatives, recruitment analytics is leveraged within the recruitment cycle to provide timely views into recruitment progress and provide any needed amendments or corrective action as needed for optimal outcomes.
Selecting the Suitable Candidate
After conducting interviews and comparing criteria, it is essential for organizations to carefully analyze the applications and decide who best fits the role. The decision must be made wisely, taking into account the overall skill set of each applicant and how each aligns with the desired criteria for the position.
With recruitment often involving a considerable investment of money and resources, it is important to find someone who can present themselves well as they represent your company and brand. Ultimately, you want to make sure that you have chosen someone who shares your values and understands what is expected of them in their post.
Hiring and Onboarding
Once a candidate has been selected, Hiring helps employers to formalize their employment relationship with the new hire by completing documentation such as a job offer letter, and setting the payment information. During this time all documents relevant to the recruitment of a new employee will be prepared and finalized, such as contracts, benefits paperwork, and employee policies.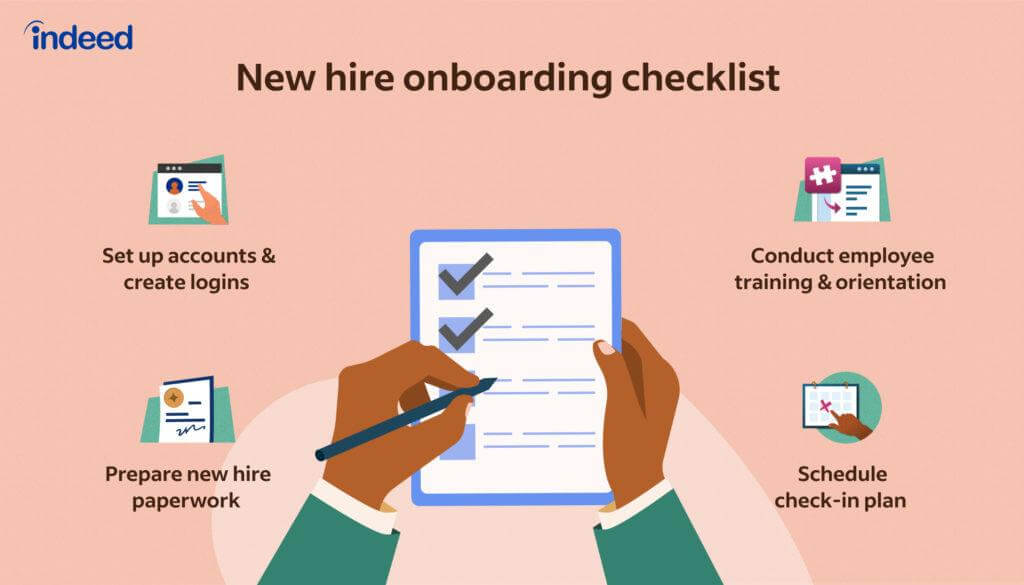 Onboarding is then used to ensure that new joiners integrate well into the team, providing them with the necessary information about workplace norms and expectations. For recruitment to be successful, employers must ensure that both Hiring and Onboarding are as effective as possible so that new joiners feel supported in transitioning into a new workplace.
Overall, this is what the recruitment process looks like. However, all companies have their own strategy. In our case, we are discussing one of the top strategies of our time: recruiting and hiring for a diverse workforce.
Get more out of your employees
Get the best employee engagement content every week via mailing list
Benefits of a Diverse and Inclusive Workforce
Creating a diverse and inclusive workplace means more than just recruitment and hiring people from different backgrounds. It unlocks an array of benefits, leading to better decision-making, enriched job satisfaction, and larger returns on investment.
By embracing diversity, employers can:
Create meaningful connections: By connecting with people from various backgrounds, employers may discover greater possibilities, develop improved problem-solving capabilities, and complex strategies, strengthening customer relations in the long run.
Better financial income: Companies with higher levels of gender diversity tend to generate greater financial returns, with the top quartile performing 15% above their respective national industry medians.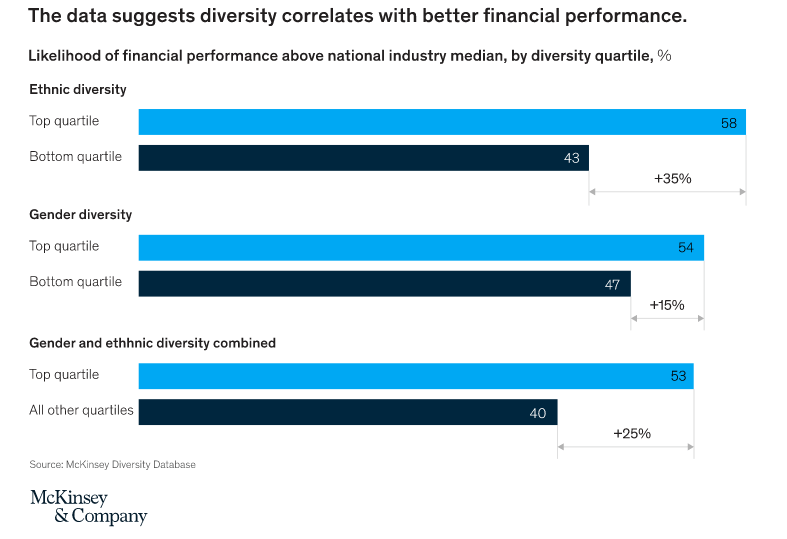 Cultivates creativity through team collaboration: Bringing together talented individuals from diverse backgrounds, recruitment strategies based around team collaboration help to create an atmosphere of increased cross-pollination between disciplines, inspiring innovative ideas and creative approaches.
Improves staff retention rates: By building a work environment rich with different backgrounds, skills, and perspectives, organizations can effectively boost morale and create a positive atmosphere of mutual respect, therefore increasing job satisfaction.
Sets a higher standard for recruitment strategies: A more diverse workplace is not only more reflective of the world we live in, but it also brings a greater variety of perspectives and skills to the table. This can lead to more innovative solutions and a more well-rounded understanding of complex issues.
Diverse and Inclusive: 5 Tips for Improving Your Recruitment and Hiring Strategy
Companies try to attract people of different backgrounds and experiences when they are hiring. This is called workplace diversity. To hire a diverse workforce, companies need to make sure their recruitment process has the standards for it.
According to Forbes, "diversity in the workplace means employing people of different ages, genders, ethnicities, sexual orientations, cultural backgrounds, and education levels."
We could say that in an inclusive and diverse workplace, everyone matters! To ensure workplace diversity is achieved during the recruitment and hiring process it is important to target specific groups of people with different backgrounds and experiences, have a "no-bias" policy when reviewing applications, and make sure your company culture is welcoming and inclusive.
Let's dive into the topic in-depth!
Non Discrimination Policy
How can you ensure your company promotes and leverages diversity if you don't have standards in place?
Establishing a sound recruitment process that ensures all applicants are considered solely on their qualifications and not influenced by any prejudices or biases, is of the utmost importance for any successful organization.
A "Non Discrimination" policy should be at the forefront of recruitment processes to ensure that recruitment decisions are made in line with ethical recruitment standards and practices.
Non discrimination policy example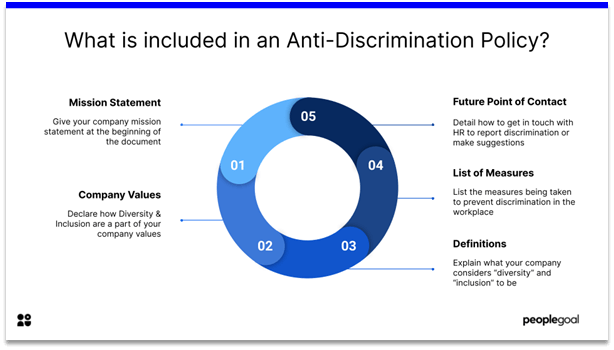 Fortunately, there are now many organizations that are committed to promoting an anti-bias recruitment policy, both within their own organization and throughout entire industries.
Not only does this make recruitment a smoother and more efficient process for organizations, but it also provides individuals looking for employment opportunities with a better chance of being employed based solely on their experience, skills, and qualifications.
Create Attend an Outreach Program
Sometimes, companies think employees should come to them. But, does the honey go after the bee? We think not! Companies should be going after the kind of diverse and talented workforce they need to succeed.
To boost the recruitment of diverse talent, creating or attending an outreach program can be a great way to build relationships and make connections with applicants in underrepresented communities.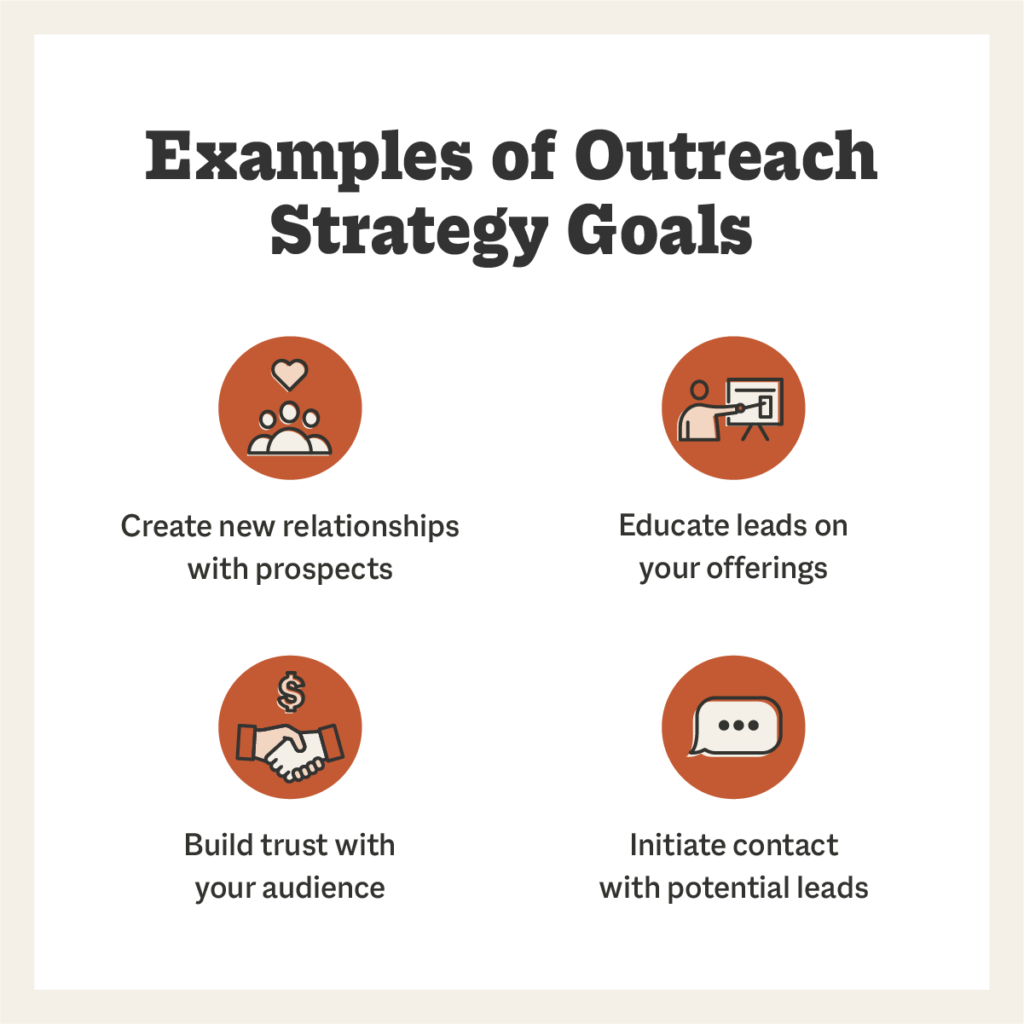 Outreach events could include attending college campuses, workplace diversity organizations, and targeted networking events. As well, your company can provide mentorship and internship opportunities to make talent feel valued and give them the exposure they need.
With this in mind, these initiatives will create an inclusive environment where different perspectives are accepted and encouraged – ultimately helping companies to reach their recruitment goals.
Promote Workplace Diversity in your Job Postings
Creating a recruitment process and job posting that is designed to attract a diverse range of applicants is essential for any business looking to grow and achieve success. Diversifying job postings should be an intentional effort, beginning with careful consideration of the words used when describing job roles.
Make sure that your recruitment efforts are actively promoting an inclusive workplace by including words in your job description that reflect this sentiment.
Workplace diversity in job posting example
"At [Your Company Name], recruitment and hiring are conducted in a way to recognize respect, celebrate, and encourage diversity. We are committed to fostering an inclusive workplace atmosphere where all individuals have equal access to opportunities and resources.
This commitment is reflected in all of our job postings, which aim to encourage a broad variety of candidates with varying backgrounds and perspectives. Furthermore, our recruitment process is planned so that job postings are also accessible to people with disabilities. Our recruitment team invests time and effort into crafting posts that not only draw attention to our mission but also make sure everyone feels accepted regardless of their background."
Encourage Referrals from Existing Staff
Recruiting and hiring from a diverse pool of potential applicants is something that many companies strive for, however, it may be difficult for underrepresented groups to recognize job opportunities that are available.
Using an employee referral program can encourage current staff members to identify and reach out to individuals with similar backgrounds, work experiences, and qualifications. This not only provides the individuals with direct contact in the recruitment process but creates an organic recruitment system that is tailored specifically to each demographic.
Referrals from existing employees create an avenue that allows organizations to better reach out to underrepresented groups and further diversify their recruitment processes.
Build a Diverse Recruitment Team
Last but not least! You need to make sure your recruitment team also complies with your diversity and inclusive standards.
Building a diverse recruitment team requires thoughtfully crafting the hiring process. You need to ensure that your recruitment efforts acknowledge differences in culture, identity, and experience, and provide an equitable recruitment process for all.
Investing time and effort to assemble an inclusive team can make all the difference when it comes to successful recruitment
Having a recruitment team that understands these differences can better target underrepresented groups, create an inclusive community and actively champion diversity in recruitment.
A recruitment team with competent individuals from different backgrounds is paramount to the successful recruitment and hiring of a diverse variety of candidates.
Takeaway
While some organizations view diversity recruiting as a necessary checkbox, others know that it is critical to the success of their business. Having a diverse recruitment strategy is important for many reasons. Not only does it ensure that everyone has an equal opportunity to apply for your open positions, but it also allows you to tap into different markets and create a well-rounded team.
By understanding and utilizing different diversity recruitment techniques, you can create a workforce that not only looks like the world around you but which also brings with it a wealth of different perspectives and skills. What strategies will you use to ensure your team reflects the society in which it operates? Follow our blog post archive for more insightful bits of advice!
-The Monitask Team
Try Monitask
Track employee productivity and simplify work with them
3