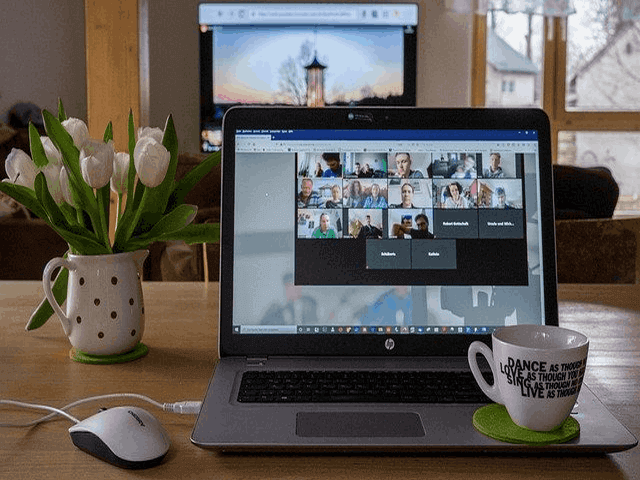 Actionable Tips For Hiring Remote Developers
Hiring remote developers is not only an energy-draining task, but it's also time-consuming. And, this process can cost you and your company time and money when it's not executed correctly. This article provides actionable tips for hiring remote developers and all other relevant details you should know.

Here are a few tips to put into consideration before hiring remote developers:
Credibility and Professionalism. 
Ensure you check out the credibility and professionalism level of your prospective remote software developers before hiring them. You can do this by:
Checking out their reviews on a freelance website if they are freelancers;

Going through their work portfolio;

Asking for recommendations;

Interviewing with each shortlisted candidate and asking about their work experience.
Soft skills and Communication.
A developer should have excellent soft skills and should be able to communicate his ideas and thoughts to other members of his remote team. Moreover, smooth communication is essential for the successful management of your remote development team. So ensure you communicate with your potential remote developers and conduct an interview with them. That way, you will ensure they:
Have a good level of English

Listen to your needs

Answer all your questions on their experience

Adhere strictly to instructions
Technical and Engineering Expertise
Another valuable tip you shouldn't ignore when hiring remote developers is conducting a technical interview. Doing this helps you hire a remote developer with technical expertise and one who offers high-quality code to your business in the end. However, if you are not an expert software developer, call a trusted software developer specialist who can confirm your candidate's technical skills. 
Contracts and NDA.
Data leakage and theft of intellectual property is one significant risk associated with working with remote freelancers. Hence, ensure your remote team members sign an NDA or a confidentiality agreement before working with them. Avoid giving your company's sensitive data to a developer if they refuse to sign an NDA. Furthermore, the NDA should protect your data and intellectual property. Everything that a developer produces for you must, by law, be your own. Therefore, draw up a valid contract and ensure it protects your business interests.

What Is the Process for Hiring Remote Developers?
For effective remote management of your company's development team, it's best to recruit remote developers through an online recruitment agency. The process for doing this is stated below:
Describe Your Needs:

You share your job description requirements, your company's needs, and the proposed team structure. The online recruitment agency searches the local database and manually selects remote developers to suit your needs.

Interview and Hire Remote Developers:

After receiving a list of selected candidates, review their resumes and conduct a direct interview with each of them. The recruitment agency arranges as many interviews as possible to make sure you hire those remote developers who are right for you.

Start Working:

Once you have decided on hiring, the recruitment agency takes care of the employee's record, payroll, taxes, vacation, sick leave, and other administrative matters. Thus you have enough time to focus on other crucial business areas and manage your team without distraction.

Get Ongoing Support: 

To help you set up a remote development team and develop open and productive relationships with them, the recruitment agency offers a dedicated HR/customer manager who is always in contact with you and the team and is ready to address any communication loopholes actively.
What Are The Primary Obstacles of Hiring Remote Developers?
Mentioned below are some common obstacles employers face when hiring remote developers: 
Managing job posts, shortlists, and interviews across multiple job boards and talent marketplaces;
Handling job postings, shortlists, and interviews across various talent marketplace and job boards;
Putting in place a screening process to identify and verify qualified remote developers;
Navigating the legal distinction between full-time or part-time workers and the use of a contractor or an agency.

What Factors to Consider while Hiring Freelance Developers?
Here are a few essential factors to take into consideration before you hire a freelance developer:
Time Zone Difference
It would be a challenge to discuss the development process if your hours don't fit– it's midnight for you while your employee is at work. Texting could be an option here, but it's time-consuming. Besides, misunderstandings can arise from texts sometimes, and if you need quick decisions or quick fixes, it's a complete flop. Fortunately, a reliable productivity monitoring tool like Monitask allows various businesses to monitor their employees from anywhere globally.
Language and Cultural Barriers
Languages and cultural values could cause a communication gap in your organization. So ensure to choose a developer whose organizational culture is similar to yours. Conduct a video interview with the candidate to check their English proficiency. Additionally, ask them how they would react in this or that situation.
Education Rate
The citizens' level of education in a country can be criteria to judge the quality of the services offered. Find out the literacy rate, number of educational institutions, and people with higher degrees.
Safety and Data Insurance
Ensure to find out the security policies, procedures, and technology guarantees that companies use in the countries you intend to outsource. Browse the internet for any cases of data breaches.
Should You Hire a Freelancer or Full-Time Remote Developer?
Hiring a freelancer or full-time remote developer boils down to your business needs and personal preference. If you are looking for someone to handle your company's software development in the short term, then a freelance developer is the best bet. However, if you're looking for a developer to partner with on a long-term project, then hire a full-time remote developer.

How to Screen and Interview Remote Developers
Remote interviews are cost-effective, convenient, and easier to plan, and it gives many candidates. Utilize a project management tool to screen initial candidates to save valuable time for your team members.
Tips for Screening Remote Developers:
Review their CVs or portfolios to know whether their skills and experience match your job requirements

Video call the candidates to get to know them a little better and to confirm the position is appropriate for what they are looking for.

Give the shortlisted candidates a task to assess their remote work and communication skills.

Finally, interview them and ask relevant questions, which helps you to know your candidates much better.
Tips For interviewing Remote Developers
Put into consideration the location and time zone of your shortlisted candidates when scheduling the interview;

Utilize video conferencing tools to help get a picture of how the developer handles themselves during remote meetings;

Ensure you interview in a clutter-free and quiet location;

Listen to your candidates attentively and maintain eye contact to better connect with them;

Wait a while after the candidate completes his answer to account for any delay resulting from slow internet speeds. That way, you won't cut them if they still have more details to offer.
Wrapping up
The few tips mentioned above in this post will help you find the process of hiring remote developers for your organization less challenging. Furthermore, you can get the best out of your remote development team by subscribing to Monitask employee monitoring software. This tool will allow you to remotely monitor your software developer's activity on their work computers. 
Sign up here today to monitor your remote software developers' performance and help them stay on track!
Try Monitask
Track employee productivity and simplify work with them
76