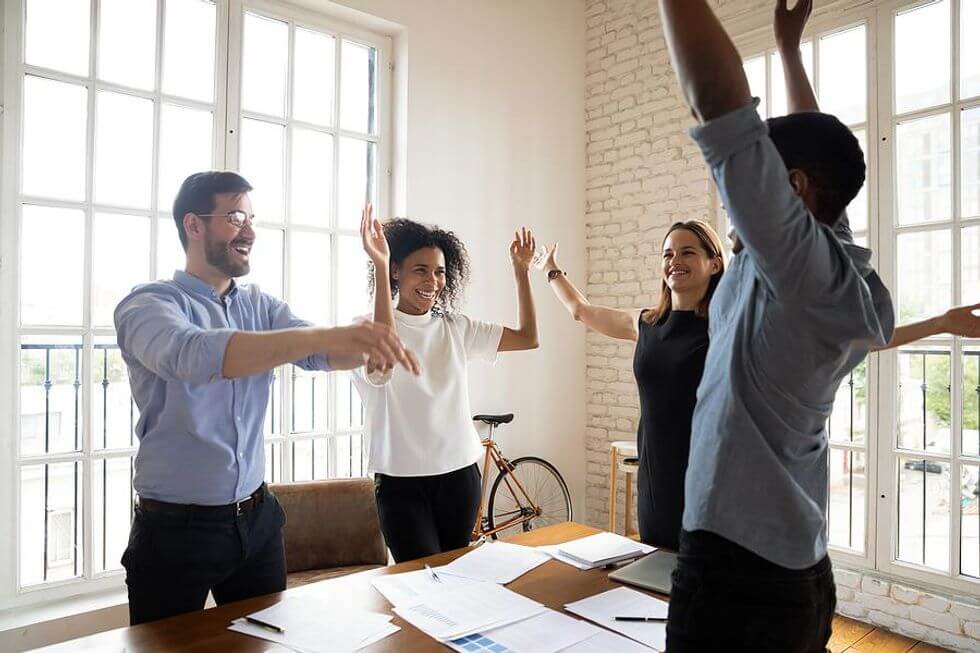 How To Be More Proactive At Work
It's best to be proactive than to react to challenging situations at your workplace. Although proactivity may not eliminate all problems, it can help you solve them more efficiently and better manage your organization's reputation. This post will show you how to be proactive at work. Follow along now!

What Does It Mean To Be Proactive?
According to the Merriam-Webster English Dictionary, being proactive means "acting in anticipation of future problems, needs, or changes."
A proactive employee is a person who anticipates future issues and always strives to make things happen with a specific goal in mind. Unlike a reactive employee who worries or reacts to situations they have little or no control over, a proactive employee would focus on what they can control. Reactive people prefer to wait for things to happen before responding. However, the "wait and see" approach is not in the DNA of proactive people. Instead, they suggest ideas, ask questions and even comment on things that fall outside their daily duties.

Get more out of your employees
Get the best employee engagement content every week via mailing list
Can You Be Proactive In Your Work?
Yes, you can be proactive at work by focusing on things you can control, anticipating potential issues, planning, and proffering solutions. Mentioned below are some tips to help you become more proactive at work:
Don't wait for feedback before you take the initiative. It shows your desire to learn and improve your skills;

Make sure you participate actively in meetings; Come up with suggestions, brainstorm, share your thoughts and help other team members;

Ensure to provide your boss, team, and customers with regular updates;

Always ask questions if you have anything that sounds unclear. This will help you do your job better and also boosts your proactivity Level;

Ensure you manage your time correctly to enhance your proactivity. We recommend you use

Monitask Software

to improve time management for proactive workers.

How To Be Proactive While Working Remotely
Being proactive is a vital part of remote work success. Below are six tips to help you be proactive while working remotely:
Go for regular training and cultivate your skills relevant to your remote work. Being a lifelong learner in everything you do will allow you to stay on top of your game and attain greater heights and success.

Obtain all the relevant information before you start what you are doing. The more information at your disposal, the better prepared you will be to make effective decisions. Besides, you can't call the shots if you are not well-informed about your remote job.

There's a saying that goes that you are who you surround yourself with. Hence, it is always a good idea to associate with proactive people. More so, observe how such proactive remote workers approach their job duties, their habits, and how they think. And in the long run, this will help you become more proactive!

Remember that not all people are successful in all environments. Proactive remote workers need to vary their approach to suit their job settings and ensure they are successful. For instance, if you fail at first, try again! But if you continue to fail, you may have to try something else.

Make things happen. You must not stay on the sidelines and wait to see what happens. Being proactive and taking personal initiative in the unknown will help you win more than you fail.

Focus more on the future. The car's rearview mirror is smaller than the windshield for a reason. This shows it is more essential to know what is coming. Focusing on past events and making predictions based on them is not only useful to some extent, but it can also limit your thinking to what you already know.

Does Being Proactive Always Allow You To Be Effective?
Yes, being proactive allows you to be effective in whatever you do and avoid wasting time. Besides, research shows successful people are proactive in their life endeavors. It is essential to mention that proactivity is just one of the things that can help you advance in your career. Time management and other additional efficiency methods will help you organize yourself and manage your own time, so you do not leave important decisions and projects for later.
Wrapping Up
Being proactive at work goes beyond expecting challenges in your workplace. Proactivity involves more planning and better execution of tasks without your boss requesting such action. In other words, proactivity is the ability to act, take responsibility, and make decisions to achieve a specific goal.
Finally, proactive employees should know how they spend their time and utilize it to predict and make plans for the future. That's why we recommend Monitask Employee Software. This tool is a regular planner or a time-tracking app to help your team members prepare and become
Try Monitask
Track employee productivity and simplify work with them
411