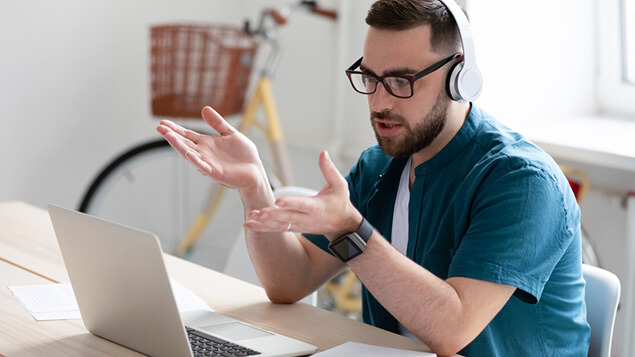 The Best Strategies for Maintaining Good and Strong Relations with Remote Developers
A successful team of developers calls for unity and efficient communication to deliver better work outcomes. Be it remote or in-house; a strong relationship is imperative to maintain a good organization.

Why you need strong relations with remote developers
Let's take the example of in-house developers. One can comprehend an employee's attitude by monitoring their behavioral pattern easily. However, that's the thing you cannot achieve from remote developers. 
With direct interaction, one can grasp an employee's area of focus, body language, voice tone, and numerous other factors instantly. Having said that, it might not be the case for remote employees. 
However, one can surely build strong relations despite working remotely. Today, we will discuss why you need strong relations with developers and how you can do so.

Building Relationships at Work: How to Trust and Be Trusted
Trust is the primary step to a remote development team. And to build the same, one should maintain four key elements. So, let's take a brief glimpse at these factors:
Consistency

: A remote team of developers should be consistent with their work. They should follow the protocols assigned to everyone in the team. With a consistent workflow, one might see an amusing work environment.

 
Reciprocity:

A team is called a team because there is no 'I' in it. Each of the team members should work together and be supportive of others. If one person is giving their 100%, others should do the same. 

Dependability:

With dependability in a team, you may be able to comprehend teamwork precisely. You will also get a clear idea of the accomplishments and performance of members. 

Congruence:

A

software development

team should be clear with what they do and say. In short, there should be peace and harmony in a work environment. By this step, it will be easier to maintain trust within the team.

Building strong relationships at work requires things like:
Team Relations:

A stronger team relationship with the mutual agreement can help deliver better

software projects

. Despite working remotely, one can also see prosocial behavior like collaboration and camaraderie. There will also be more loyalty and psychological value in their daily work.

 
Team Roles:

Each remote member should be familiar with their job roles. As a team, they should know what their deadlines, projects, and objectives are. In addition, the entire team should have access to similar tools and technologies.

 
Team Skills:

The team should have necessary skills like time management, problem-solving, critical thinking, communication, etc. They should also be more ears and collaborative with other members.

Leadership:

The team lead should have leadership skills to bring the best out of their team. Being a remote team, a leader should motivate, organize, and focus on preventing any delays for successful management. 

3 Actionable Strategies for Remote Management
Actionable strategies can surely help in efficient remote management. So let's take a look into the same.
Using Right Tools and Technologies
Having access to the right tools and technologies is just as important as any other thing. That's because these tools help in forming better communication within a team. 
Besides, most people know how to use email, cloud, and video-conferencing applications. Most people are already versed with these technologies. Hence, it will not be a tough call to adapt them for remote working. 
There are numerous renowned tools to include for remote working. From Zoom to Teams, you can opt for anything. They are helpful, efficient, and quick. 
Ensure their regularity
It's best to make an engagement policy concerning work-related communication and tools. With the fusion of tools and communication flow, your team might as per the standard working hours.
 That's because they will have the pressure to meet the deadlines as stated. However, do not be over-strict. You should also include a rule of not using the tools after working hours or during weekends. 
Communicate More Often
The last thing you would want your team to do is to feel left out. That's mainly in the case of new joiners. 
Many organizations are not prepared to work remotely. However, it's best to introduce regular check-ins and one-on-one interactions to ensure they are not left alone. 
They should know that the organization is ready to help if they face any issues. You should confirm whether the developers are aware of the working hours, roles, and timings.

Solutions to monitoring remote developers
It's pretty clear that employee monitoring is essential. However, it should be associated with transparency. An employee should not feel that they are being spied on.
Monitask is an outstanding application that allows employees to initiate a clock manually when starting their work. In doing so, this application will take random screenshots for online review. The employer can also customize the screenshot timings.
With this step, employers can get evidence that their team is working. Monitask is easy to use and holds helpful features too. Here are some features mentioned below: 
 

Time-Tracking

: Monitask is valuable software to track work timings. They have a user-friendly interface to control employees' time and project accurately.

 

Online Timesheets

: The application provides online timesheets for the ease of an employee. This makes monitoring an easy task.

 

Clock-in/Clock-out Board

: It has both Clock-in and Clock-out boards. With these features, you can note the working hours of the employee. It can also track late logins and early logouts.

 

Remote Employee Monitoring

: Monitask has relevant factors for employee monitoring. It can provide proof-of-work screenshots, website logging, productivity scores, and automatic time tracking.

 

Cross-Platform Availability:

The application is accessible on numerous platforms. To name a few, it includes Windows, Linux, macOS.

 

Application and Website Tracking:

It allows you to check the report of the application and website is used. Besides, it also shows how long it was running. 
Wrapping up
Just like working, remote employee management is equally necessary. Monitask is a helpful application to track employee productivity without making them feel observed. It's quick, efficient, and convenient to complete projects. Hopefully, you got a brief idea about managing remote developers in a hassle-free manner.
Try Monitask
Track employee productivity and simplify work with them
63