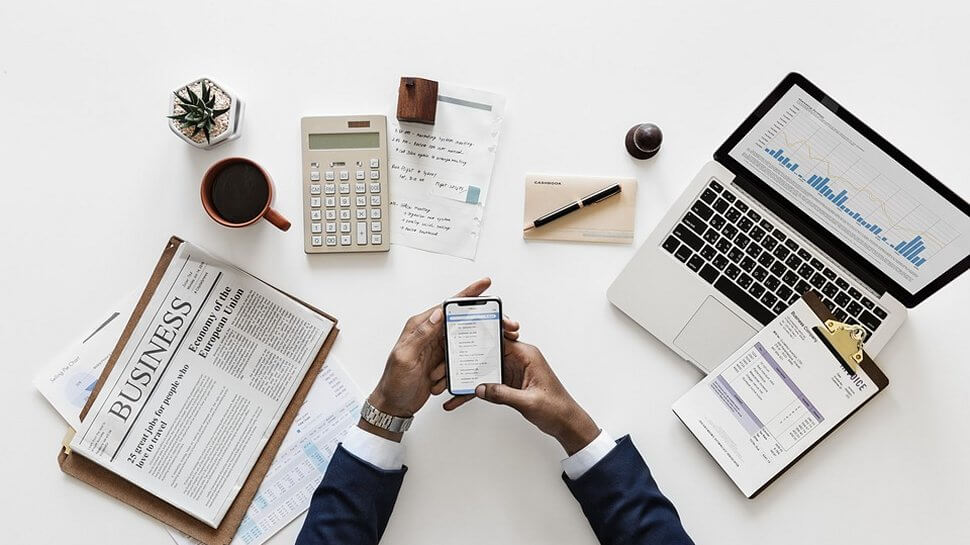 What are the Factors of Employee Productivity During a Project?
With low employee productivity, a team might lose morale or commitment towards a project. They might end up dissipating the project's importance, and then it might not succeed efficiently.
An employee's motivation towards work is the key factor for any project succession. That's why it is crucial to discern the factors that can impede the same.
If you are an employer who is facing low productivity, then this read can help you with it. That's because here we will talk about the critical factors of employee's productivity, things that hamper them, and its solution. Let's check out to know more.

Is it possible to calculate the productivity of an employee?
Yes, indeed. Employee productivity can be readily calculated with employee productivity tools. These tools or software are designed by experts to track and monitor employee performance. It also administers relevant features that keep the employees away from distractions or intrusions of any kind.
Factors affecting employee productivity
If an employee loses their work potency, they can end up hampering the entire project. Thus, it's essential to know the external factors that affect the same. Here we have mentioned some of them for you below.
Interest in the project
An employee's productivity gets affected extensively when the project is not of their interest. A company culture calls for equal opportunity. Let's say if an employee is assuming that you will let them lead a large project. 
However, you end up rendering them some random or standard project that does not justify their hard work. In this scenario, their motivation and confidence can decrease. They might start doubting themselves and end up contributing less to the project. 
Speaking of which, you should assign projects as per the capability and skill of an employee. It's always recommended to stay unbiased in a work environment. Your company policies should mirror their job satisfaction. 

The opportunity to express oneself in the project

 
Many times an employee does not get the opportunity to express themselves in a project. In simple terms, they get a role, but that does not justify their skills. 
In such cases, they might lose the motivation to be a part of the project. They might also end up believing that they are less valued. 
For such instances, it's best to speak with the employee and discern their strategy. Besides, you should also give them the exposure to express themselves in the project. 
The complexity of the tasks and project

 
In addition to that, there can be situations where the project requirement surpasses the capability of the employee. Say you have a project that demands an individual to write a blog. However, along with writing, you gave them other duties like blog editing and proofreading without any prior training. 
With so many new tasks, it could become complex for them to understand and manage all at once. Regardless of how able or skilled they are, it's likely to affect their productivity. As a result, the project might collide remarkably. 
Thus, you should assign tasks as per the potential and strength of an employee. For any new addition, it's best to tutor them beforehand for the same.
Fatigue

 
As per a study by EHS today, 9% of workers complained of losing work productivity due to fatigue. The study also stated that a fatigued employee couldn't concentrate enough and took way more time to meet the deadlines. 
Besides this, fatigue is also known to affect the mental and physical health of a worker. It also influences the other employees of the workforce. The condition can affect their decision-making skills and render slower reactions to a circumstance. 
Employees are likely to feel fatigued if they have not got enough sleep. A night of sound sleep for at least 8 hours is mandated for an individual to stay active the entire day. 

Personal problems and worries

 
An employee might also feel unproductive if they have faced any personal issues lately. Anything from family to financial situations can hamper the performance of an employee. 
They might end up making notable errors or lose concentration with time. Besides, they might end up creating work-related conflicts too. 
Speaking of which, as an employer, you should sense their behavior and talk to them. You should be compassionate and all ears to their problems. 
It's also important to be less judgmental and retain any assumptions. It would help if you then offered reasonable assistance in the form of leave or few days off. 
Tool for monitoring the productivity of employees

 
It's also recommended to use a monitoring tool to comprehend the productivity of an employee. That's because sometimes individuals lose productivity due to carelessness or inattention. 
In such a case, tools like Monitask can be a helpful approach for disengaged employees. Monitask is enclosed with valuable features for better productivity tracking. 
It can identify the reason why an employee is squandering their performance and reduce the malware risks too. Let's take a glimpse at some of its features. 
Time tracking software:

It is secured with time tracking software that ensures your employee is not wasting time on unnecessary tasks. 

Check-in Check-out board:

With this feature, you can keep track of their log-in and log-out timings. 

Computers Monitoring:

The tools help you to monitor an employee's system precisely. If your employee has been scrolling through social media feeds, this feature ought to find it. 

Employee Screenshots:

It takes random screenshots to get a fair idea regarding the daily operations. However, delicate contents can be blurred on the screenshot.

 
Wrapping Up
So these were some of the factors that generate productive employees in a project. Being a relevant entity, you should input traditional approaches to render quality outcomes. 
Besides, tools like Monitask can be a cherry on the cake. With all these factors, you can revive the motivation and energy in the employee efficiently.
Try Monitask
Track employee productivity and simplify work with them
117