Why a Time-Tracker is a Great Tool for Software Development Agencies
Did you know time tracking can do wonders for your software development agency? Let's comprehend its significance in detail for more information.
Every organization wants its development with the preceding time, and software agencies are no exception. From meeting daily deadlines to getting new opportunities, owners believe that it's essential to ace every step for succession in this competitive industry.
Nevertheless, did you know that a small employee productivity software like a time tracking tool can be the solution for your organization's prosperity? These technological creations have a lot to do besides tracking in and out timings.
You would be amazed to know that they can be your organization's go-to choice, starting from invoice to employee productivity. So let's learn some ways by which it can benefit software development agencies.
A simple solution for productivity
Time tracker tools are great technologies for enhancing the productivity of software development agencies. These fantastic tools are not confined to recording log-in/log-out times solely. In fact, it can be deliberately utilized for employee monitoring and to boost their work efficiency.
These tools are helpful semantics that is efficient for making estimates and getting a fair analysis of the time taken on a particular project. It also helps the employee to be on track with their targets and complete them before the deadline.

Visual overview of agency performance
Various software organizations use time tracking tools like Monitask extensively to get a visual overview of their performance. They are utilized to compute the accomplishments and status of their daily tasks and projects. In case of any fallback, employees can work on their skills to make use of every second.
Likewise, these tools render insight into where their project stands and how much time it needs for completion. It also provides a detailed overview of how they are handling multiple projects side-wise.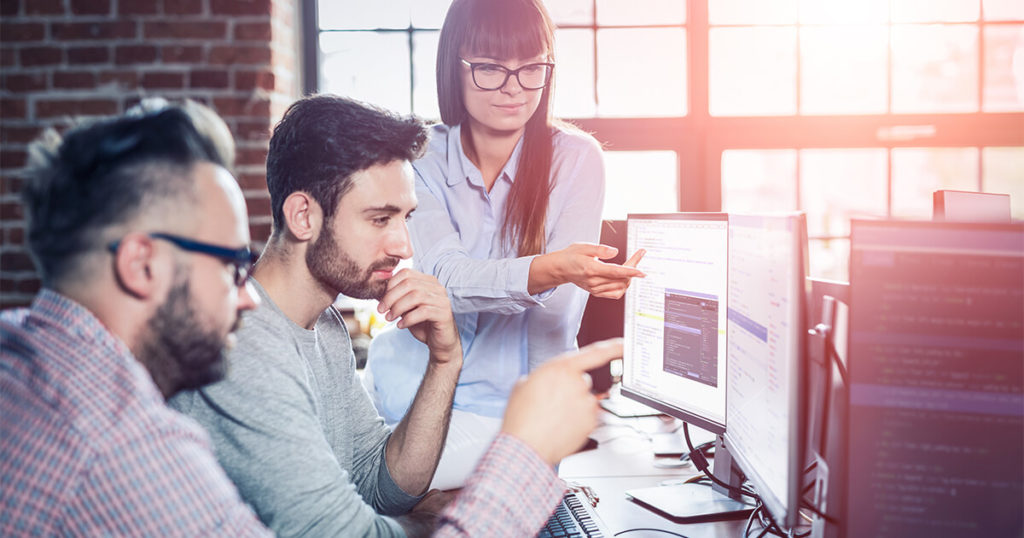 Keep track of deadlines and progress

.
It's essential to know how an organization progresses in terms of meeting deadlines and completing targets. If these criteria are kept on a thorough track, an organization moves forward to take on more projects. In such scenarios, time tracking tools like
Monitask can help by keeping a record of deadlines. As employees will be checked for their productivity, owners would know how rapid they are with the project execution. These factors will directly influence the organization's succession in the industry.
It helps you to stay focused
Tools that involve time tracking features keep employees focused on their respective tasks. That's because when you keep account of a team's working hours, employees do not waste their time on unnecessary things.

Numerous organizations have employees who waste their significant time on social media scrolling. Not only does it affect their productivity and work, but it also breaks the concentration midway. Therefore, such employees should be constricted to thorough tracking and monitoring.

In fact, time tracking tools like Monitask have features to monitor the employees for time theft and late task deliveries. Anything foul is instantly caught by the tool for further investigation.

With time tracking software, employees will have such factors in the back of their minds. Hence, they are likely to stay more concentrated with their targets.
Project budget always under control
Time tracking software is quite beneficial for rendering time and price quotes to the client. In addition, their role in making effortless invoices is not to be neglected. These relevant factors contribute to keeping the budgets in check and reduce any excessive spending.
Employee monitoring software like Monitask is an efficient timesheet application with an easy user interface. These are useful for keeping records of billable hours accurately. And of course, when these criteria are in check, there can be no scenario of incorrect final billing.

Convenient management of teams and project resources
A well-managed time results in a strong team with properly assigned roles. Time tracking tools like Monitask are confined to online timesheets, clock-in/clock-out boards, computer and remote employee monitoring, remote time tracking, and many more features. Each of these factors plays a significant role in keeping the team adequately regulated.
Additionally, it helps to keep the project resources in check for its proper operation. The tools ease the workload/duties, project implementation, and work efficiency. Overall it's a suitable way to control and cope with any industry, including software development agencies.
Wrapping Up
So these were some means by which time tracker tools can be of greater significance in software development agencies. Besides keeping thorough track of projects and their deadlines, this software helps in the development of an employee too.
It maintains adequate regulations in an agency while steadily expanding the roots of the companies. For such gradual evolution, Monitask is the go-to time tracking tool. Not only does it keep thorough track of official tasks but also monitors an employee's contribution to the organization.
Try Monitask
Track employee productivity and simplify work with them
113