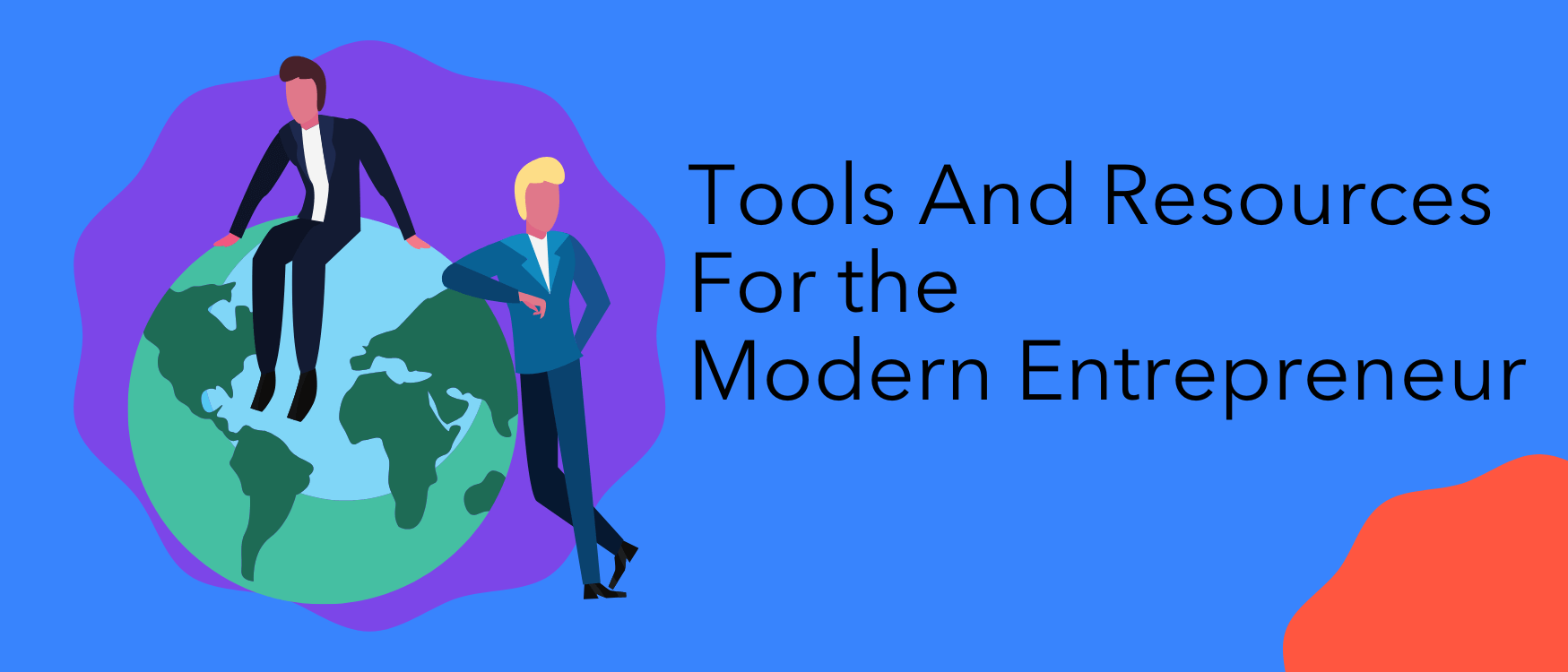 21st Century Entrepreneurship: Tools and Resources for the Modern Entrepreneur
Being an entrepreneur in the 21st century is a very different experience than it was even 10 years ago! Maybe some of you remember giving out presentation cards and running from one meeting to another, now the internet has changed everything!
There are no more presentation cards, but QR codes you can scan to have all the information you need about a specific person. Yes, QR codes are EVERYWHERE!
Therefore, if you want to be successful as an entrepreneur, you need to be using the latest tools and resources. In this blog post, we will discuss some of the most important tools and resources that every modern entrepreneur, meaning YOU should be using.
And don't we will also provide tips on how to use them effectively! Keep reading ahead!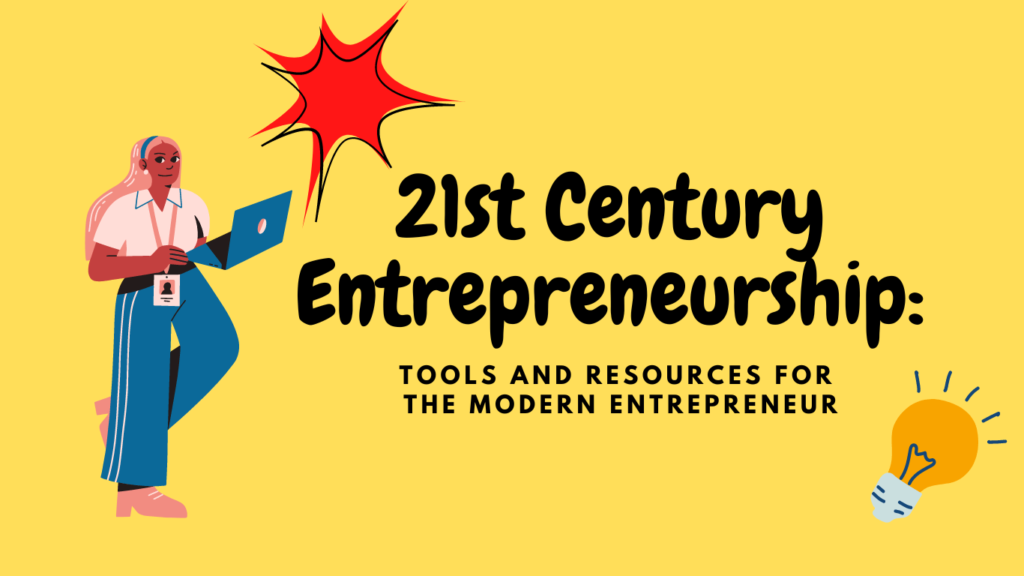 Would you think the original entrepreneurs were traders and merchants? If so, you would be right! They were the ones that traded goods between people and cultures But what about now? What does it mean to be an entrepreneur in today's day and age?
The answer is: it depends.
There are so many different types of businesses and ways to make money that the term "entrepreneur" has become quite broad. But in general, an entrepreneur is somebody who identifies a need or opportunity in the market and creates a solution by starting a new business.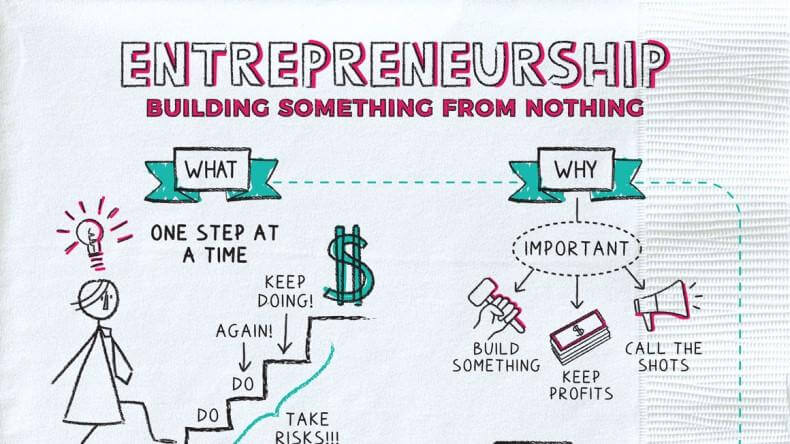 Of course, there are different levels of entrepreneurship. For example:
Somebody who starts a small business out of their garage is considered a "mom and pop" entrepreneur.
Then, we have serial entrepreneurs who create multiple businesses throughout their lifetime.
And lastly, we have social entrepreneurs who focus on creating social or environmental change through their business ventures.
The Rise of Entrepreneurship
Towards the end of the 20th century and into the 21st, there has been a significant rise in entrepreneurship. This is likely due to a few different factors:
The internet has made it easier than ever to start a business. You can reach a global market with just a click of a button!
There is also more access to capital, whether that is through crowdfunding platforms or angel investors.
People are becoming less risk-averse and are more willing to take the plunge into entrepreneurship.
In fact, the most recent statistics of the Census.gov, 2022 on entrepreneurship show that in 2021, almost 5.4 million new enterprises were registered. Not only is this a 23% increase compared to 2020, but an interesting fact is that there have been more young businesses in a single year than at any time in the previous 15 years!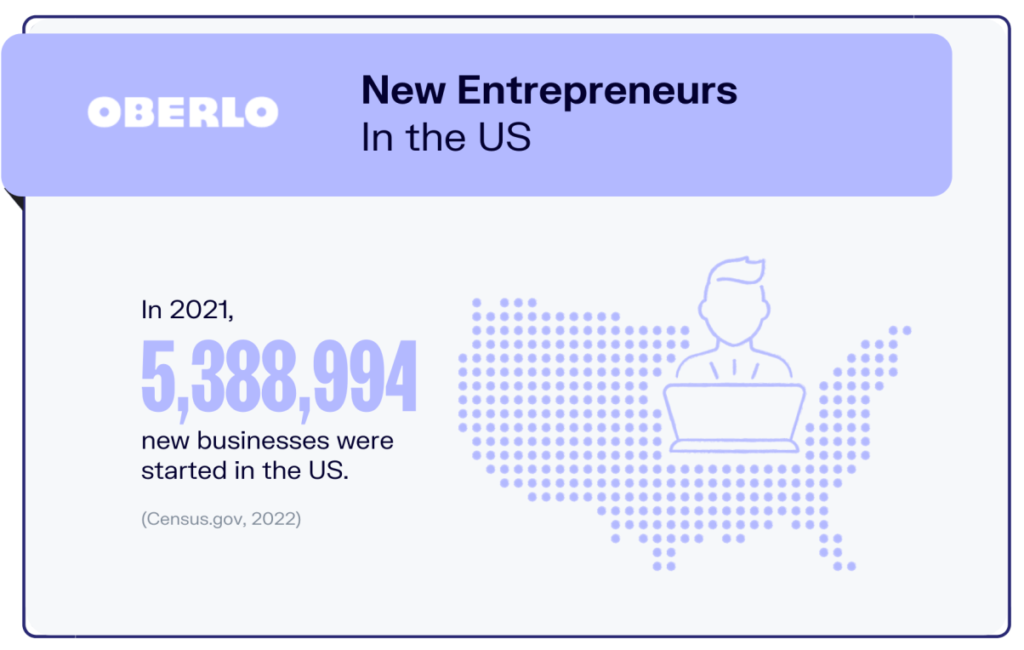 Can you find yourself in this statistic? If so, congratulations on doing the big jump! You are a 21st-century entrepreneur.
Yet, what is a 21st-century entrepreneur? Let's review it!
Get more out of your employees
Get the best employee engagement content every week via mailing list
What Is a 21st-Century Entrepreneur?
Broadly speaking, a 21st-century entrepreneur is somebody who uses the latest tools and resources to start and grow a business in the digital age.
But there are some specific characteristics that make them different from entrepreneurs of previous generations:
They are tech-savvy. They know how to use technology to their advantage and are always up-to-date with the latest trends.
They are global citizens. They understand that we now live in a global economy and they take advantage of this by doing business with people from all over the world.
They are innovative. They come up with new ideas and solutions to problems that nobody has thought of before.
These people are really breaking patterns in business and the economy! And, they haven't been doing it by themselves. Over the years, certain tools and resources have been lending a hand, so no matter the type of entrepreneur, some tools and resources are essential for success in the 21st century.
Whether you are either:
thinking about becoming an entrepreneur
currently an entrepreneur or
want to know how to be a better entrepreneur.
Let's review some of the most popular entrepreneurship tools and resources, and without further ado, let's get into it!
Tools and Resources for the 21st Century Entrepreneur
As we mentioned before, one of the most important characteristics of a 21st-century entrepreneur is being tech-savvy. This means that you need to know how to use technology to your advantage and always be up-to-date with the latest trends.
Social Media Platforms
In today's world, social media is an essential tool for business growth. It aids in the development of a brand value and provides significant recognition to businesses around the world.
For example, Instagram added the feature called "Shop Now" to Reels which allows businesses to link their products directly to their profile so that customers can make purchases without even leaving the app!
Crazy, right? This just goes to show how important it is for entrepreneurs to be on social media and take advantage of all the features that these platforms have to offer.
On the other hand, Facebook with over two billion monthly users is a powerful tool that you can use to connect with potential customers from all over the world. You can create a business page, run ads, and join relevant groups to help promote your business.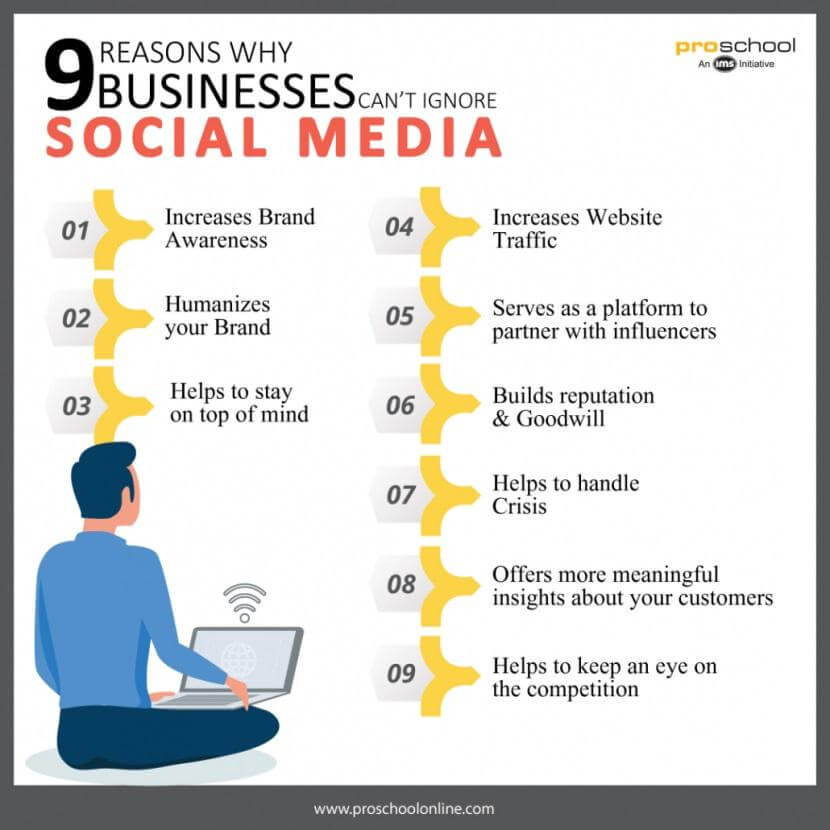 Marketing Automation Software
This type of software helps businesses automate their marketing tasks. This can include anything from email marketing to social media campaigns. There are a ton of different marketing automation platforms out there, but some of the most popular ones are HubSpot, Hootsuite, and Mailchimp.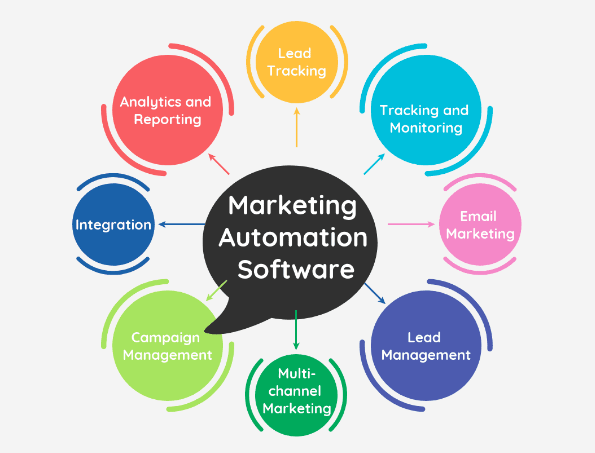 Each platform has its own set of features and pricing plans, so it's important to do your research and figure out which one is right for your business.
In general, marketing automation software is a great tool for entrepreneurs because it saves them a lot of time and allows them to focus on other aspects of their business.
Website Builder Platforms
In the 21st century, every business needs a website. A website is a great way to showcase your products or services, connect with potential customers, and generate leads.
There are a lot of different website builder platforms out there, but some of the most popular ones are WordPress, Wix, and Squarespace
Each platform has its own set of features and pricing plans, so it's important to do your research and figure out which one is right for your business.
In general, marketing automation software is a great tool for entrepreneurs because it saves them a lot of time and allows them to focus on other aspects of their business.
Analytics Tools
To make sound data-driven business decisions, you need to have access to reliable information. This is where analytics tools come in! These tools help you collect and analyze data so that you can track your progress and make better decisions for your business.
Google Analytics is a free analytics tool that provides insights into website traffic and user behavior. Nowadays, approximately 85% of the websites on the Internet, or over 28 million websites, have Google Analytics monitoring codes set up!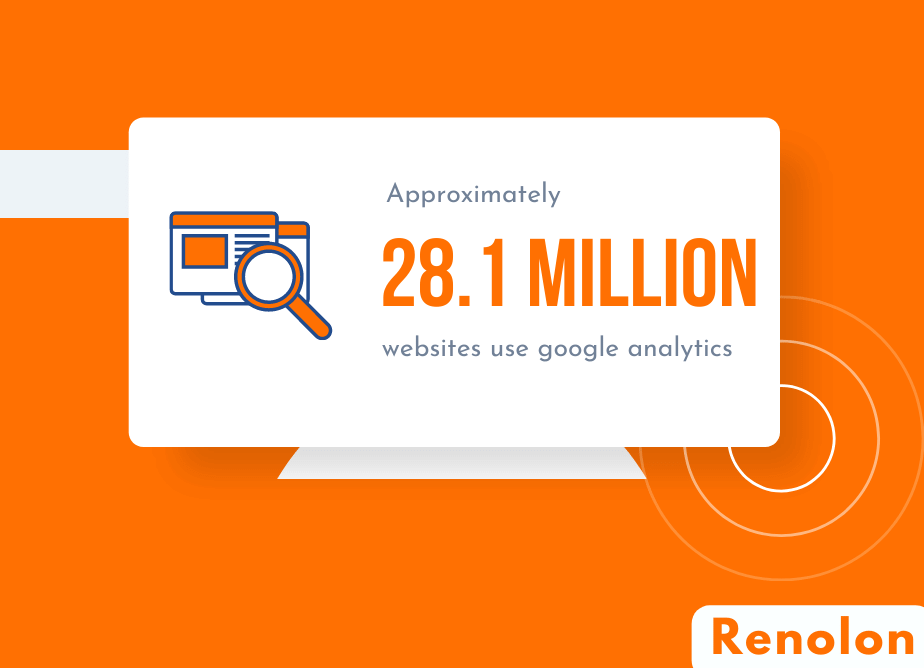 Another popular option is Mixpanel, which offers similar features as Google Analytics but also allows businesses to track conversions and goal completions.
These tools help businesses track their progress and performance over time so that they can see what's working and what isn't
No matter what industry you're in, chances are there's an analytics tool that can help you track your progress and make better decisions for your business.
Coworking Spaces
Coworking spaces have become increasingly popular in recent years, providing a flexible and affordable alternative to traditional office space.
For entrepreneurs, coworking spaces can be an especially valuable tool, offering the chance to network and collaborate with like-minded individuals
Additionally, coworking spaces often have events and programs that entrepreneurs can take advantage of. For example, some coworking spaces offer mentorship programs, pitching competitions, and educational workshops.
wework is one of the leading coworking space providers, with locations all over the world. Their coworking spaces are designed to promote collaboration and creativity, and they offer a wide range of amenities such as on-site coffee bars and event spaces.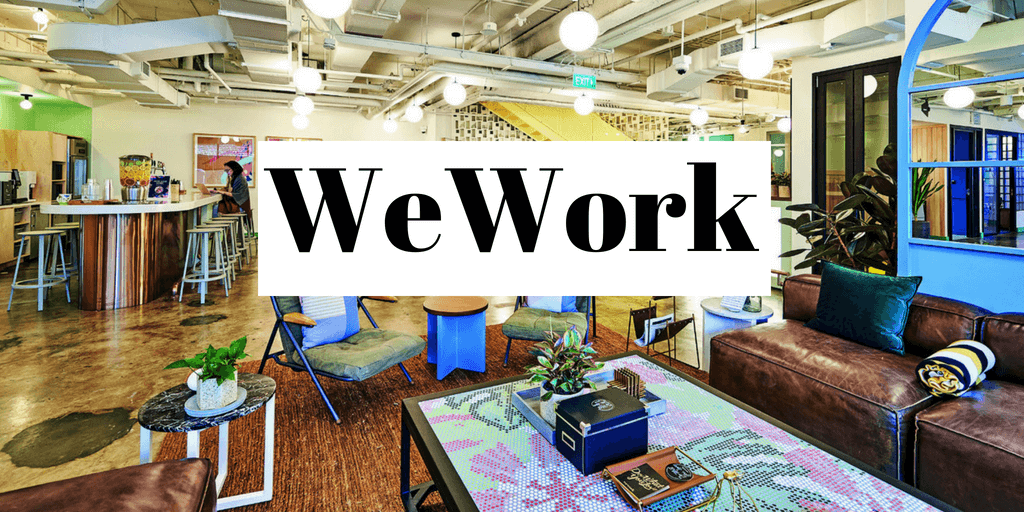 Accounting Software
Keeping track of your finances is critical to the success of your business. This is where accounting software comes in! Accounting software helps businesses track their income and expenses, manage invoices and clients, and stay compliant with tax laws.
In general, accounting software is a great tool for entrepreneurs because it helps them save time and manage their finances more efficiently
There are a lot of different accounting software programs out there, but some of the most popular ones are QuickBooks, Xero, and FreshBooks. Each program has its own set of features and pricing plans, so it's important to do your research and figure out which one is right for your business.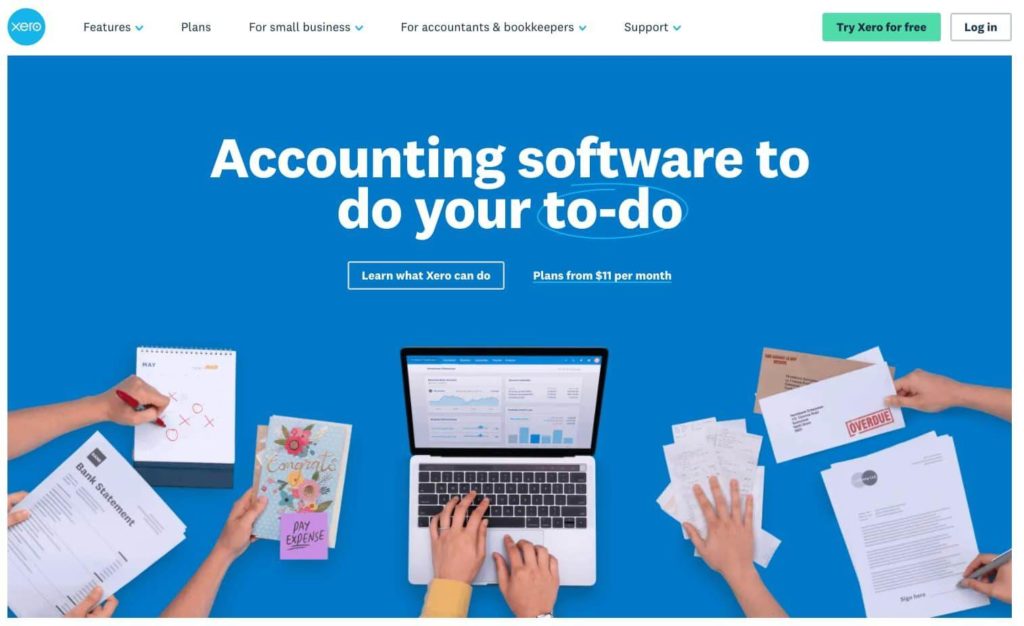 A Good CRM
A CRM (customer relationship management) system can be a powerful tool for entrepreneurs. By tracking customer interactions and keeping detailed records of customer contact information, businesses can develop more effective marketing and sales strategies.
CRM systems can also help businesses to identify opportunities for cross-selling and upselling. In addition, CRM systems can provide entrepreneurs with valuable insights into customer behavior.
By understanding the needs and wants of their customers, entrepreneurs can tailor their products and services to better meet those needs
For example, Salesforce is an essential tool for entrepreneurs. It provides a CRM platform that sales teams can use to manage their sales pipeline and track customer engagement.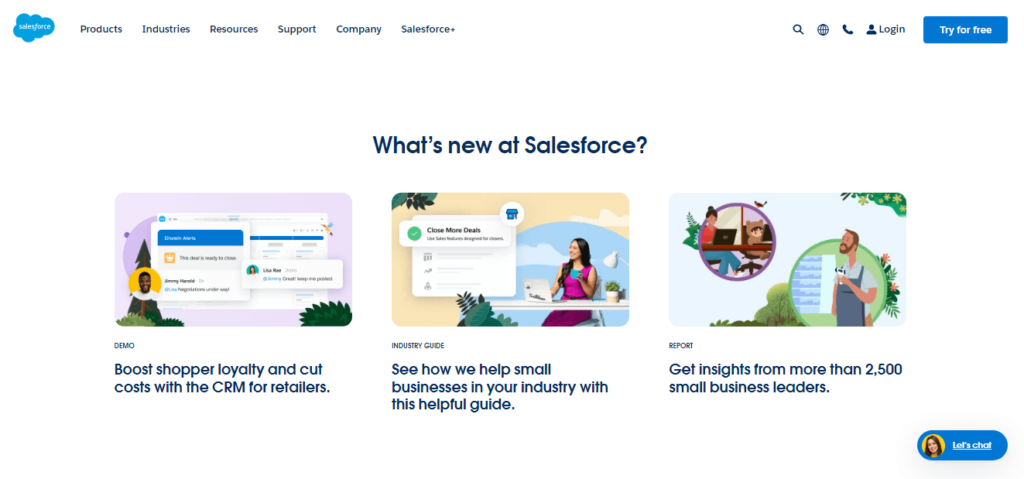 In addition, Salesforce provides marketing automation tools that can help entrepreneurs reach their target market and grow their businesses.
Project Management Software
Project management software can be a helpful tool for entrepreneurs who are looking to streamline their business operations.
By using project management software, businesses can track deadlines, assigned tasks, and progress reports. This type of software can also be used to create and manage customer relationships.
Some popular project management software programs include Asana, Smartsheet, and Basecamp.
Forbes Small Business
Forbes Small Business is a magazine with a strong focus on information and resources related to entrepreneurship, with articles that cover topics such as marketing, finance, and management.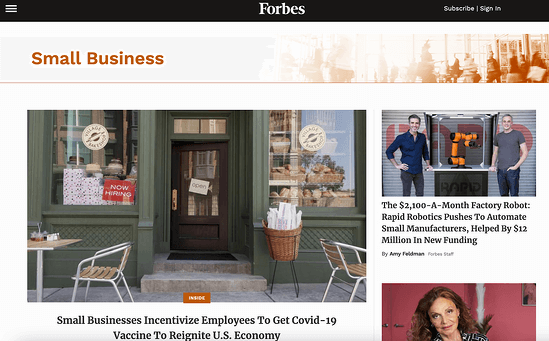 Forbes Small Business also offers a variety of events and programs that are designed to help small businesses grow and succeed. These events and programs provide valuable networking opportunities and access to expert advice.
In addition, the Forbes Small Business website provides additional resources and information for small business owners and entrepreneurs.
Tips to Become an Entrepreneur
Becoming an entrepreneur is not easy. It takes a lot of hard work, dedication, and determination. However, if you have what it takes to be a successful entrepreneur, the rewards can be great
Ambitious mindset: The most important characteristic of an entrepreneur is having a growth mindset. If you want to be successful in business, you need to be constantly learning and growing.
Be tech savvy: This doesn't mean that you need to be a computer genius, but you should at least have a basic understanding of technology and how it can be used to grow your business.
Find a business coach: A business coach who can help you fine-tune your ideas and give you the guidance you need to get your business off the ground. A good coach will also hold you accountable and help you stay motivated.
Develop a strong work ethic: Successful entrepreneurs are usually hard workers who are willing to put in the long hours required to build a successful business.
Be passionate: If you're not passionate about your business, it will be very difficult to succeed. You need to have a true belief in what you're doing to overcome the challenges you'll face.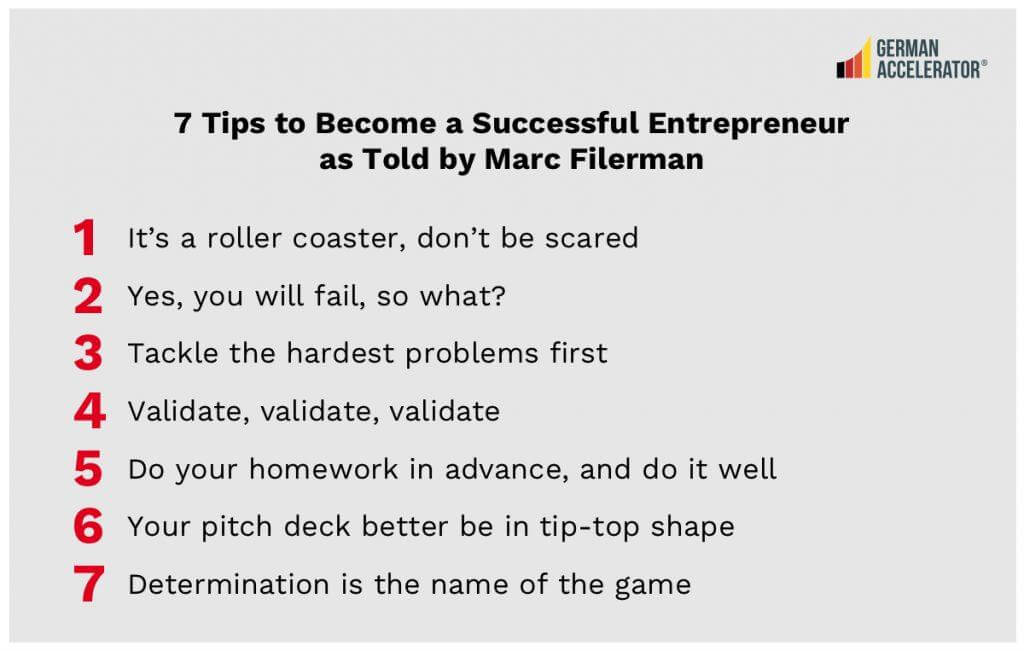 Final Thoughts
The modern entrepreneur is always on top of everything that is happening, the most important feature is how they never cease to be proactive, always learning new things, and willing to take risks!
Yes, there are a lot of great entrepreneurship tools and resources out there, and it can be tough to keep track of them all. That's why we've put together this list of 21st-century entrepreneurship tools and resources for the modern entrepreneur.
From website builder platforms to accounting software, these tools will help you save time, money, and energy so that you can focus on what's important – growing your business!
We hope you enjoyed our article!
-The Monitask Team
Try Monitask
Track employee productivity and simplify work with them
144