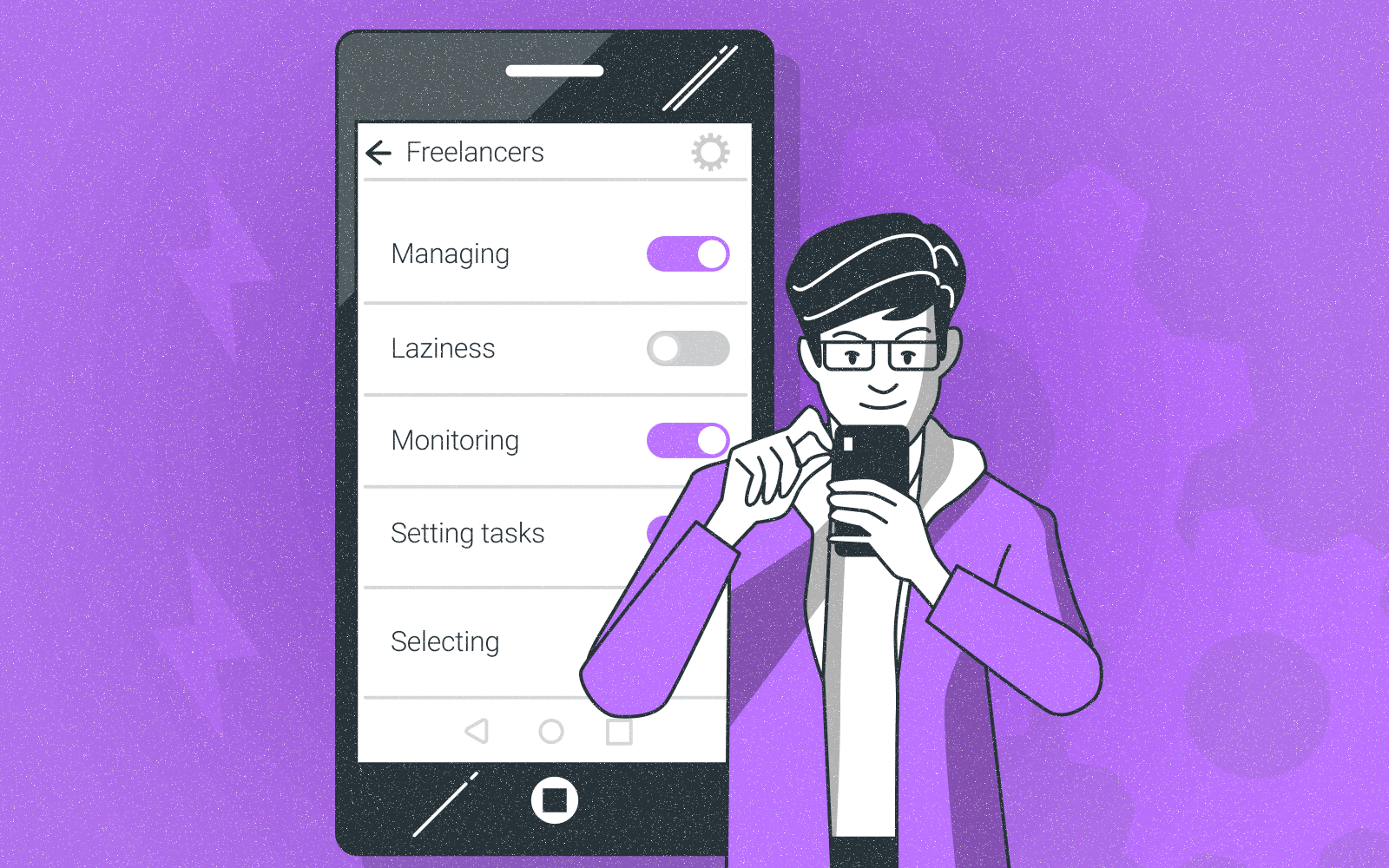 How to Hire Freelancers From Upwork. Selecting, Setting Tasks. Managing and Monitoring the Freelancer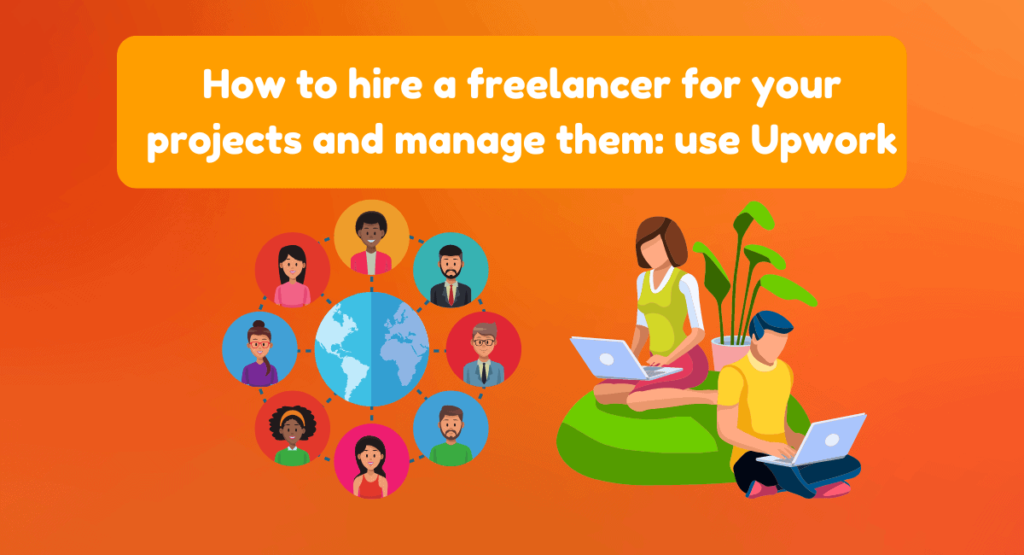 Hiring freelancers is a great way to get specific tasks done for your business without committing to hiring a full-time employee.
However, finding the right and hiring freelancers can be tricky. After the hiring process, manage them effectively to produce quality work for you.
The article will explain steps to use Upwork to hire freelancers and manage them to stay on task and complete your projects.
Let's get started!
About Upwork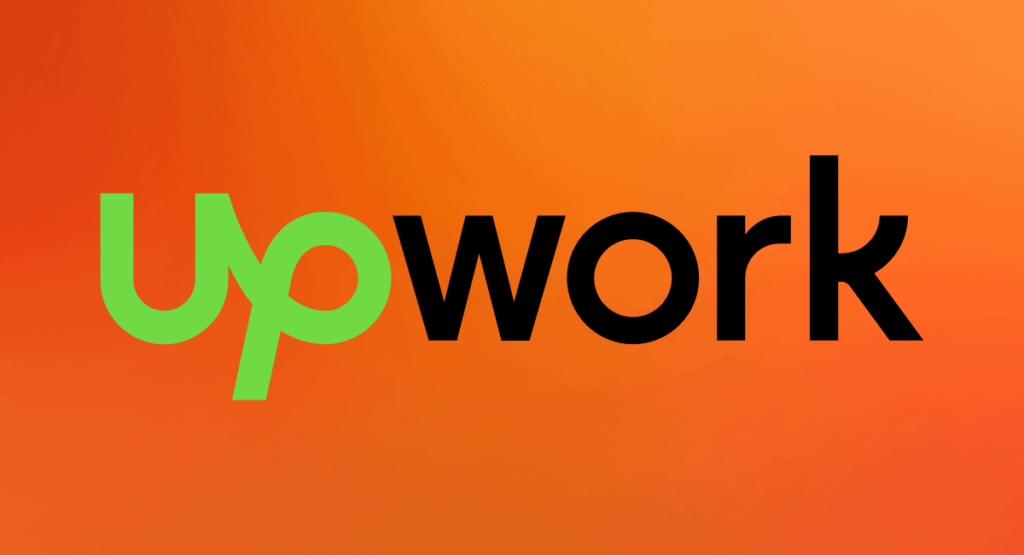 "Clear definition up front will save a lot of time and money later on!." Honed Hub.
Upwork is a website that connects freelance talent with people who need work done. Freelancers can post their skills and what they're willing to do, and people who need work done can browse through the options and find someone who fits their needs.
How does Upwork work?
On the Upwork platform, there are two ways to hire freelancers:
#1 Hire freelancers who meet your qualifications.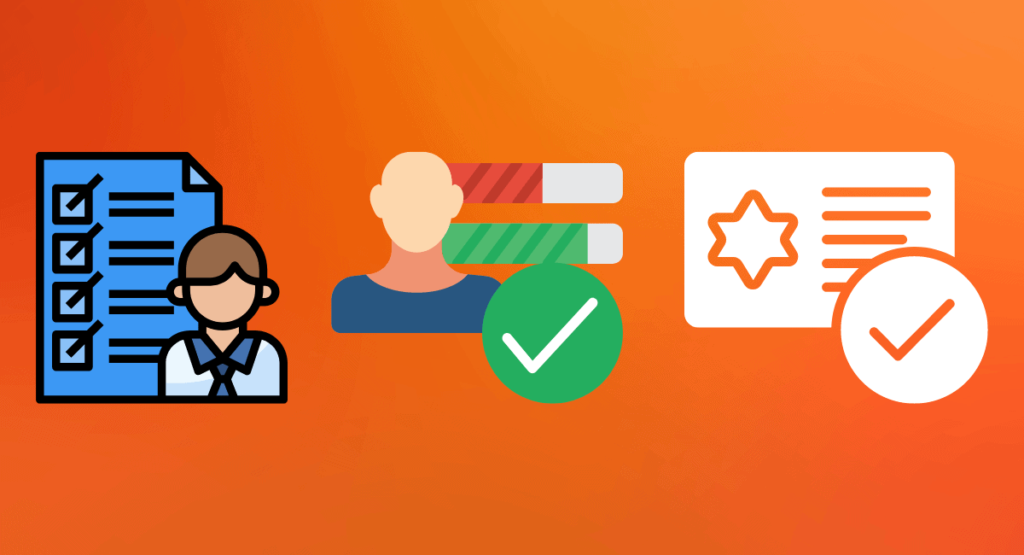 In finding quality freelancers from Upwork, you first select the skill you need.
When you have many options of quality freelancers, check their rating, fee, and comments review from the other project owner whoever hires them.
Once a freelancer is selected, it's essential to assess whether they have the qualifications needed for the project.
Once you've found someone you want to work with, you can send them a message and ask them to do a test task. This is important because it'll allow you to see how freelancers work and whether they fit your project well.
#2 Post a project on Upwork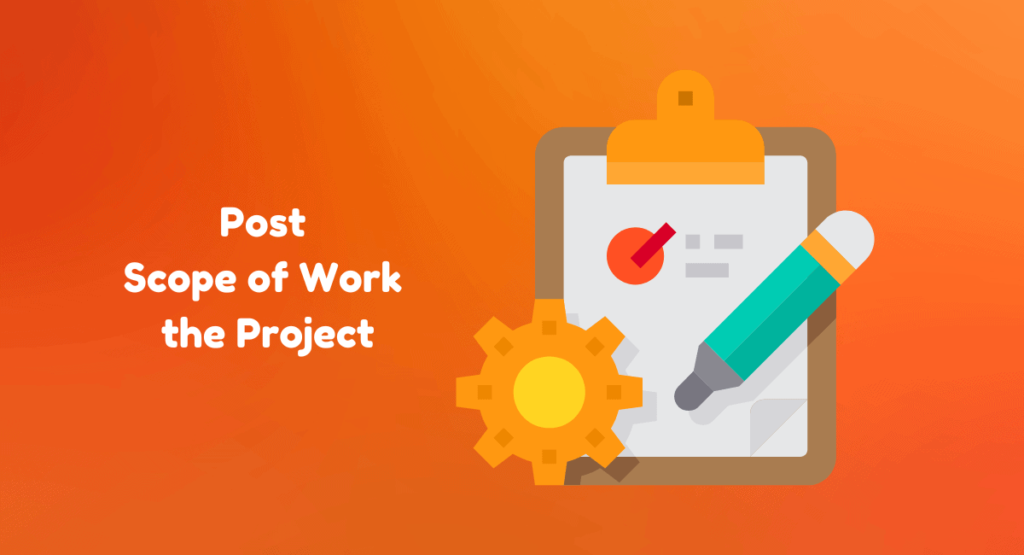 Create a project proposal on Upwork, and put project requirements and what you're looking for in a freelancer.
When writing the project or scope of work (SoW) on Upwork, better you should:
Explain the steps how you finally will hire them
Inform your budget and time plan
Next, post the project and start receiving proposal bids from freelancers. Evaluate each proposal and choose the best freelancer for the job.
Next, choose the right freelancer for your project needs.
After you've worked with someone and are happy with their work, you can set up a contract and start giving them tasks.
Upwork makes it easy to monitor the progress of your freelancer and pay them for their work.
If everything looks good and the freelancer meets your expectations, click the "Accept" button to start work.
How to find the best freelancers?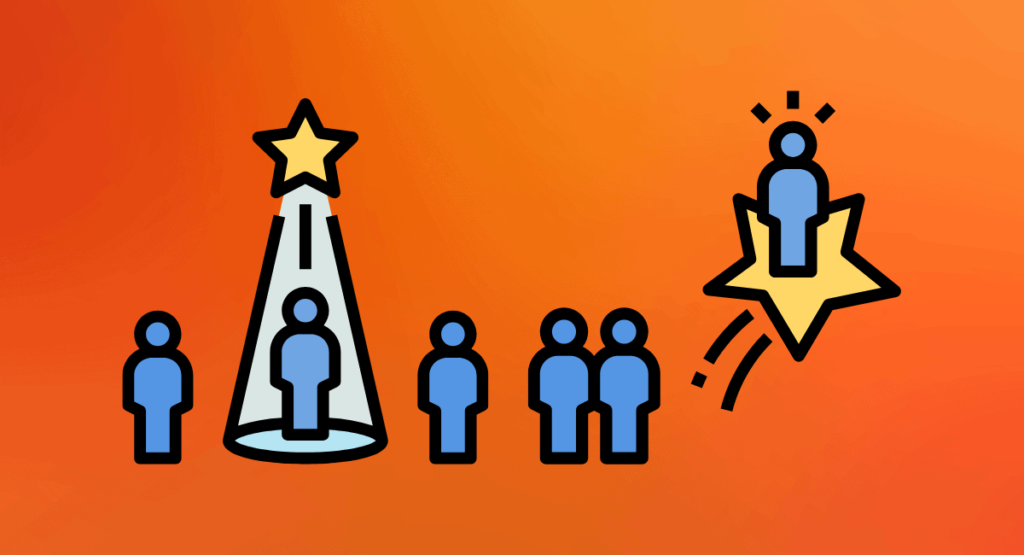 Use the freelancer platform to filter through profiles and reviews to find the right candidate for your project.
The best way to find freelancers for your project is you can do the following tips:
Review freelancers' portfolios when looking for a freelancer. You can review their skills and experience.
Check out their reviews. You can find reviews on their profile or third-party websites.
Ask for a proposal once you've found a few freelancers you think would be a good fit for your project. This will give you info on their costs and what they can do for you.
Once you've found someone you want to work with, send them a message and ask them to do a test task. This is important because it'll allow you to see how freelancers work and whether they fit your project well.
If everything looks good, click the "Hire" button and start working with your new freelancer!
How to set up a task for a freelancer?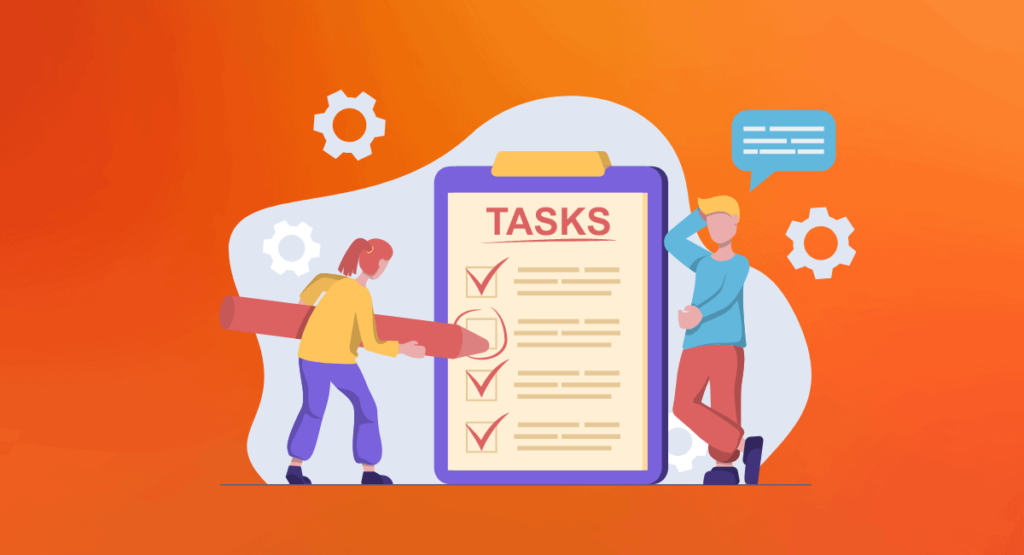 When you create a task for a freelancer, you will need to provide some basic information so the freelancers can understand the project's scope and expectations. The project info includes:
The title of the task
A brief description of the task
What is the format (e.g., which program should use/file type)
The deadline for the task
Collaboration tools
Other software/cloud tools
Once you have provided this information, the freelancer will be able to start working on your project. You can then monitor their progress and provide feedback as needed.
When you're ready to hire a freelancer, Upwork is a great option. With Upwork, you can find freelancers from all over the world with various skills and experience. You can also set up tasks for them and monitor their progress to ensure that your project is on track.
How do freelancers pay in Upwork?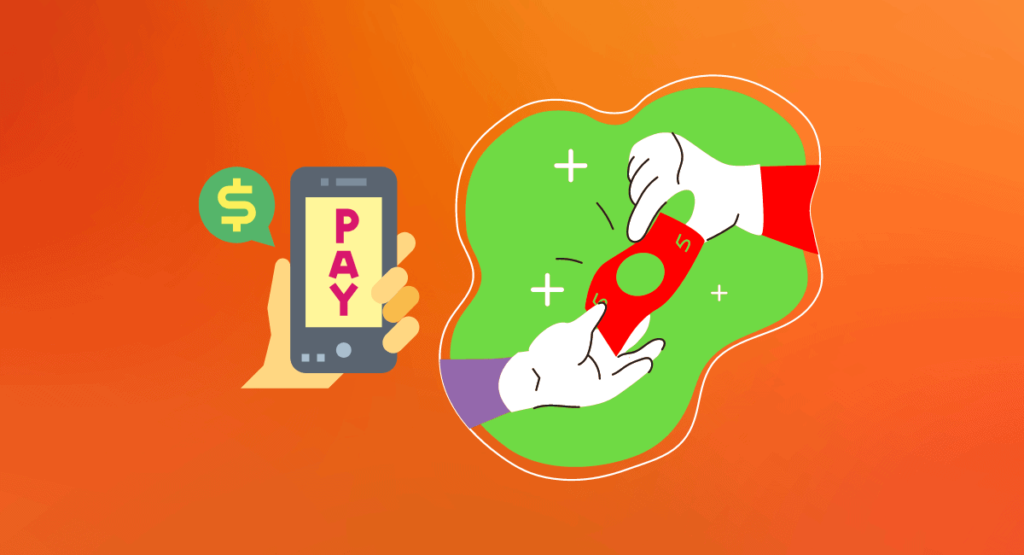 There are a few different ways that project owners can pay freelancers on Upwork. The most common methods are through:
Hourly contracts allow freelancers and clients to agree on an hourly rate for work to be completed. The freelancer then bills the client for each hour worked.
Fixed price contracts: Fixed price contracts allow freelancers and clients to agree on a set price for a project. As the project owner, you should have a well-defined scope of work.
Pay per milestone: Pay per milestone contracts allow freelancers and clients to break down a project into milestones. The client then pays the freelancer for each milestone after completing the project.
Upwork offers a few other payment methods, such as paying by the week or month. You can learn more about these payment methods on their website.
No matter which payment method you choose, Upwork makes it easy to pay your freelancer and track their work hours. You can also leave feedback for freelancers after the work is completed.
Managing Freelancers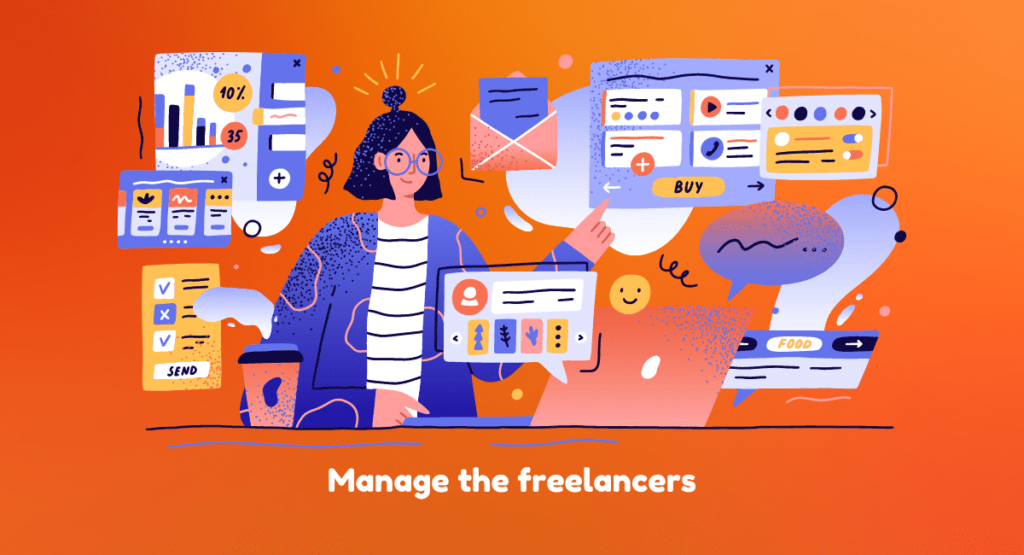 Track progress and communication regularly to ensure the project goes smoothly. In the beginning, you should specify all the necessary details.
Make sure you communicate with the freelancer regularly to keep track of deadlines and ensure the project is proceeding smoothly.
You can use Monitask as a collaboration and tracking project tool when you start to hire freelancers.
If there are any issues, communicate with them through chat or email.
When the project is completed, it meets your scope of work; then, you can pay freelancers! It's that easy!
Managing freelancers effectively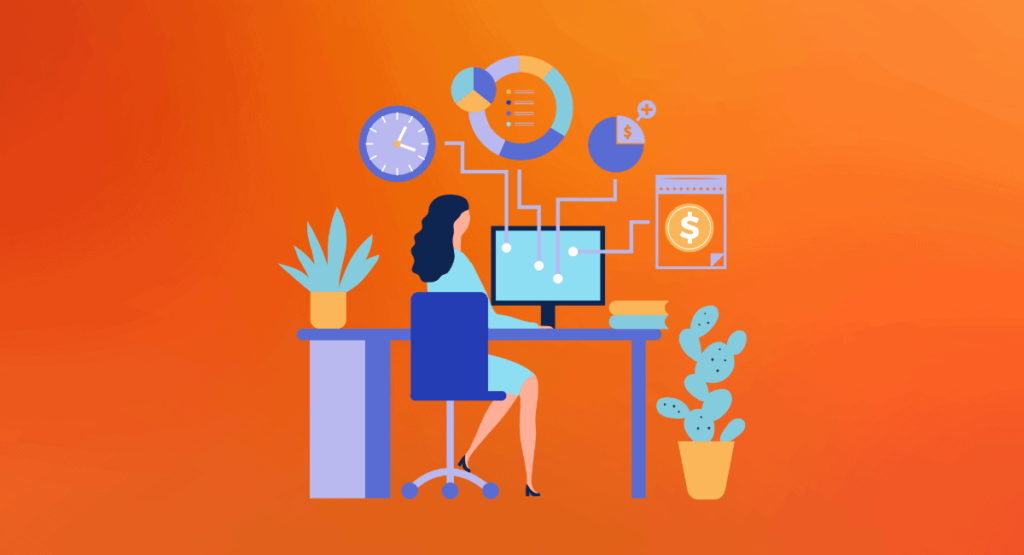 When you're working with a freelancer, it's essential to establish a working relationship that's effective and productive. The main points in managing freelancers are:
1. Establish clear expectations.
It's essential to be clear about what you expect from your freelancer and to spell out the details of the project. This will help the freelancer understand your vision, and it will also help to avoid misunderstandings later on.
2. Discuss deadlines, budget, scope, etc., before work begins.
If you're unsure what you want, discuss with the freelancer for suggestions. Freelancers may have great ideas that you hadn't considered.
And, if possible, try to provide some examples of what you're looking for. The samples can help get the freelancer on the same page as you.
3. Ensure you're both clear on who will be responsible for the tasks.
If you require any specific skills or experience, be sure to mention them upfront. This will help ensure that you find the best freelancer suitable for the job.
Once you've established these expectations, you must communicate regularly with your freelancer. Communication is crucial to keep everyone on track and allow you to provide feedback and make necessary changes.
If possible, set up weekly or bi-weekly check-ins to discuss the project's progress. This will help ensure everyone is on the same page and allow you to provide feedback.
Finally, be sure to thank your freelancer for their hard work. A little appreciation can go a long way in maintaining a good working relationship.
By following the tips, you ensure that your project is on track and that everyone is happy with the final result.
Tips for quality control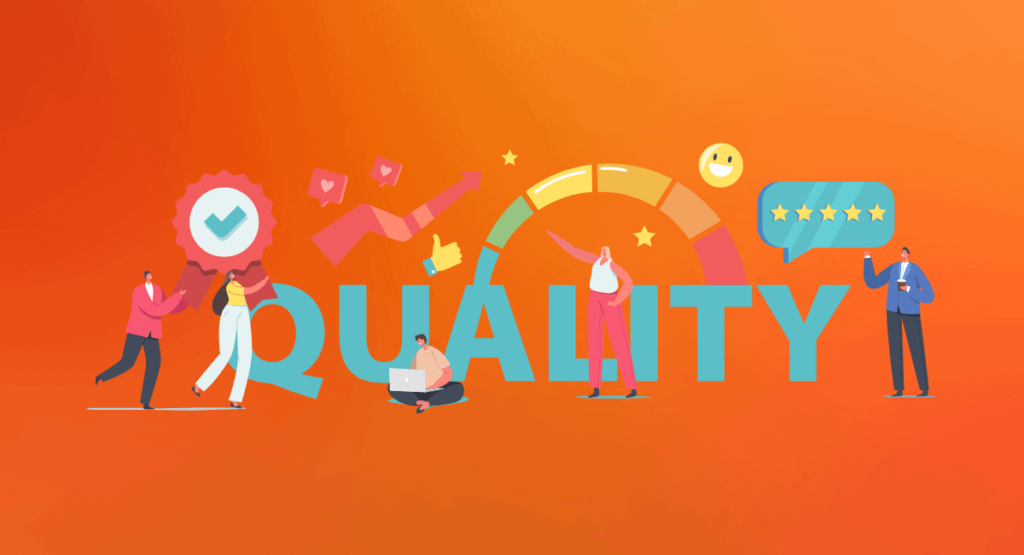 Quality control is essential when working with freelancers. Tips for ensuring that your project meets your standards:
1. Make sure you select the right freelancer for the job. Do your detailed research and ask the right questions in the interview process.
2. Establish clear expectations for the project. Be sure to communicate your vision and what you are looking for in the final product.
The more details you can have, the better for your project.
Once you have selected a freelancer, it is crucial to managing them effectively. Here are some tips:
Be clear in your communication. Set deadlines and be available to answer questions.
Monitor the progress of the project regularly. This will help you catch any potential problems early on.
Be sure to give feedback throughout the process. This will help ensure that the final product is what you want.
These tips will help you hire and manage freelancers effectively,
Common problems and solutions when working with freelancers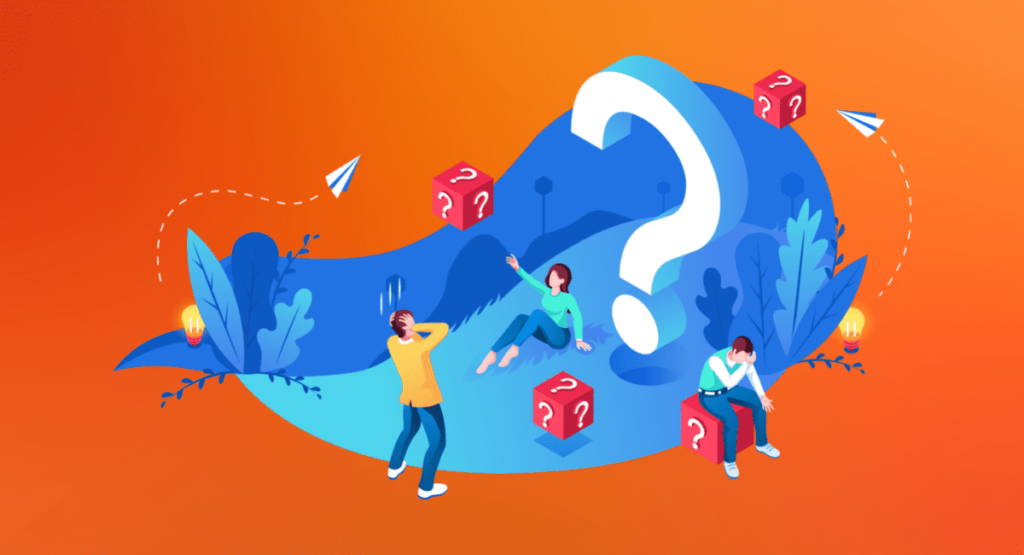 Working with freelancers can be a challenge, but it can also be advantageous. Here are some common problems and solutions when working with freelancers:
Problem: I can't find the right freelancer for my project.
Solution: Use some freelance platform, another platform for freelancers other than Upwork, such as freelancer, Guru, TopTal, Fiverr, Etc.
Problem: I don't know how to manage my freelancer.
Solution: When working with freelancers, you can start by creating a project plan, setting deadlines, and monitoring the work.
You should be clear about your freelancers' results expectations and provide feedback when necessary.
Problem: My freelancer is not doing a good job.
Solution: Talk to your freelancer and see what the problem is. If they are not performed as expected, you can try another freelancer or find a different solution to your problem.
Problem: Conflicts or disputes with your freelancer
Solution: If there are any disputes with your freelancer, it's essential to try and resolve them as quickly as possible. You can talk to your freelancer directly or seek help from a third party, such as a platform provider, Upwork. Sometimes, you may need to end the working relationship with your freelancer.
Should I use remote workers or people who live in my country to help me with my project? Why/why not?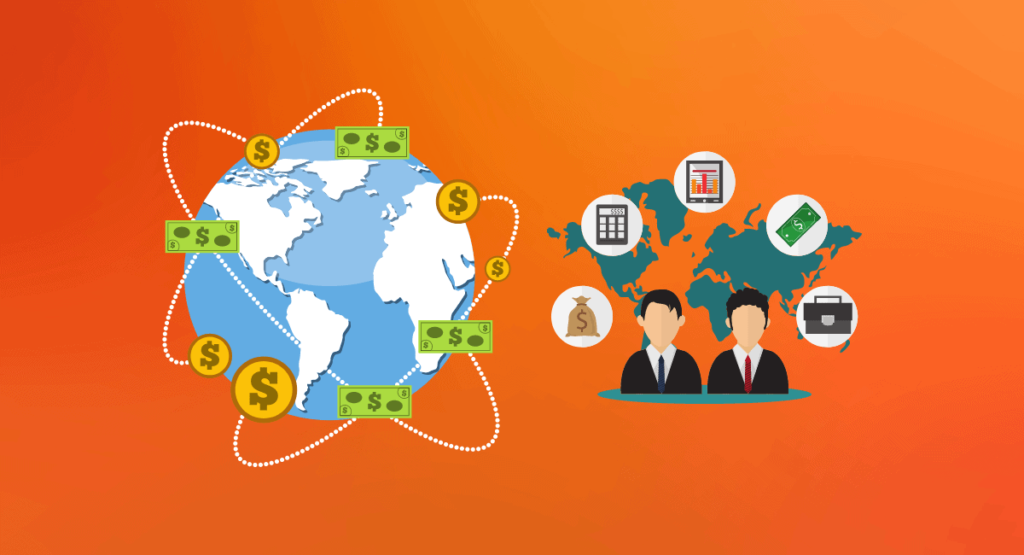 There are many benefits to using remote workers for your projects. Remote workers can be found anywhere in the world, so you have a larger pool of potential workers.\
They are also often more affordable than local workers, and you don't have to worry about paying for their travel or housing.
Additionally, remote workers can be more productive since they can work during convenient hours. Finally, you can use tools like Upwork to help you find and manage remote workers easily.
Some drawbacks when using remote workers, for example, it can be more challenging to build trust with someone you have never met. Additionally, communication can be more complicated since you are not in the same room.
The pros and cons of each option will depend on your specific business needs, so it's essential to evaluate what's most important to you before making a decision.
Conversely, remote workers can often be more cost-effective than in-country employees. They also offer greater flexibility in terms of hours and location. Additionally, you'll have a wider pool of talent to choose from if you're open to hiring remotely.
The other challenge is it can be difficult to build team cohesion when everyone works from different locations.
You also have to be more organized to manage remote workers effectively.
Time Zone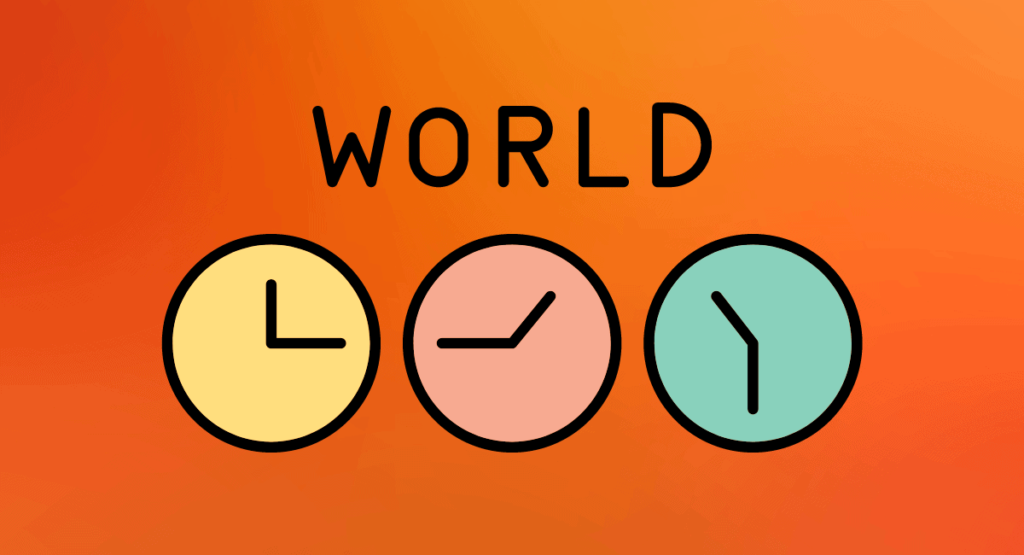 When hiring freelancers from other parts of the world, it's essential to be aware of the time difference. This can be especially difficult when scheduling a meeting or conference call.
You may need to adjust your working hours to accommodate your freelancer's time zone. Additionally, you'll need to be careful about cultural differences.
For example, some cultures may have different communication styles or working hours expectations.
It's essential to do your research and be respectful of these differences.
Overall, there are both benefits and drawbacks to using remote workers for your projects. You'll need to decide what is best for your specific
Conclusion
Hiring a freelancer can be a great way to save time and money while still ensuring high-quality work.
Using Upwork, you can easily find and hire the best freelancers for your projects. Plus, by setting up a task and paying the freelancer through Upwork, you can easily manage and monitor the project.
In addition, by following up with the freelancer regularly, you can ensure that the project is going as planned.
Try Monitask
Track employee productivity and simplify work with them
1