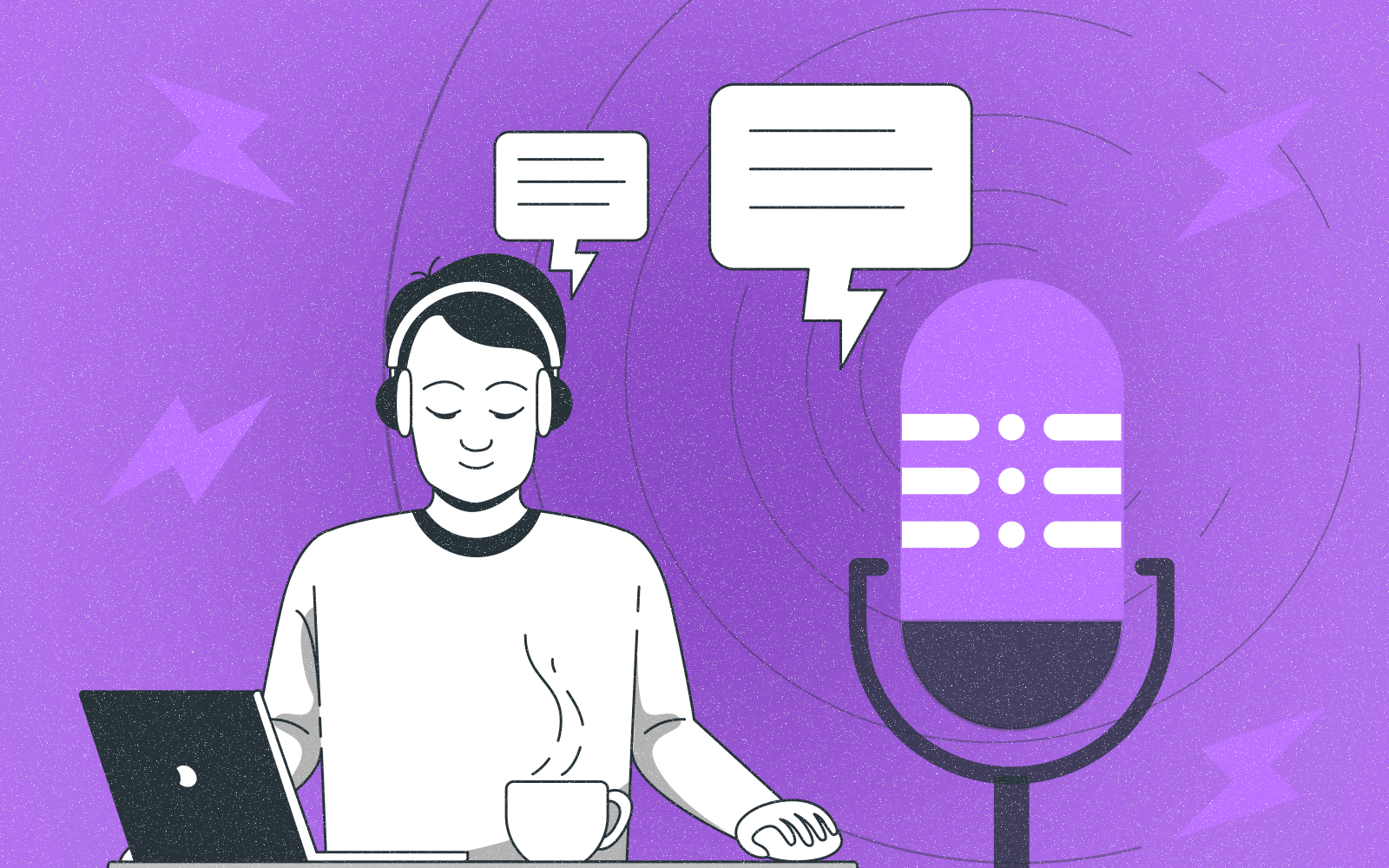 Must Listen Podcasts on HR and Employee Management
As an HR leader, staying up to date with the latest trends and insights is crucial to the success of your organization. One way to do that is by listening to podcasts that provide valuable information and advice from experts in the field. But with so many options available, it can be challenging to know which ones are worth your time.
In this blog post, we'll introduce you to some of the best podcasts for HR leaders that you won't want to miss. So, whether you're looking for inspiration, practical tips, or just some food for thought, this post has got you covered. Keep reading to discover the top podcasts that every HR leader should add to their playlist!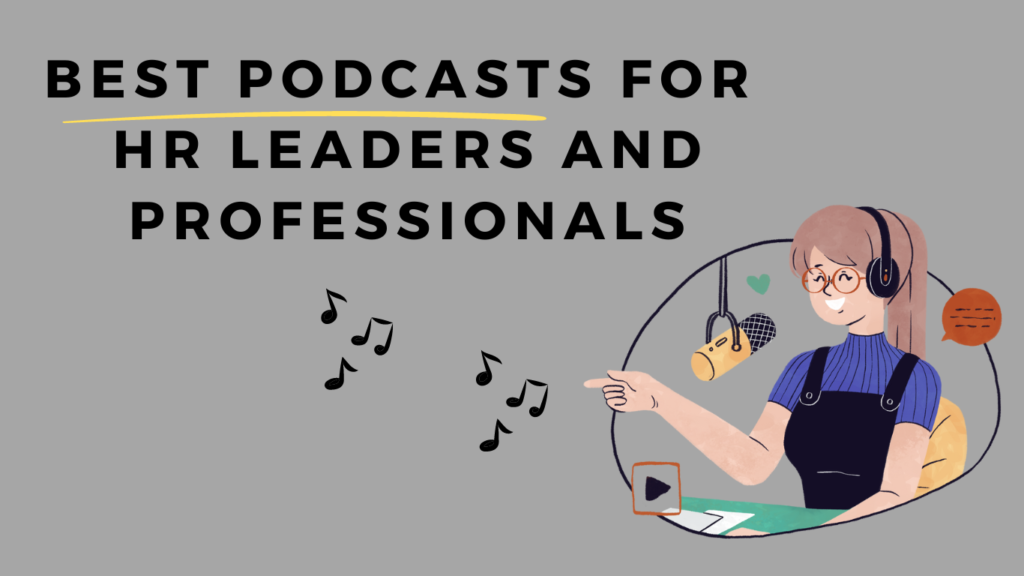 Over the past few years, the podcast industry has exploded in popularity and has become one of the primary resources for people to learn and share knowledge. With the rise of smartphones and other mobile devices, podcasts have become easily accessible to anyone with an internet connection. This accessibility has allowed the industry to grow at an unprecedented rate.
Why its popularity? Easy! The podcast industry offers a wide range of resources for people who are eager to learn. Podcasts cover a vast array of topics, from entertainment to politics to education. This diversity has allowed people to find podcasts that align with their interests, making it easier for them to consume and learn new information.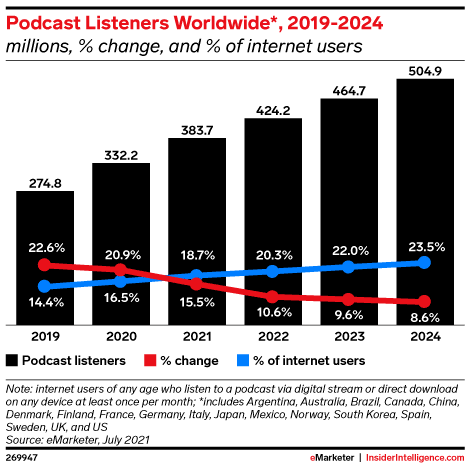 Yes, the industry is big, and a lot of people make good money out of podcasts!
Why Listening to Podcasts?
The podcast industry offers easy access to experts and thought leaders. Many podcasts feature interviews with experts in their respective fields, providing listeners with valuable insights and knowledge. Additionally, podcasts often allow for a more casual and conversational style of discussion, making the information more approachable and easier to understand.
Here are some of the benefits of listening to podcasts:
Convenience: Podcasts can be listened to anytime, anywhere, making them a convenient way to consume information or entertainment. They can be downloaded and listened to offline, so you don't need to worry about using up your data plan.
Variety: There are podcasts on just about any topic you can imagine, from news and current events to true crime, sports, pop culture, and more. This means you can find a podcast that interests you and learn something new or be entertained.
Learning: Podcasts can be a great way to learn new things or stay up-to-date on current events. Many podcasts feature experts in their fields discussing topics in-depth, so you can learn from their expertise.
Accessibility: Podcasts are often free to listen to and can be accessed on a variety of platforms, including Apple Podcasts, Spotify, and Google Podcasts, even YouTube. This makes them accessible to everyone and allows you to listen to them on your preferred device.
Flexibility: Unlike traditional radio or TV shows, podcasts can be paused, rewound, or fast-forwarded. This means you can listen at your own pace, taking breaks when you need to or skipping ahead to the parts that interest you most.
Podcasts have become a valuable resource for people looking to learn and share knowledge. Its accessibility, diversity, and access to experts make it an excellent tool for personal and professional growth.
Best Podcasts for HR Leaders and Professionals
The world of Human Resources is constantly evolving, and it can be challenging for HR professionals and leaders to stay up-to-date with the latest trends and best practices. Fortunately, podcasts have emerged as a fantastic resource for those in the HR field, providing valuable insights, tips, and strategies from industry experts and thought leaders.
In this list, we've compiled some of the best podcasts for HR professionals and leaders. Whether you're looking to expand your knowledge or simply stay informed, these podcasts are sure to provide you with the inspiration and guidance you need to thrive in the world of HR. Let's get started!
HR Happy Hour Show
The HR Happy Hour Show is a well-known podcast that caters to HR professionals. It has been around for years and is known for being the longest-running and top-downloaded HR podcast in the industry. The show focuses on delivering up-to-date news, trends, and insights on various HR topics, such as management, leadership, and workforce technology.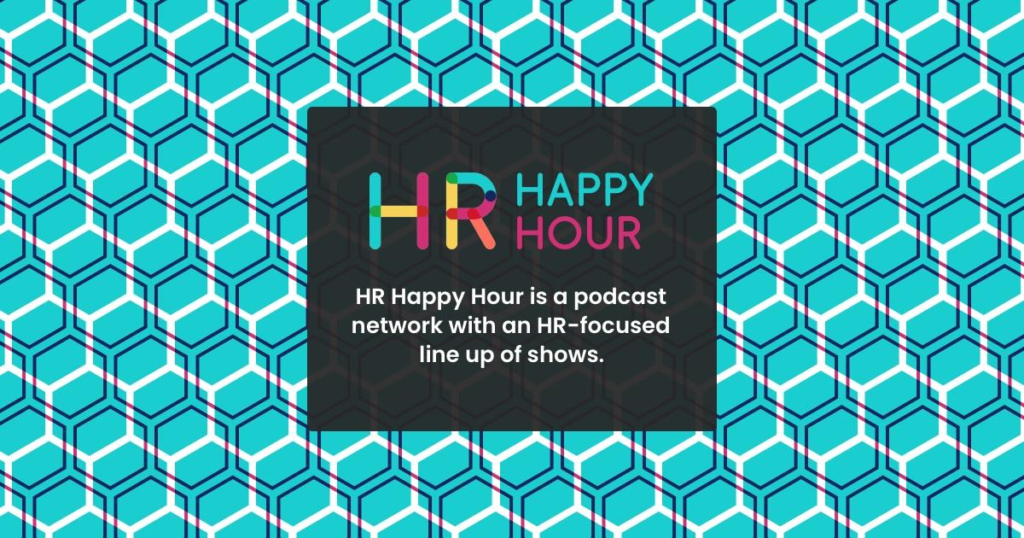 The show is hosted by Steve Boese and Trish McFarlane. Steve is a well-known HR industry expert and thought leader. He has been in the industry for over 20 years and has worked for various organizations, including Oracle and the HR Technology Conference. Steve is known for his engaging and informative hosting style, which has helped to make the HR Happy Hour Show one of the most listened-to podcasts in the HR industry.
The show provides practical insights and valuable knowledge that can help viewers stay up-to-date with the latest HR trends and best practices. As a result, it is an excellent resource for anyone who wants to improve their knowledge of HR and stay ahead of the curve in this constantly evolving field.
Inevitable: The Future of Work
The podcast is an exciting resource for individuals who are seeking to stay informed about the future of work. It provides insights into the latest research, trends, and best practices in HR. The hosts, Amy Dufrane and Joe Mechlinski bring a wealth of experience to the podcast, and their expertise in HR and leadership is evident in the quality of the content. The podcast is an excellent source of inspiration for HR professionals, managers, and leaders who want to stay ahead of the curve.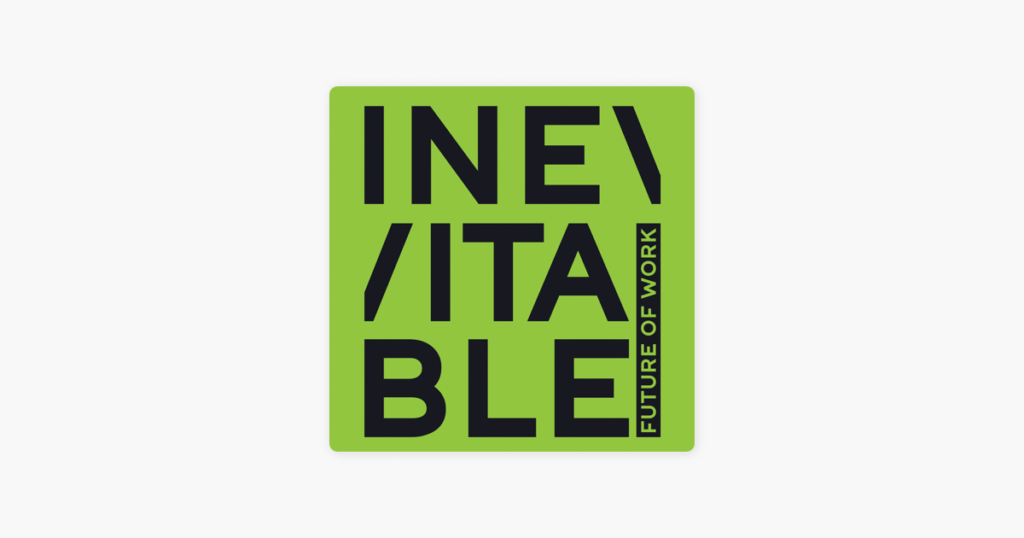 Inevitable: The Future of Work is a must-listen podcast for anyone interested in staying informed about the future of work. The podcast offers a unique perspective on HR's evolving impact on people, processes, and profitability. It is a valuable resource for anyone looking to stay up-to-date with the latest trends and best practices in HR, automation, and technology. The podcast is engaging, informative, and thought-provoking, making it a great addition to any podcast playlist.
Talent Culture #WorkTrends
TalentCulture's #WorkTrends podcast, hosted by Meghan M. Biro, is a must-listen for anyone interested in HR and workplace culture. In each episode, Biro delves into a trending topic in the world of HR, such as employee engagement, diversity and inclusion, and technology in the workplace.
Biro's insightful commentary is complemented by interviews with leading experts, tech vendors, and HR practitioners, providing listeners with a well-rounded perspective on each topic.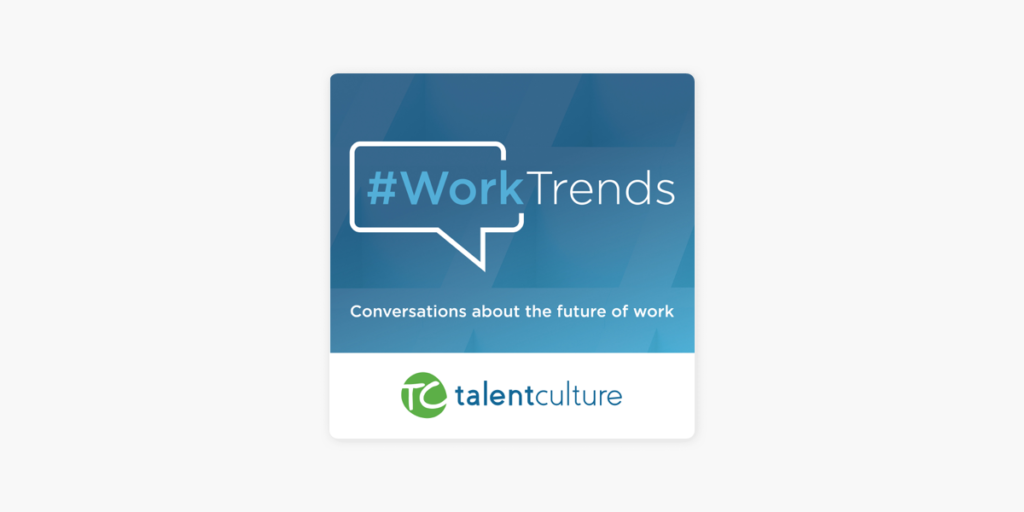 One of the unique aspects of #WorkTrends is the brevity of each episode. In 20 minutes or less, Biro and her guests can pack a lot of information and insights in a short amount of time. This makes the podcast ideal for busy professionals who want to stay up-to-date on the latest HR trends but don't have a lot of time to spare.
Get more out of your employees
Get the best employee engagement content every week via mailing list
It also makes the podcast easy to binge-listen to, with listeners able to consume multiple episodes in a single sitting. If you're looking for a podcast that will help you stay informed and engaged with the world of HR, then #WorkTrends is worth checking out.
HR Party of One
Hosted by BerniePortal, HR Party of One is a highly recommended HR podcast for those who are short on time but still want to keep up with emerging trends in the HR industry. The podcast is designed to deliver quick and easy-to-digest content in less than 15 minutes. This makes it an ideal resource for busy HR professionals who are looking to stay up-to-date without having to devote a lot of time to it.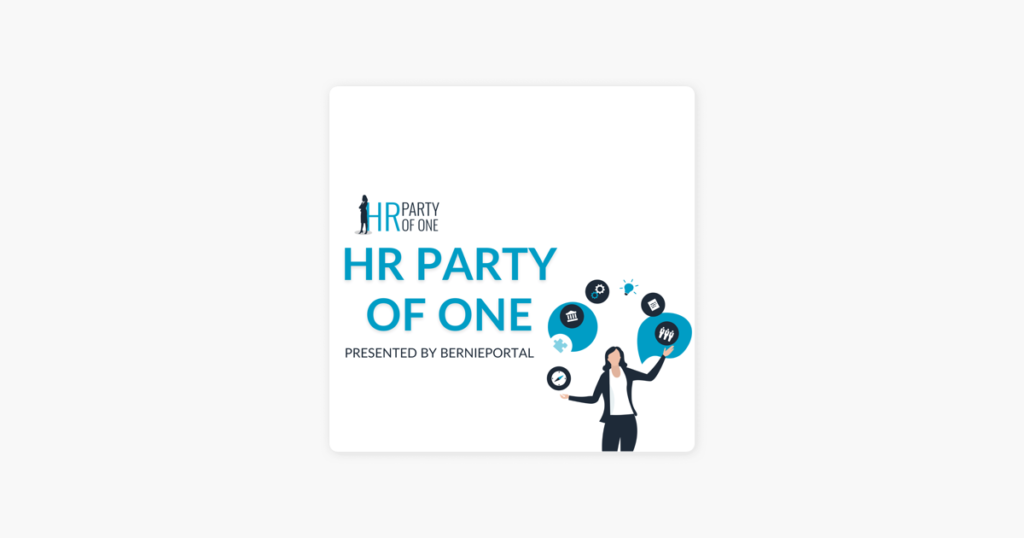 One of the things that set HR Party of One apart from other HR podcasts is its focus on evergreen HR FAQs. This means that the podcast covers topics that are relevant and useful to HR professionals at all times, rather than just the latest trends.
This makes it a valuable resource for anyone looking to build a solid foundation of HR knowledge, whether they are just starting in their career or have been in the industry for years. Its snack-sized format and focus on evergreen content make it a valuable tool for busy professionals who want to stay informed and up-to-date on the latest HR trends, without having to spend a lot of time doing it.
Transform Your Workplace
Transform Your Workplace is a podcast that is dedicated to bringing you the big ideas that can transform an organization. Hosted by Brandon Laws, the podcast features interviews with HR experts and entrepreneurs who share their insights on everything from culture and technology to social purpose and career development. Whether you're an HR leader or a member of the HR team, there's something for everyone in every episode.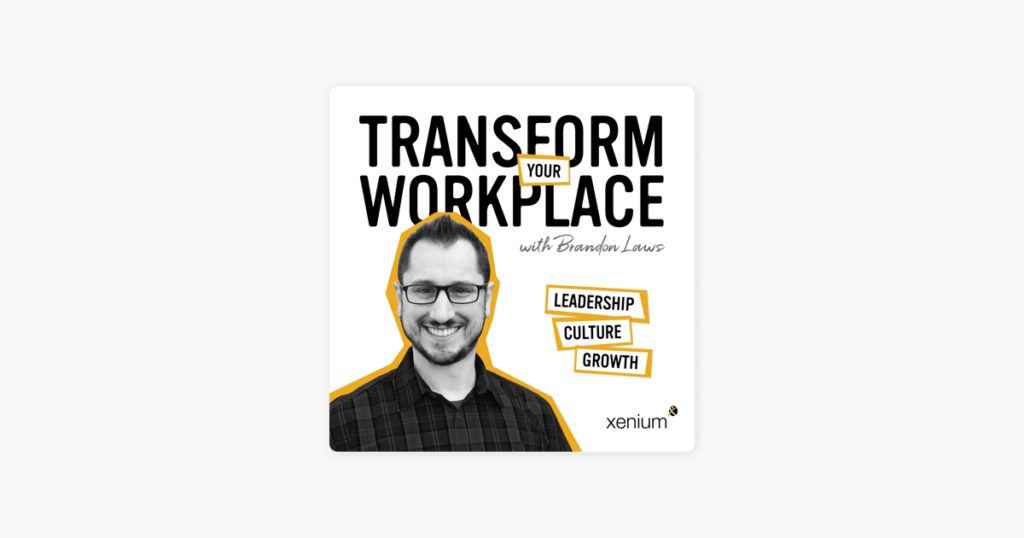 Transform Your Workplace is different from other podcasts as it focuses on big ideas. Each episode features in-depth discussions on topics that can have a significant impact on an organization, from creating a positive workplace culture to leveraging technology to drive innovation. Whether you're looking for inspiration, insights, or practical tips, you're sure to find them on this podcast.
Another great thing about Transform Your Workplace is the range of experts who are featured on the show. From seasoned HR professionals to successful entrepreneurs, each guest brings a unique perspective and a wealth of experience to the conversation!
HR Break Room
HR Break Room is a popular podcast hosted by Caleb Masters and Chelsea Justice, two knowledgeable professionals working in the field of Human Resources. This podcast is dedicated to bringing listeners engaging and informative conversations with experts on the latest hot topics in the HR and HR Technology industries.
Each episode is designed to inspire listeners to harness the power of HR technology to empower their people and organization. Whether you're a seasoned HR professional or just starting, this podcast is sure to provide valuable insights and knowledge that will help you stay ahead of the curve.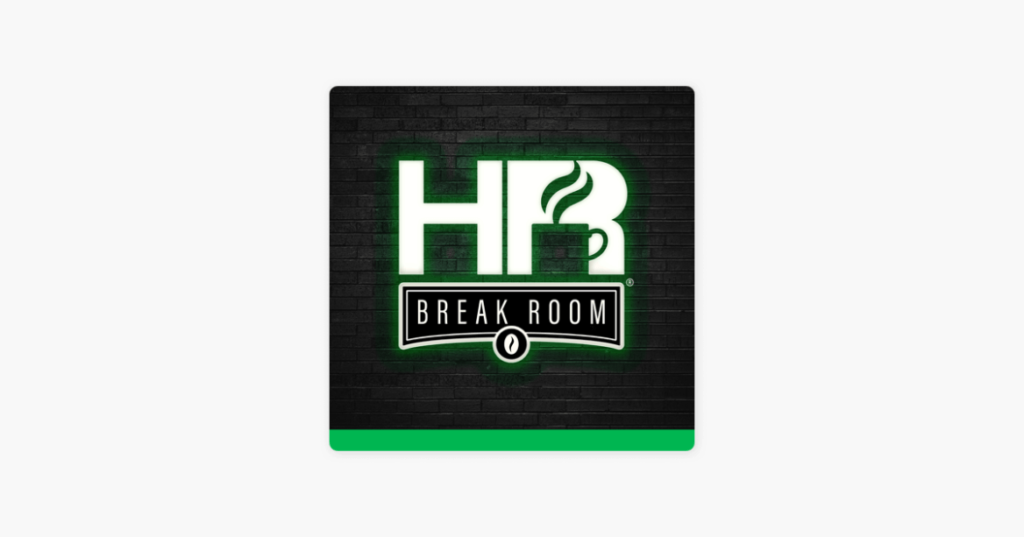 One of the unique aspects of the HR Break Room is its focus on interesting break room conversations. The podcast creates a relaxed and informal atmosphere that encourages guests to share their thoughts and experiences freely. This approach allows listeners to gain a deeper understanding of the HR industry and learn from the real-life experiences of experts in the field.
The podcast covers a wide range of topics including employee engagement, company culture, recruitment, and more. With each episode, listeners are sure to gain valuable insights that will help them better navigate the complex world of HR. Caleb Masters and Chelsea Justice are knowledgeable, engaging hosts who bring a wealth of experience and expertise to each episode. So why not grab a cup of coffee and join the conversation today?
Starting Your HR Podcast: Best Practices
If all this talk about HR and the best podcasts out there picked your interest and you want to create your own, follow these guidelines!
Define your target audience: Identifying your target audience will help you tailor your content to their interests and needs. This will increase engagement and attract more listeners.
Plan your episodes ahead of time: Planning will help you stay organized and ensure that your content is relevant and timely. It will also help you avoid any last-minute scrambling.
Invest in quality equipment: Investing in good quality microphones and recording software will help ensure that your podcast sounds professional and is easy to listen to.
Promote your podcast: Use social media and other channels to promote your podcast and attract new listeners. Engage with your audience and respond to any feedback you receive.
Invite guests and experts: Inviting guests and experts to your podcast can help provide a fresh perspective and add credibility to your content. It can also help you expand your network and reach a wider audience.
Takeaway
The world of HR is constantly evolving and staying up-to-date with the latest trends is critical for success. Thankfully, there are numerous podcasts available that offer invaluable insights and knowledge for professionals in this field. From "HR Happy Hour" to "HR Break Room," the podcasts listed above are some of the best resources available to help you stay ahead of the curve.
But don't just stop there. Keep learning, and keep growing! And if you're looking for additional guidance on how to skyrocket your business and staff, look no further than our blog post archive. Our team is always here to help you navigate the ever-changing landscape of HR and work.
-The Monitask Team
Try Monitask
Track employee productivity and simplify work with them
1