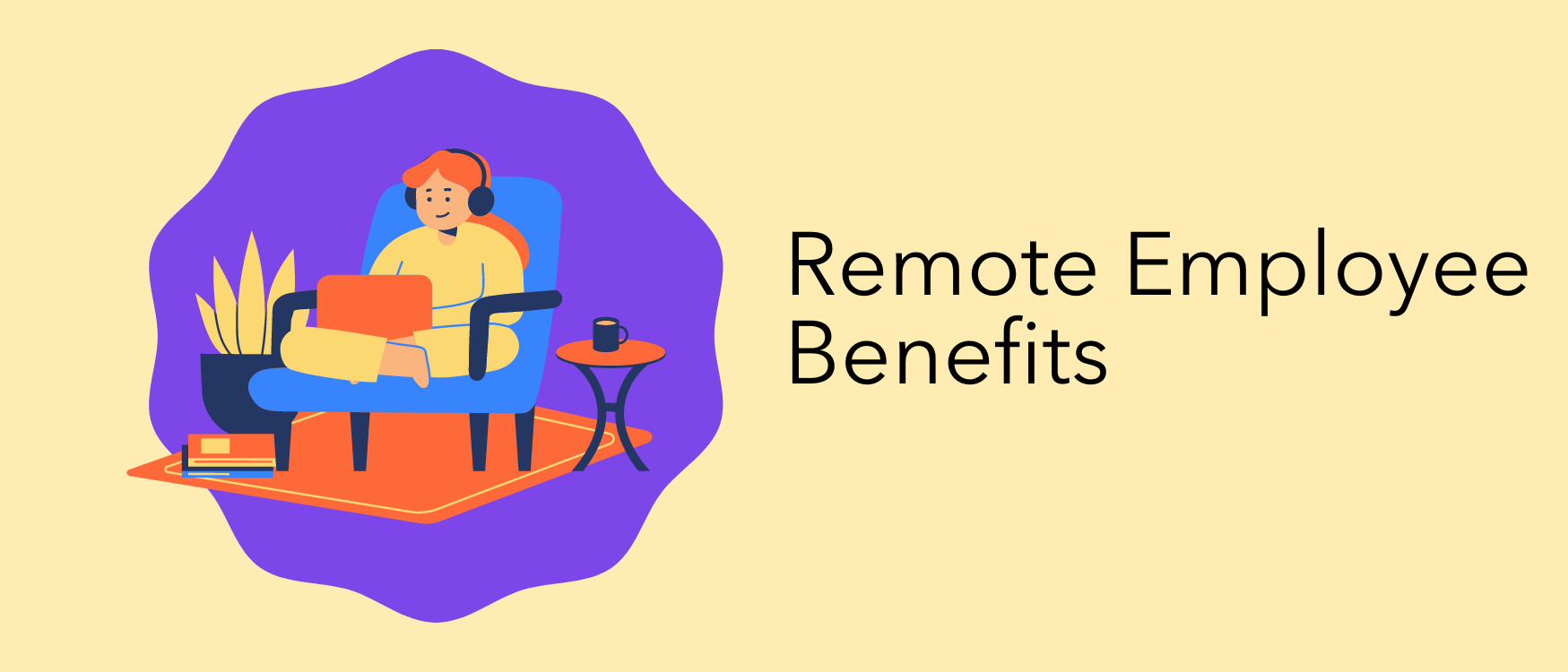 The 10 Best Ways to Include Remote Employee Benefits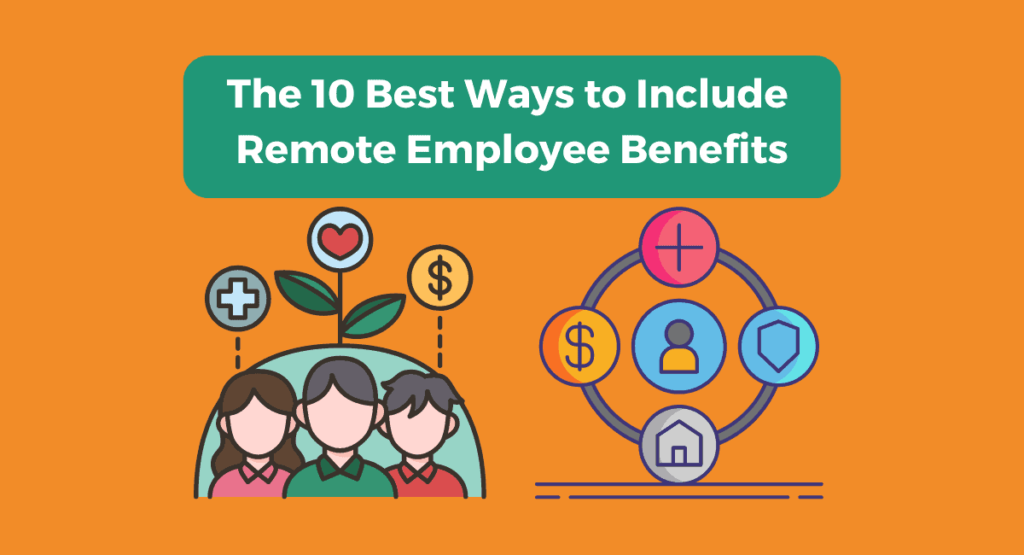 As a business owner, you know that remote employees can be a huge asset to your company. Remote workers allow you to expand your reach and grow your business without opening new offices.
But what are the benefits of remote employees? And more importantly, what should you offer them to keep them happy and productive? This blog post will discuss ten great benefits you can offer your remote team!
What remote employee benefits should you offer your team?
"If you want to attract and retain top employees, you need to come up with an attractive package of perks and benefits." Business.com.
There are several remote workforce benefits that you can offer your team. Some popular benefits include discounts at gyms, extra paid time off, gift cards, and a company budget for education.
Remote workers' benefits program can help attract and retain top talent. Employees will appreciate the extra perks you offer and can help improve morale and productivity.
Consider what is essential to your team when creating a remote employee benefits program. Discounts at local businesses or gyms may be more beneficial to some employees than others. Offering a variety of benefits will ensure that everyone in your team can benefit from the program.
A remote employee benefits program ultimately aims to make your team feel appreciated and valued. By offering a variety of perks, you can show your employees that you care about their well-being and appreciate their hard work.
How can you keep remote employees happy and productive?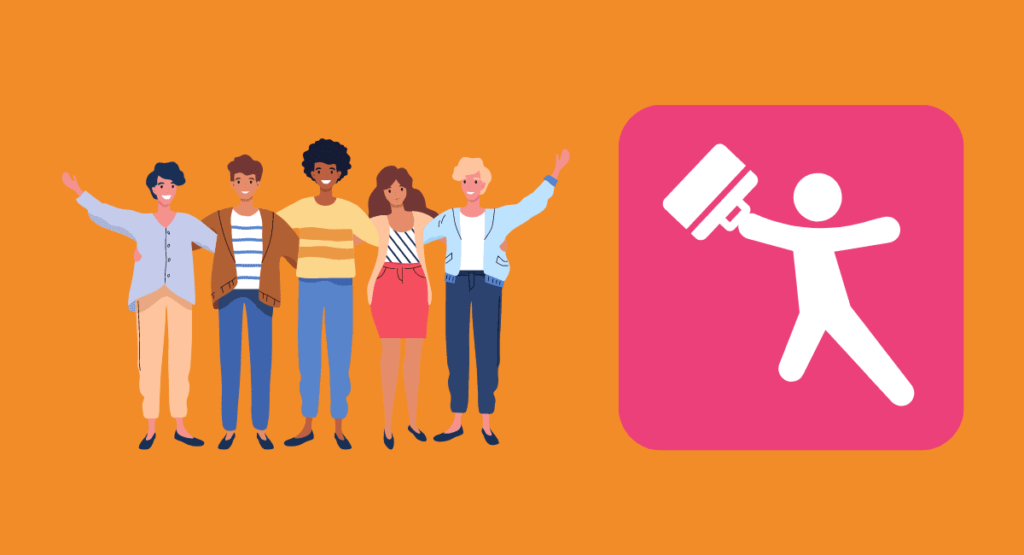 There are many benefits to offering remote employees, but making sure they are happy and productive can be a challenge. Here are a few tips:
Make sure they have all the tools they need to be productive, including a good internet connection and the right software.
Set clear expectations for their work and provide regular feedback.
Give them some ownership of their work and let them know what impact their work has on the overall goal.
Encourage them to take breaks and get up from their desk occasionally.
Reward them for their hard work with perks and benefits like gym memberships or extra vacation days.
The benefits of remote employees for your business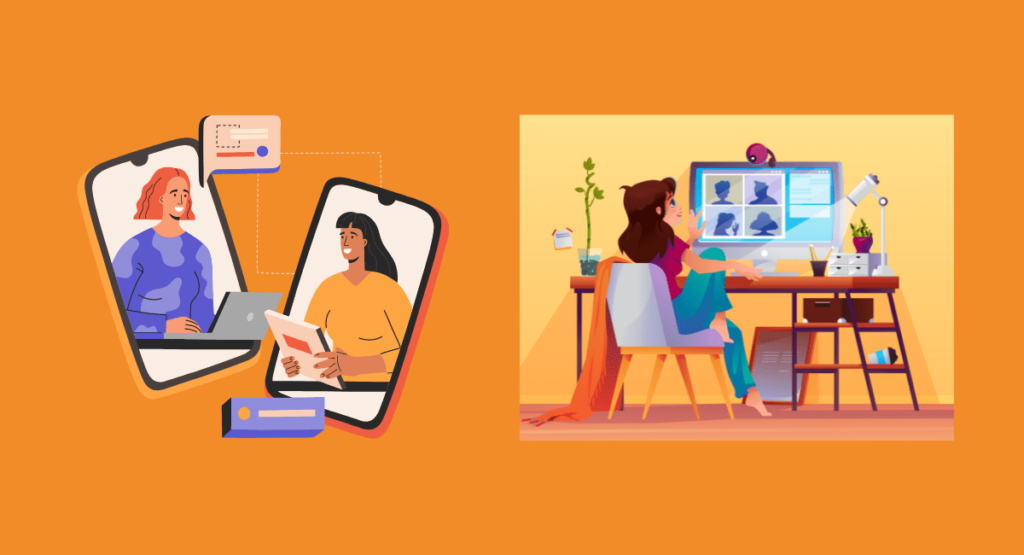 Regarding benefits for remote employees, there are many things to consider. But remote employees should generally receive the same benefits as on-site employees. The benefits include medical and dental insurance, 401k matching, vacation and sick time, and other perks.
But remote employees can also benefit from a few additional perks. For example, many companies offer remote employees discounts at gyms and other wellness centers. Others provide extra vacation time or gift cards for new parents. And some companies even have a budget for employee education, which remote employees can use to further their education or learn new skills.
Ultimately, the benefits you offer remote employees will vary depending on your company's culture and budget. But remote workers will appreciate any extra perks and benefits you can provide.
Ten great ways to include remote employee benefits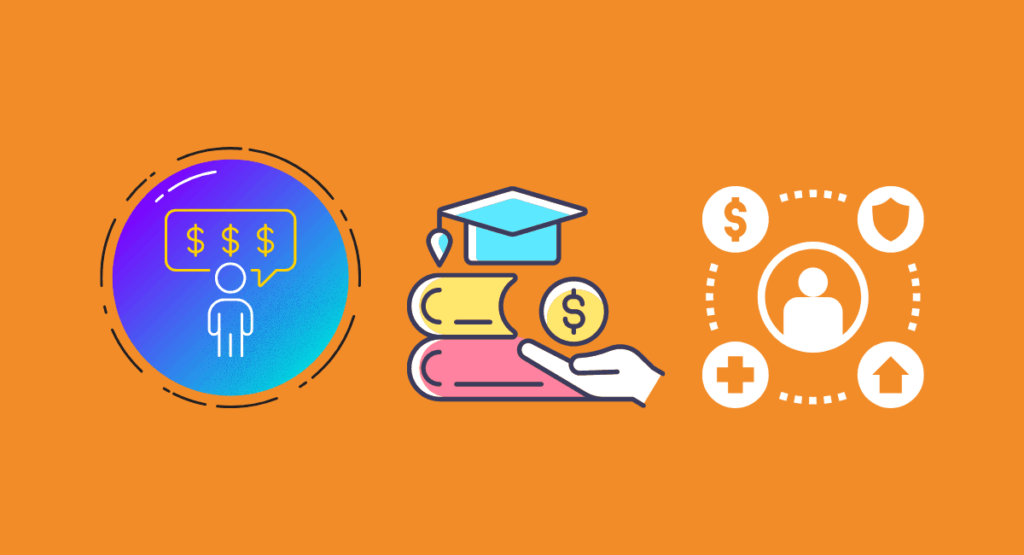 Well, regarding benefits for remote workers, you can do a few key things to do remote work.
It's essential to be clear about what your remote employees want and need from their benefits package. Do they want more vacation days? Discounts on gym memberships? A bigger budget for education and professional development? Gift cards?
Once you know what they want, here are ten great remote employee benefits to get you started:
1. Paid Time Off
Just because your employees don't have to come into an office doesn't mean they don't deserve time off! Remote workers often have a more challenging time disconnecting from work than those who work in an office. As a result, they may need more vacation days to disconnect and recharge.
2. Discounts on Gym Memberships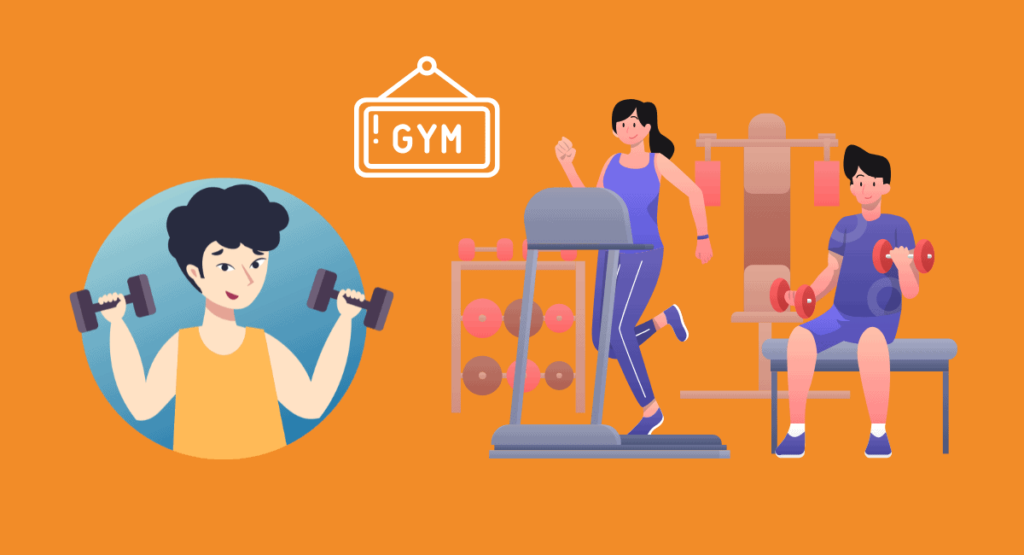 Remote workers must stay active, even if they don't have an office gym. Many gyms offer corporate discounts, a great way to help your remote employees save money while staying healthy.
3. A Company Budget for Education and Professional Development
One of the great things about remote working is that your employees can easily access online courses and learning opportunities that can help them improve their skill sets. By setting aside a budget for education and professional development, you're showing your remote team that you value their growth and development.
4. Gift Cards
A little something goes a long way, especially for remote employees who may not get many face-to-face opportunities to interact with their co-workers. Gift cards to popular retailers or restaurants are always appreciated and used for the employee's discretion.
The key is to tailor the benefits to fit your company culture and the needs of your remote team. You can develop a benefits package with creativity that will attract and retain the best remote talent.
5. Paid maternity/paternity leave for remote employees
Paid maternity is a great way to show your remote team that you value work/life balance. By offering paid maternity/paternity leave, you're showing your employees that you understand the challenges of parenting while working remotely.
6. Extra vacation time for remote employees who hit their goals
The extra vacation time is a great way to incentivize your remote team to hit their goals. By offering extra vacation time, you're showing your employees that you value their hard work and dedication.
7. A company laptop and cell phone allowance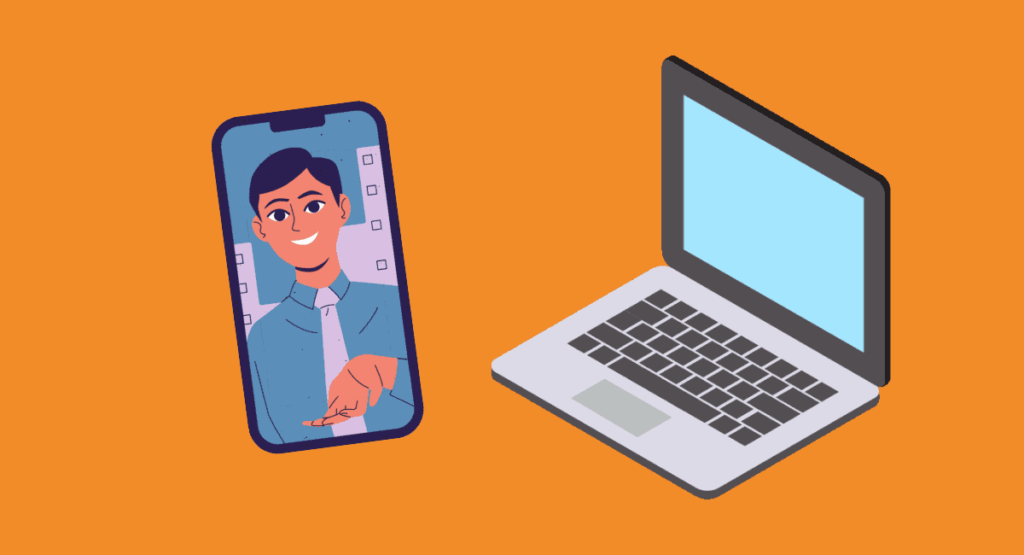 Remote workers depend on laptops and internet connections for productive work. A laptop and cell phone allowance is a great way to show your remote team that you understand their needs.
8. Regular team-building activities that are remote-friendly (e.g., virtual happy hours, group video chats)
Remote team-building activities are a great way for remote employees to feel like they are part of the team. These can be things like virtual happy hours or group video chats. It's a way for everyone to feel connected and have fun together!
9. Quarterly bonus checks based on performance metrics
Employers should reward remote employees with quarterly bonus checks based on performance metrics. A bonus helps to ensure that they continue to meet the standards you have set for them and encourages remote workers to continue working hard.
Additionally, by tying rewards to performance, you can assess better how each employee is performing and make necessary adjustments.
10. Annual retreats are open to all remote employees (and their families!)
Annual retreats open to all remote employees (and their families!) are a great way to promote team bonding and allow remote employees to get to know one another better. They can also be an excellent way for remote employees to learn more about the company and what it is like to work in person at the company headquarters.
Offering annual retreats makes remote employees feel appreciated and included, leading to increased productivity and job satisfaction.
The key is to tailor the benefits to fit your company culture and the needs of your remote team.
You can develop a benefits package with creativity that will attract and retain the best remote talent. With the right benefits in place, you'll be well on your way to building a strong remote team!
How to choose the right remote employee benefits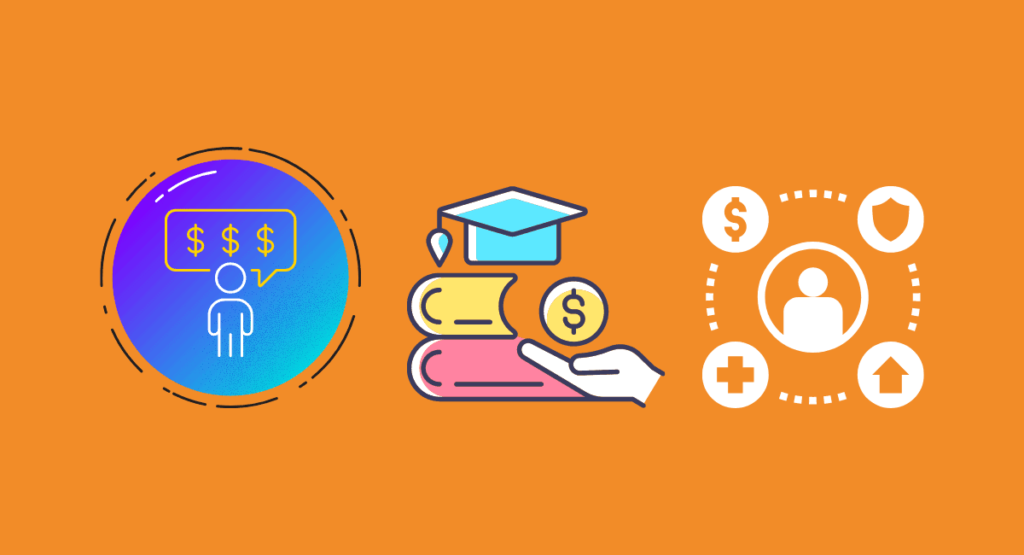 As more and more companies embrace remote work, it's essential to consider the benefits and perks you offer to your remote employees. After all, remote workers are crucial to your company's success and should be given the same consideration as on-site employees regarding benefits.
The right remote employee benefits depend on the specific needs of your business.
First, consider what remote employees need and want. Do they need help with childcare or eldercare? Would they appreciate a stipend for home office expenses? What about additional vacation days? Once you know what remote employees are looking for, you can narrow down your options.
Many companies think they need to offer more expensive benefits to remote employees, but that's not necessarily the case. Remote workers will appreciate numerous cost-effective benefits, such as a flex schedule or the ability to work from anywhere.
So, don't break the bank regarding remote employee benefits – be sure to offer something that will make your remote workers happy and productive.
If you can't afford to offer remote employee benefits, what other ways can you compensate your employees?
If you can't afford to offer remote employee benefits, there are still plenty of ways to support your workers' mental health.
First, ensure you are clear about your expectations for employees' work hours and schedules. Burnout is more likely to occur when workers feel they are expected to be always available.
Second, encourage employees to take breaks during the day and to use their vacation days. Workers must have time to relax and recharge.
Finally, provide mental health support, such as a list of therapists in the area or an Employee Assistance Program. By taking these steps, you create a supportive environment for your remote workers.
What are the benefits of including remote employee benefits?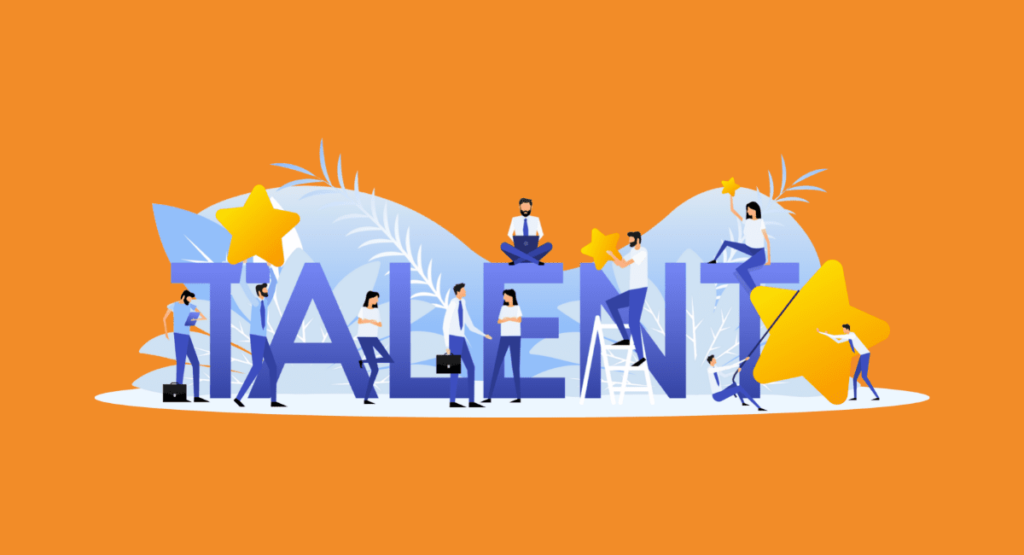 Employers can offer a remote employee benefits package tailored to their remote employees' needs. The benefits could include extra vacation days, a company budget for education, gift cards, or gym memberships.
Remote employee bonuses are a great way to improve employee productivity, morale, and loyalty. Plus, they can be a great way to track employee performance and motivate them correctly. Here are the seven benefits of including remote employee bonuses in your company:
1. Employers can attract and retain the best talent by offering remote employee benefits.
According to research, remote workers tend to be more productive than those who do not work from home, so it's a great way to get the most out of your team.
2. Remote employee benefits also help companies save money on office space and equipment.
1. Remote employee benefits can help companies save money on office space and equipment.
2. When employees are remote, companies do not have to provide them with the same benefits they would offer in-office employees, such as healthcare, retirement savings plans, or paid time off.
3. Additionally, remote employees often require less communication and collaboration equipment than in-office employees.
For example, a remote employee may only need a computer and internet connection to be productive. In contrast, an in-office employee may need a desk, chair, computer, phone line, and access to company files and software.
4. By offering remote employee benefits, companies can reduce operating costs while still providing valuable perks.
3. Improves quality of work
Having a remote employee can have many benefits for the company. Firstly, it increases productivity with less distraction and focuses on work tasks. High productivity leads to better communication as no face-to-face meetings are needed, saving time and money.
Furthermore, you can save on travel expenses by having your employees work from home instead. Overall, remote working helps improve the quality of work while keeping the company money in different ways!
4. Increases productivity
Many studies show that remote employees or work from home have increased productivity. This is because they can be more productive and uninterrupted, thanks to the freedom to work where they please.
Furthermore, by offering flexible working hours and a remote work policy, you can reduce burnout levels among your employees. Bonuses also play an essential role in employee retention- encouraging them to stay with the company longer.
Bonuses can be a powerful incentive system that helps you achieve your business goals.
5. Ensures a sense of team spirit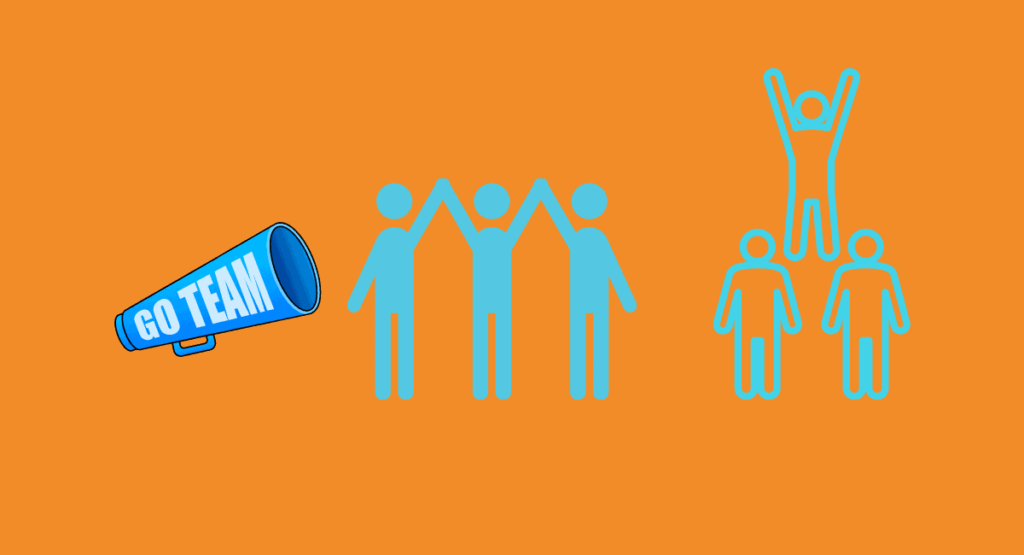 Companies are taking advantage of this to their benefit with the current workforce trend of employees working remotely. Telecommuting offers several advantages for businesses: it saves on office space costs. Not only does this reduce the company's operating expenses, but it also encourages employee engagement and team spirit.
In addition, remote work often leads to increased productivity as employees are not distracted by office politics or irrelevant tasks-they can focus purely on work without distraction!
6. Reduces communication costs
Having a powerful communication system at your disposal can be extremely beneficial for businesses of all sizes. It helps motivate team members and eliminates the need for costly and time-consuming travel arrangements.
In addition, it provides employees with a sense of continuity, helping them during busy times. Additionally, employee engagement and satisfaction are increased, leading to better work quality and productivity in the long run.
7. Enhances employee retention
Employee retention is essential for a company's success. By reducing the costs associated with employee travel and relocation, you reduce your overall overhead expenses. Employee retention leads to cost savings that employers can utilize in other business areas.
Furthermore, remote work allows employees to feel more engaged in their work than those located on-site. Employers expect remote workers to be more productive and committed to the company's goals. High productivity is why remote employee engagement has emerged as one of the top benefits of working-from-home setups!
Conclusion
It can be tough to create an effective benefits package for remote employees. They're not always in the office, so it can be hard to develop perks that make them feel appreciated.
But you can create a benefits package that will make your remote employees happy and productive. We've listed ten of our favorite ways to include remote employee benefits. Have you tried any of these? If not, we suggest giving them a try!
Try Monitask
Track employee productivity and simplify work with them
45