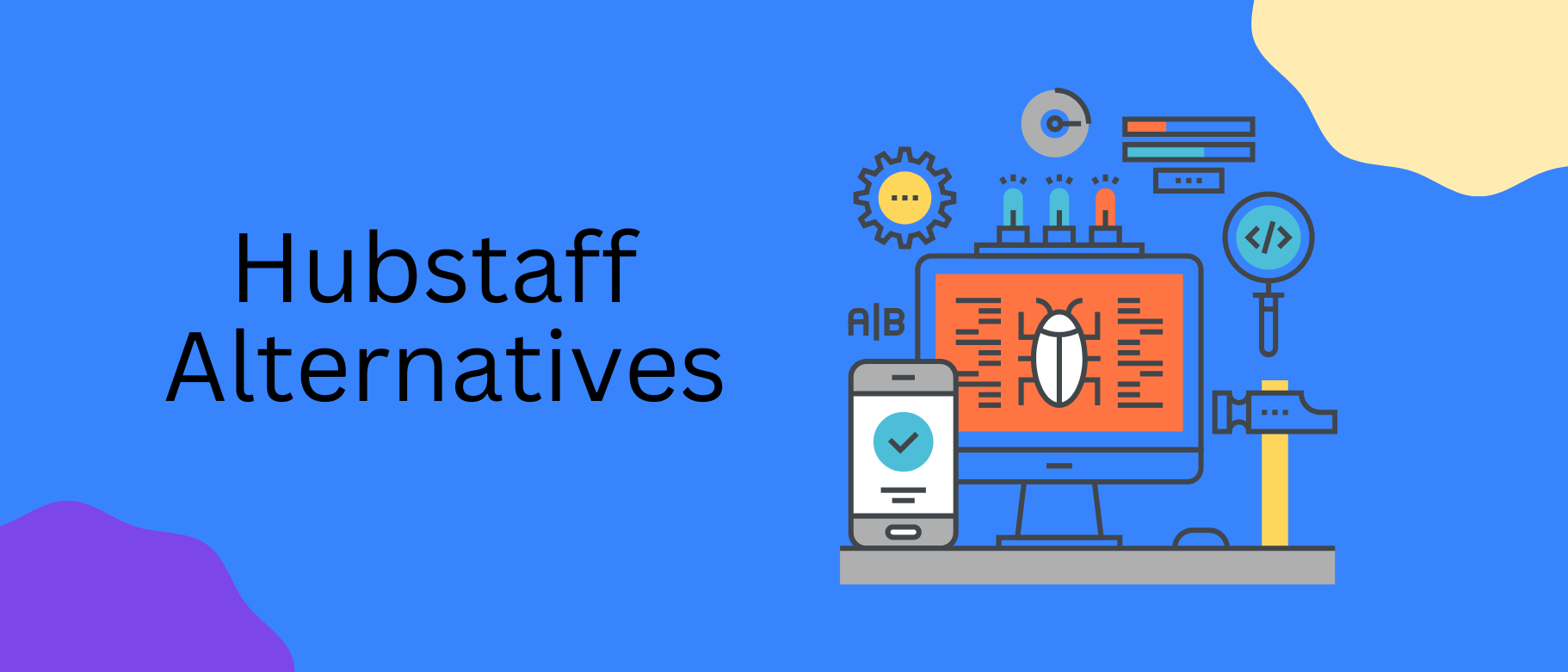 Hubstaff Alternatives That Will Help You Track Time and Boost Productivity
When it comes to tracking employee time and productivity, Hubstaff is a popular choice. However, it's not the only option out there in the market. If you're not entirely happy with Hubstaff or you want to explore other possibilities, this blog post is for you! We will discuss Hubstaff alternatives that can help you track time and boost productivity. Stay tuned!

The Evolution of Employee Time Tracking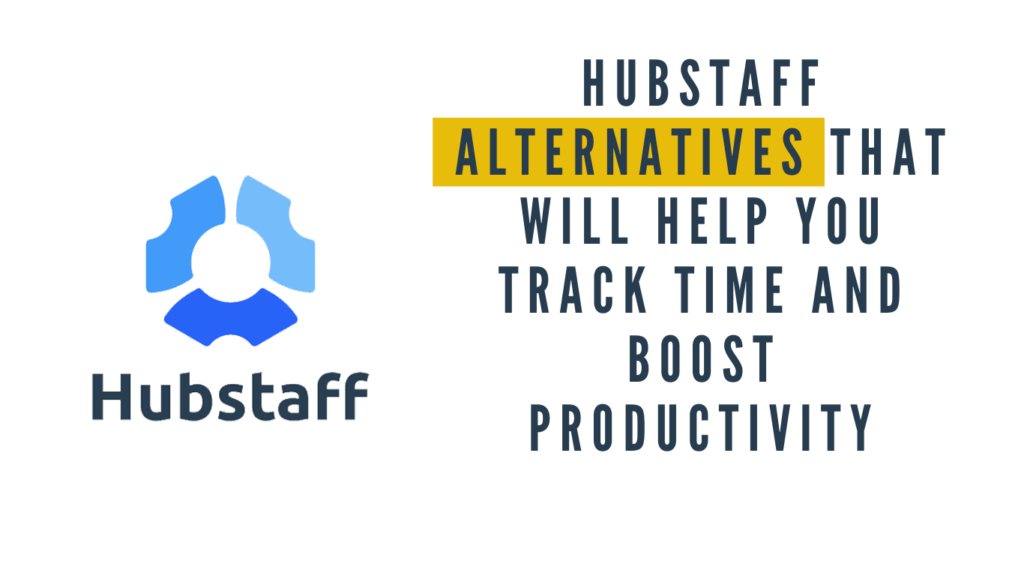 Employee time tracking has come a long way since the days of the punch clock. The punch clock was a time-keeping device that employees would use to clock in and out of work. This method was prone to errors and it was difficult to track employee productivity.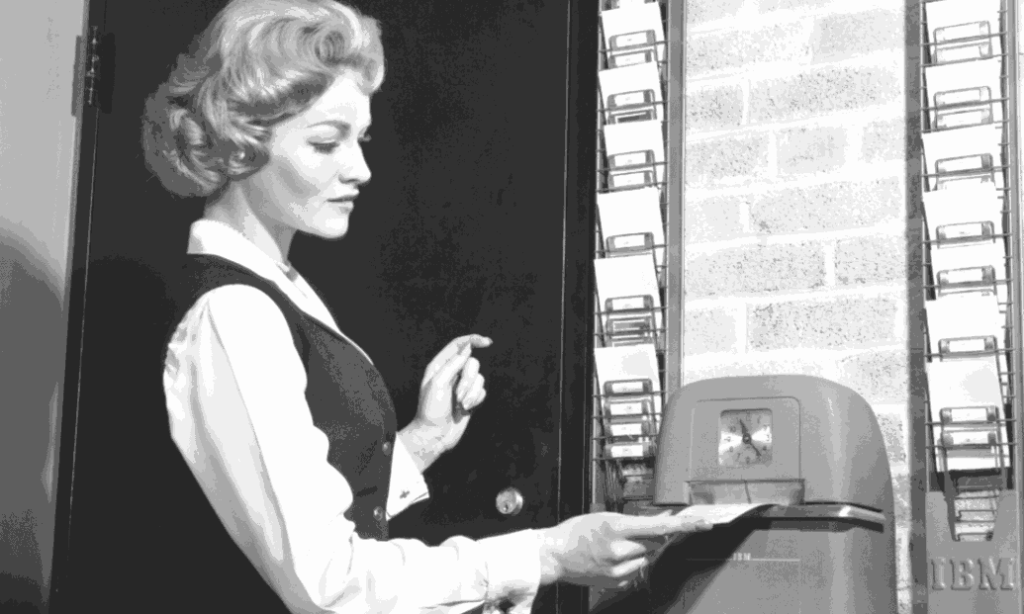 Yet, it was the only method available at that time. Therefore, considering the increasing importance of tracking employees' working hours, numerous companies have sprung up in recent years to make employee time tracking more accurate and efficient. Hubstaff is one of these companies.
Tracking employee working hours is important for a variety of reasons:
For one, it helps ensure that employees are being paid accurately for the time they have worked.
It also allows employers to monitor employee productivity and efficiency.
Additionally, employee tracking can be important in preventing overtime pay and ensuring compliance with labor laws and regulations.
In certain industries, employee tracking may also be necessary for billing purposes and meeting deadlines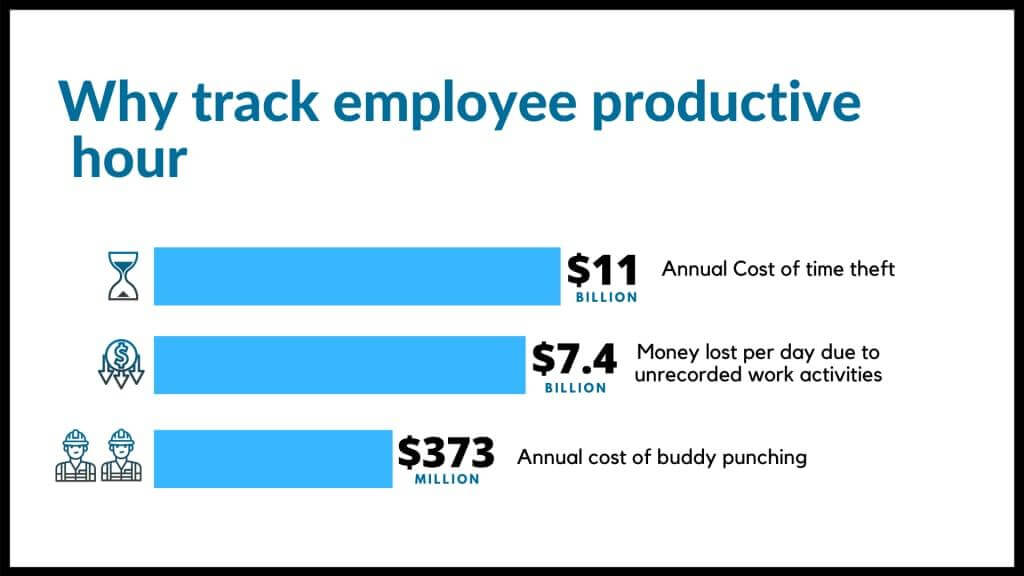 Methods To Track Employee Time
On the surface, it may seem like there is only one way to track employee time: via a time clock. However, there are various methods that employers can use to track employee working hours. The most common methods are as follows:
Time clocks/timesheets: Online timesheets offer several advantages over traditional paper timesheets, including tracking employee time in real-time, from any location, without errors.
Punch cards: Punch cards offer a convenient and cost-effective way for businesses to track employee time. By having employees punch in and out, there is clear documentation of when they arrived and left, eliminating any discrepancies or misunderstandings about hours worked.
Geofencing and GPS tracking: A geofencing feature allows you to set up a virtual perimeter around your worksite. Once employees arrive at the location, their time will automatically start being tracked. This is a great option for businesses with employees who are often on the go or working remotely.
Biometric clock-in: A biometric clock-in system uses fingerprint or iris scanning to verify an employee's identity. This type of system is often used in conjunction with a time clock, as it provides an extra layer of security and accuracy.
Browser plug-ins and URL tracking: Browser plug-ins or URL tracking can be used to track employee time spent on specific websites or applications. This is a great way to see how employees are spending their time during work hours and identify any potential areas of wasted time.
Dedicated time tracking software: Dedicated time tracking software is designed specifically to track employee time. This type of software is typically used in conjunction with other productivity-tracking features, such as project management, invoicing, and task management.
Let's focus on this last one!
Hubstaff Alternatives That Will Help You Track Time and Boost Productivity
Multiple businesses choose to use Hubstaff because it's a user-friendly platform with various features. However, some companies prefer to explore other options. There are many reasons why a business might want to consider alternatives to Hubstaff.
It's important to find the employee time-tracking solution that works best for your company as each company is different and has unique needs. What works for one company might not work for another!
With that said, let's take a look at some Hubstaff alternatives that you may want to consider:
Monitask
Monitask is one of the best alternatives to Hubstaff for a few reasons!
Monitask is innovative software designed to streamline workplace communication and improve productivity. It offers various features, including a centralized central dashboard for tracking individual and team progress, automatic time tracking for more accurate billing and payroll, and integrations with popular software such as Slack and Trello.
In addition to improving organization, Monitask helps to eliminate manual task errors and increase office efficiency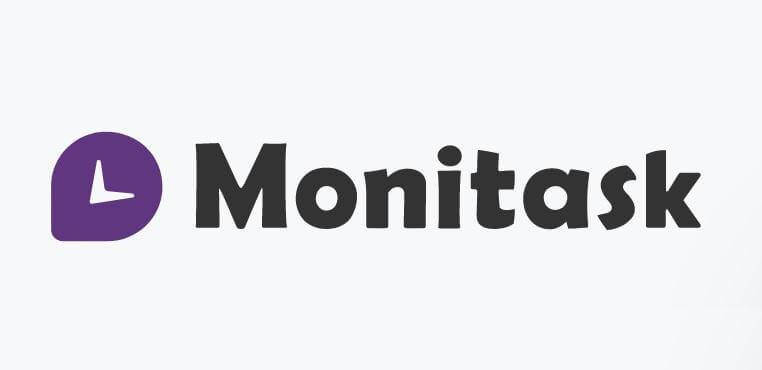 Monitask offers customizable reporting options to provide valuable insights into each team member's productivity. Monitask with its user-friendly interface and advanced features can be the solution for improving your business's productivity!
Why Monitask As An Option to Hubstaff?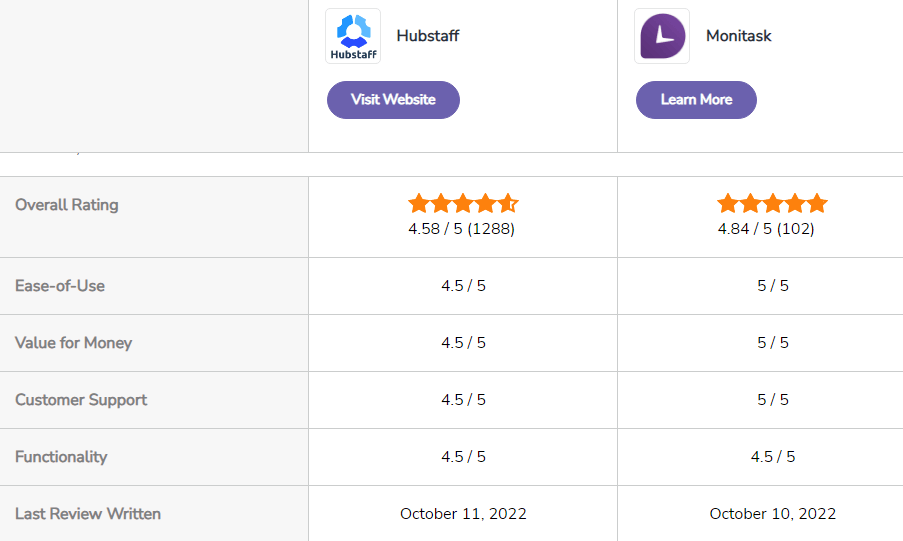 If we look at the comparison table above between Hubstaff and Monitask, we will see that not only Monitask offers more flexible pricing options, allowing you to only pay for the features you need. Monitask also offers a user-friendly interface and increased security measures for protecting sensitive data.
Users feel more comfortable using Monitask!

By using Monitask you get access to:
Online Timesheets: Employee timesheets are automatically generated and updated in real-time, so you always know how many hours your team is working.
Remote Employee Monitoring: Know what your employees are doing even when you're not in the office.
Time Tracking: See how much time employees spend on specific tasks, projects, or clients.
Productivity Tracking: Understand what makes your employees more productive and how you can replicate those conditions.
This software also offers a range of integrations with popular productivity tools, including Microsoft Office, Google Docs, Slack, Basecamp, Zoho, and Asana.
Switching to Monitask will simplify and streamline your project management process. Give Monitask a try and see the difference for yourself!

Pricing: Monitask offers a free trial on each of their plans. You can easily sign up and get a free trial if you don't like it, you won't get charged! After the trial, plans start at $5.99/mo for the Pro version. You can check all of their plans here.
Best For: Small remote companies to large businesses from 5 to 100 employees.
Toggl Track
If you're looking for an alternative to Hubstaff that is equally as user-friendly, Toggl Track is a great option!
Toggl Track is a time-tracking application that helps you see where your time is going and make necessary adjustments to be more productive. It offers features such as start/stop timers, manual time entries, and detailed reports to improve your productivity.
Toggl Track is a great tool for understanding how you're spending your time. Its simple interface and easy-to-use features make it perfect for businesses of all sizes!
Idle detection: Toggl Track will automatically detect when you've been idle and stop the timer for you. This is perfect for those who forget to stop their timers!
Manual time entries: You can set how Toggl Track rounds your time entries. This is great if you want more accurate reporting or billing.
Detailed reports: With Toggl Track, you can generate detailed reports that show how much time was spent on specific tasks, projects, or clients. These reports can be exported into Excel or CSV format for further analysis.
Overall, Toggl Track is a powerful tool that can help boost efficiency and productivity in the workplace!
Best For: Startups and small to mid-size companies.
Harvest
Harvest is another Hubstaff alternative that offers time tracking, invoicing, and project management features. This tool is perfect for businesses of any size! With Harvest, you can see where your time is being spent, create invoices, and manage projects all in one place.
Harvest also offers a desktop app and a Google Chrome extension, so you can track time from your computer or phone
This tool makes it easy to keep track of time and has many features that make it a great Hubstaff alternative. If you're looking for a tool that offers time tracking, invoicing, and project management, then Harvest is a great option!
Best For: Startups and small to mid-size companies.
Insightful
Insightful is a fantastic alternative with a sleek, user-friendly interface and robust features. Unlike Hubstaff, Insightful allows for unlimited users and projects without charging extra fees. It also offers project budgeting and tracking, allowing team leaders to monitor progress and expenses easily.
Additionally, Insightful's desktop app allows for more accurate time tracking by recording computer activity rather than relying on manual entries. Plus, insightful integrates with popular tools like Trello and Slack for seamless workflow management. Switching to insightful is a no-brainer for any team looking for an efficient way to track time and stay on budget.
Best For: Startups and small to mid-size companies.
Time Doctor
There's no shortage of options available in the world of remote work and time tracking. However, Time Doctor offers features and benefits that set it apart from its competitors, including Hubstaff.
Time doctor allows for time tracking across multiple devices, giving a comprehensive picture of an employee's time usage. It also includes automatic screenshots and website/app tracking to ensure that workers stay productive during work hours.
This software also offers task management and payroll features that help you manage your tasks and projects and to pay your employees
Additionally, Time Doctor offers integrations across multiple project management tools, making tracking progress on specific tasks or projects easy.
Overall, Time Doctor is a great tool for businesses of all sizes! It offers accurate time tracking, task management, and payroll features that make it a great alternative to Hubstaff.
Best For: Small and mid-size businesses.
TimeCamp
While both Hubstaff and TimeCamp offer time tracking, timesheet approval, and various integrations, TimeCamp takes it a step further with its ability to track time for multiple projects at once and accurately report on billable hours.
In addition, it offers features such as a Pomodoro timer and idle detection, allowing users to optimize their time management even further. And with budgeting and invoicing options built in, TimeCamp truly sets itself apart as the go-to time tracking tool for teams and businesses seeking an alternative to Hubstaff.
Best For: Startups and small to mid-size businesses.
Office Timer
Unlike Hubstaff, Office Timer allows for unlimited users and projects at no extra cost. With Office Timer, team members can track their own time or assign tasks to each other with the click of a button. And with real-time reporting, managers can easily monitor progress and make adjustments as needed.
Plus, Office Timer offers integrations with popular project management tools like Asana and Trello. Make the switch today and streamline your remote team's productivity!
Best For: Large businesses.
DeskTime
If you are tired of constantly checking in with your team's time-tracking tool, DeskTime offers a solution to this problem with its automatic time-tracking feature. Using desktop and application usage data, DeskTime can accurately track each team member's time on specific tasks and projects.
It also offers a range of customization options, such as setting up breaks and away times and categorizing work into separate clients or projects
DeskTime's automatic tracking eliminates the need for constant monitoring and allows you to gather data on your team's productivity confidently. Additionally, Desktime offers many other features, such as comprehensive reporting tools and integrations with other project management apps.
If you're looking for an all-in-one solution to streamline your team's time-tracking process, Desktime is a clear choice over Hubstaff!
Best For: Freelancers, and small to mid-size businesses.
Active Collab
Are you looking for an alternative to Hubstaff for project management and team collaboration? Look no further than Active Collab. This software offers many features similar to Hubstaff, such as time tracking, task management, and invoicing.
However, Active Collab takes it a step further by also providing a file management system, automatic time calculations, and easy integration with other tools such as Google Drive and Dropbox. In addition, active collab offers unlimited users and storage at a fixed monthly price, while Hubstaff charges per user and has limited storage options.
Best For: Startups and small-size businesses.
Final Thoughts
All the Hubstaff alternatives mentioned offer great features for businesses of all sizes. Time tracking is a crucial part of any business, and these tools will help you stay on budget and boost productivity.
If you're looking for a tool to help boost productivity, then give one of these tools a try! You won't be disappointed! Do you have a favorite Hubstaff alternative? We do hope it is Monitask!
If you are interested in trying our software, start your 10-day free trial here. As well, don't hesitate to explore our blog archive to learn more about employees' productivity and remote work!
-The Monitask Team
Try Monitask
Track employee productivity and simplify work with them
117